Case Maclaim
Born in Germany in 1979, Case Maclaim, whose real name is Andreas von Chrzanowski, is one of the founders of the Ma'Claim collective known for its photo-realistic murals.
Case Maclaim has particularly distinguished himself by his compositions highlighting the hand, which he sees as a symbol of unity and power, and representing them with finesse and precision.
Evolving in the sphere of street art, he has created works in more than twenty countries, taking his message to the four corners of the world thanks to the universal language of body language.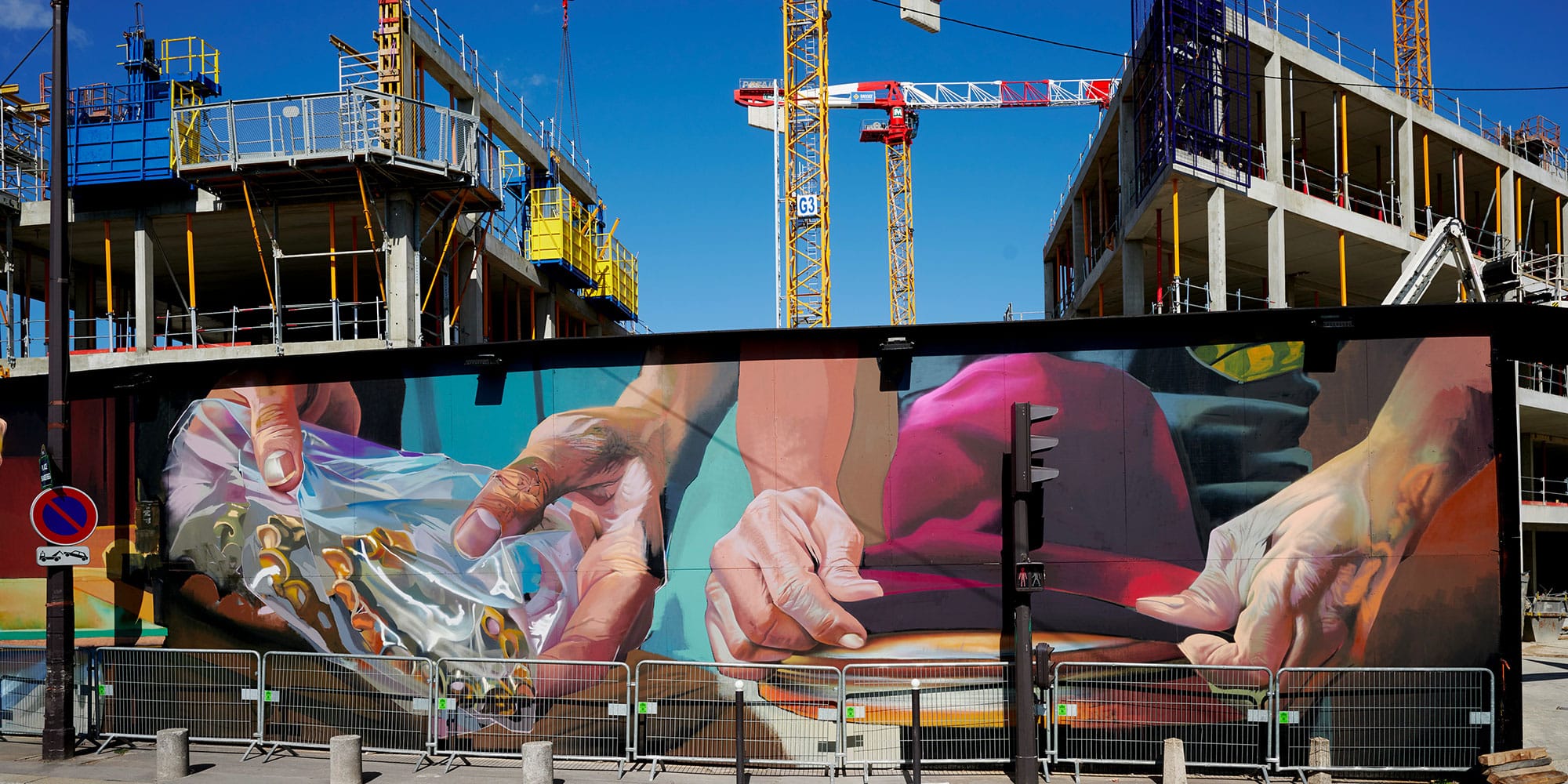 19M Chanel - Aubervilliers
2019
DISCOVER

Photos credits: Case Maclaim