JADE RIVERA
" My paintings remind me that we die every second and fade away. "
Peruvian urban artist, Jade Rivera's work, from miniature pieces to large-scale murals, strikes for the sincerity with which the artist describes realities surrounding him, such as the problems the peruvian population faces and the deep connection they maintain with their own culture.
Jade Rivera was born in Junin, Peru in 1983. When he was only seven months old, he and his mother moved to Lima. Rivera grew up in the Chorrillos district and attended a national school, where his curiosity for art was aroused. His interest grew stronger, encouraging him to devote more time to drawing and painting. At the age of seventeen, he attended the Pre-National School of Fine Arts and since then his work has been evolving.
Jade has been directing his work as a self-taught artist since 1997 and currently works as a graphic designer, which keeps him in a constant creative process. To this day, Rivera insists on the use of painting as a reflection of what his perception absorbs on a daily basis and finds himself with his Andean roots for the development of his graphic style.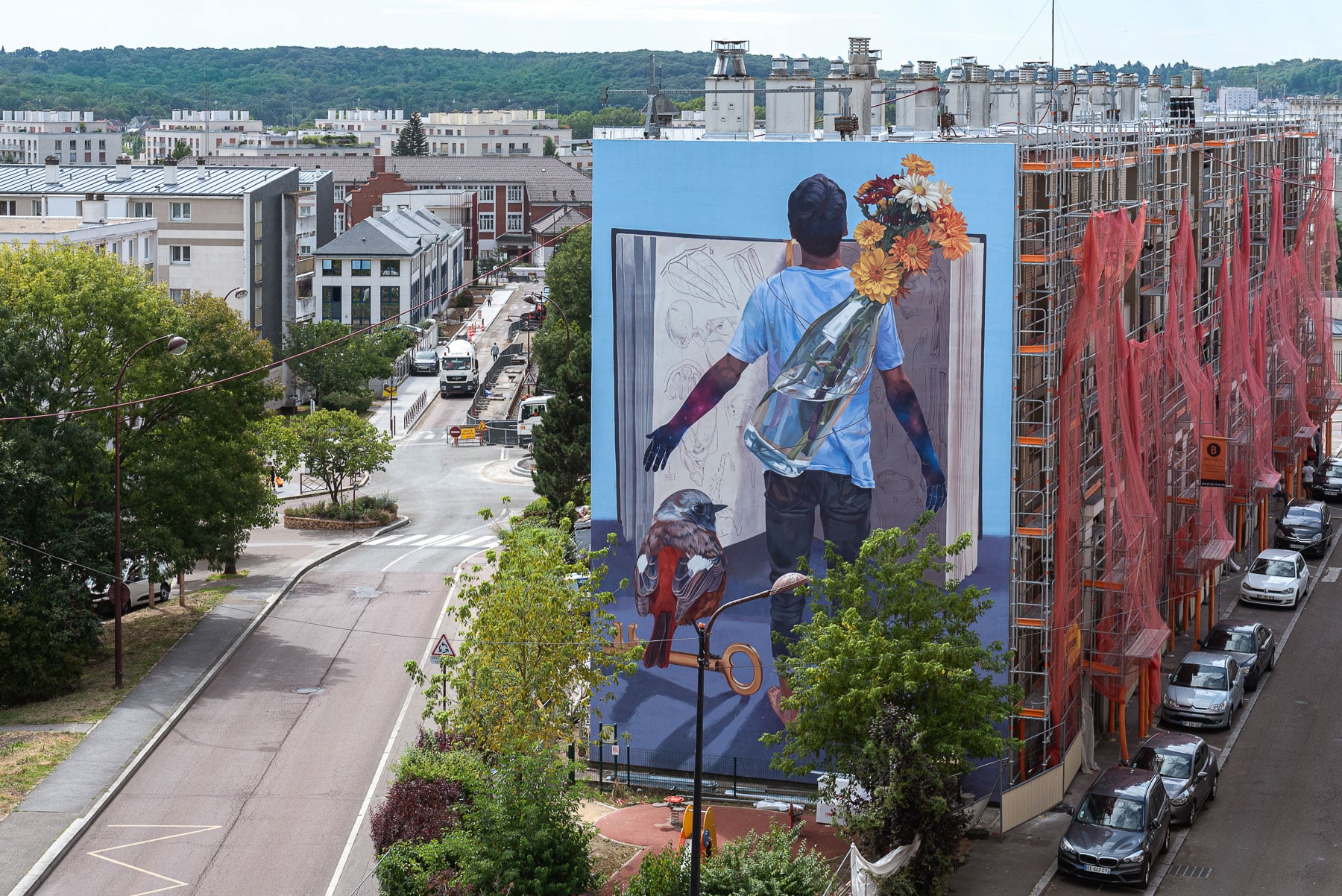 PROJET #1096 VERSAILLES
JADE RIVERA - 2019
DISCOVER

Photos credits: Jade Rivera