Julien Colombier
French artist born in 1972, Julien Colombier lives and works in Paris.
Self-taught painter, he mainly works with acrylic and oil pastel on support as canvas, paper, or walls, wood and installations. He is strongly influenced by the graffiti scene, Japanese art, Matisse and Keith Haring.
Julien Colombier's artistic universe is at once dreamlike, enchanting, and disturbing. Inhabited with jungles, abundant and colorful tropical forests, the artist plays with the limits of figurative and decorative. The artist repeats his geometric and vegetal motifs obsessively creating an organic environment hypnotic to the viewer.
His works depict a world without humans, before or after humanity' s disappearance, and are strongly influenced by biblical references such as the apocalypse, the flood, apparitions, divine lights, hell and paradise.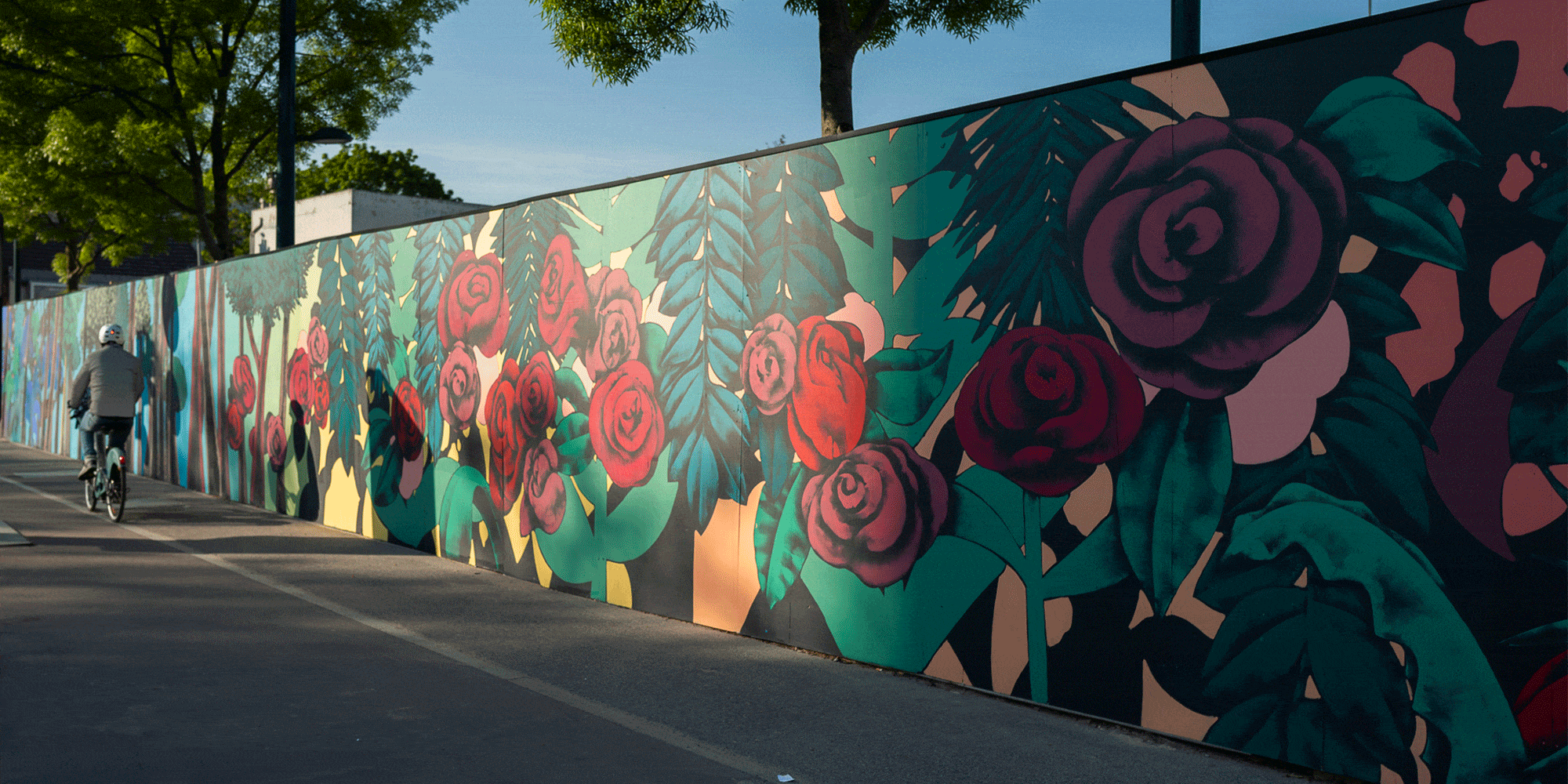 Asnières-sur-seine
JULIEN COLOMBIER - 2021
DISCOVER

Photos credits: Julien Colombier et Olivier Bousquet