Mona Caron
Swiss born artist currently based in San Francisco, Mona Caron uses murals, illustration and photography in her artworks, which she defines as artivism.
The artist has created monumental murals in the United States, Europe, South America and Asia with the lasting desire to engage the general public in conversation and critical awareness of the public space we share. In recent years, she has developed a series of murals entitled "Weeds": a metaphor for the resilience and resistance she believes is necessary to face the challenges of our society.
She designs her artworks in response to local life and situation and she works in collaboration with botanists and associations.
Her motto: Break through and rise anew like weeds do.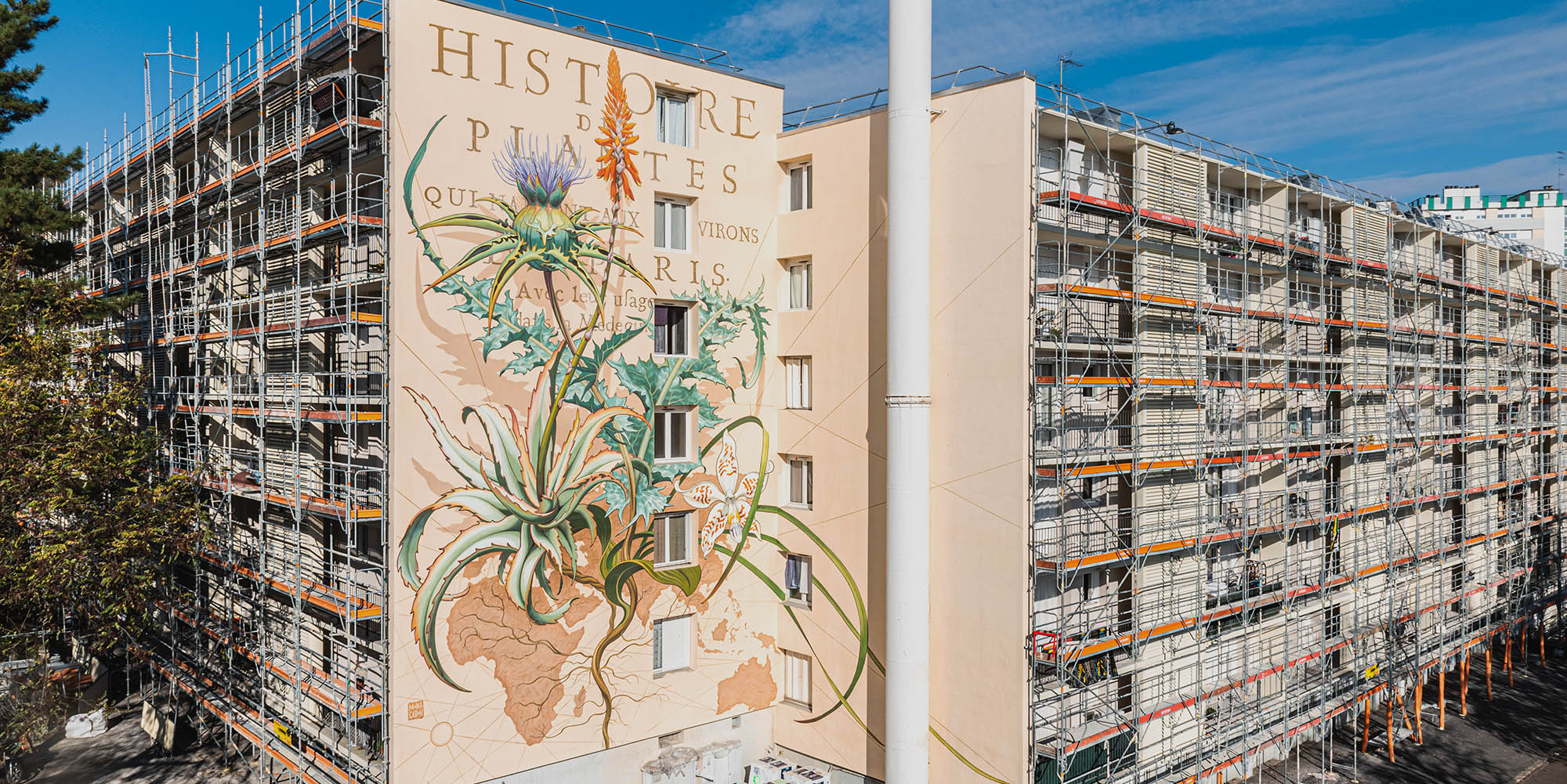 PROJET #1096 VERSAILLES
MONA CARON - 2020
DISCOVER

Photos credits: Mona Caron