ONOFF crew
Born from the meeting of Jok, Crapo and Olson at Reims ESAD (École Supérieure d'Art de Design) in 2006, ONOFF crew embraces a graphic and timeless signature, a vertical line over a semi-circle : the on / off symbol.
Together they perfected their technique and draw from universes such as the illustration, graphism, structure and architecture in order to nurture their creations.
The multidisciplinary collective realises various projects (exhibitions, installations, mural paintings, live paintings, …) on the national as well as the international artistic scene.
REIMS
Magasin Libre - 2021
DISCOVER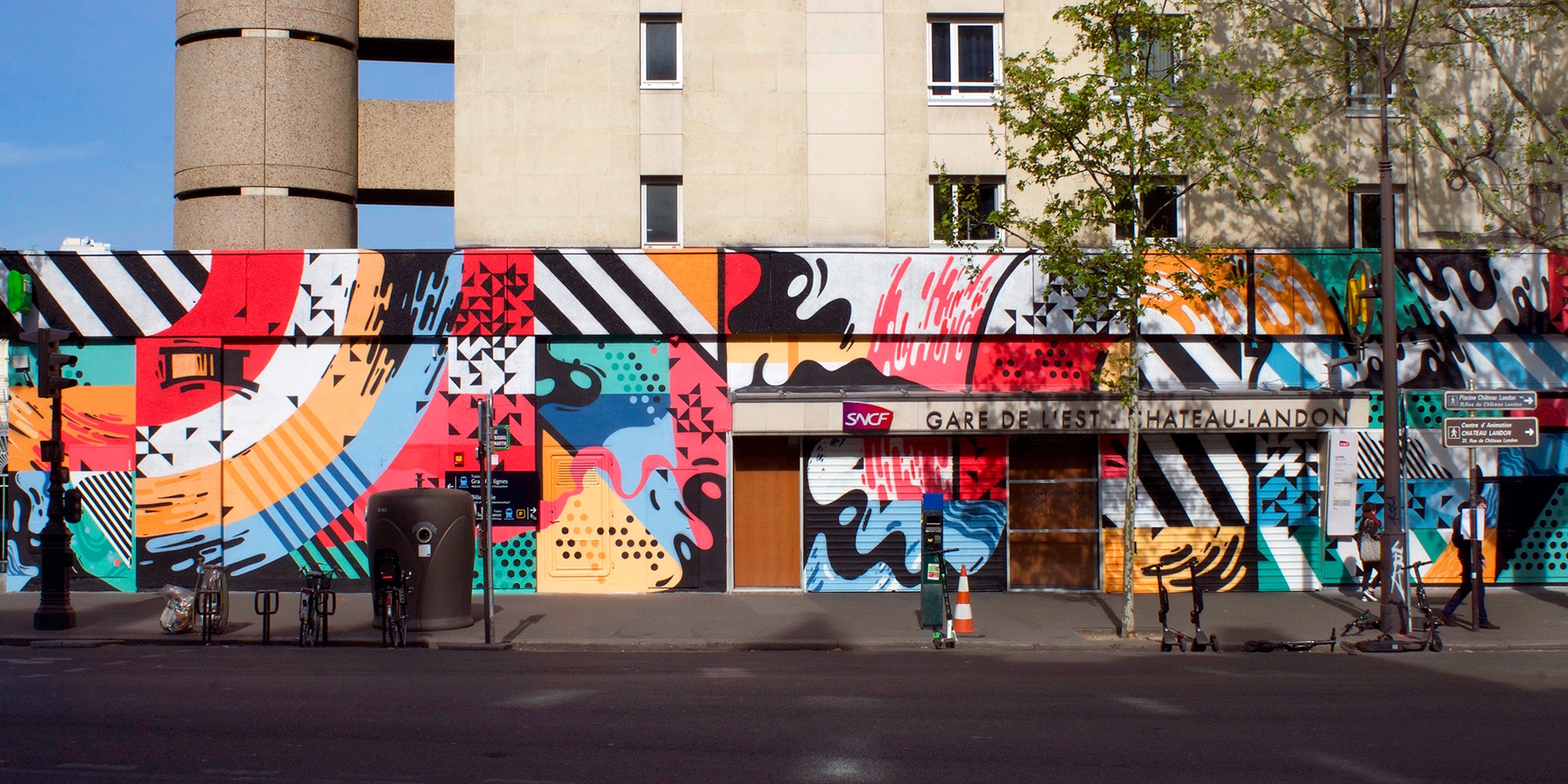 Gare de l'Est - Château-Landon
2019
DISCOVER

Photos credits: ONOFF Crew