CHANEL gave carte blanche to the German mural artist Case Maclaim and decorate the 600 m² of the palisade surrounding the construction site of CHANEL's Métiers d'art future headquarters, baptized Le 19M. Designed by architect Rudy Ricciotti, the building at Porte d'Aubervilliers will be inaugurated in 2020.
Commissioned by the urban art production house Quai 36, Case Maclaim first visited the CHANEL crafts workshops, located between Paris, Pantin and Aubervilliers, and immortalized the high-precision and highly technical gestures of these craftsmen and women. His encounters with them have inspired him to create a work in line with their unique technical skills : the embroiderers of Lesage and Montex, Lemarié's plumassiers, Goossens' goldsmiths, Maison Michel's hatters, Lognon's pleaters, Paloma's tailors and Massaro's bootmakers. His monumental fresco, produced with acrylic paint and spray, depicts a succession of these crafts' emblematic gestures, with all the poetry that Case Maclaim infuses into every detail of the hand. This theme of gesture and hand is the signature of the artist who considers this part of the body as a symbol of unity and power that he makes it a point of honor to represent with finesse and precision. His powerful works can be seen in about twenty countries, taking his message to the four corners of the world thanks to the universal language of gesture.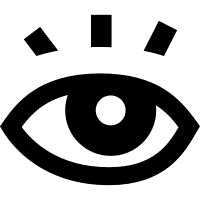 THIS CREATION IS STILL VISIBLE
WHERE IS IT ?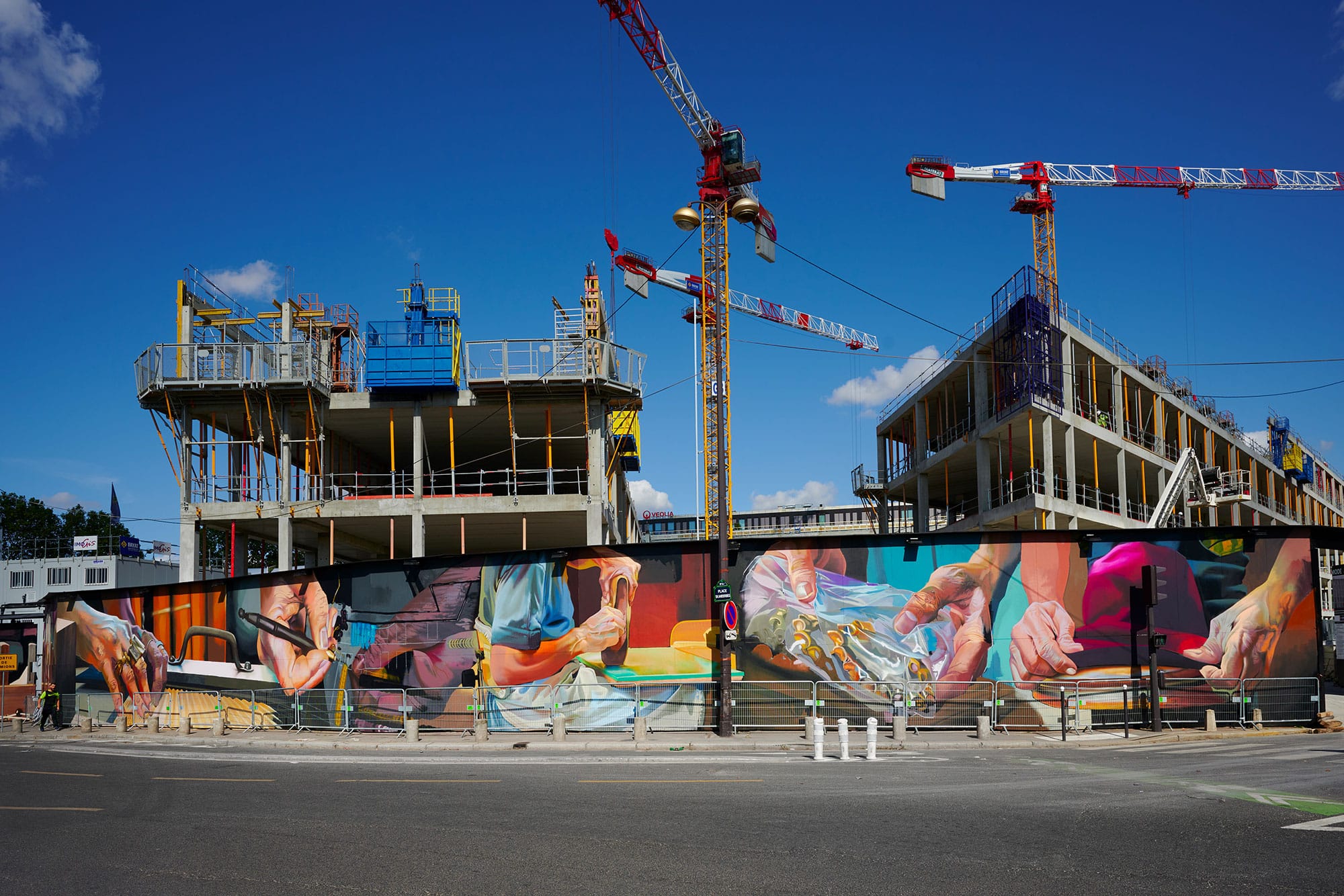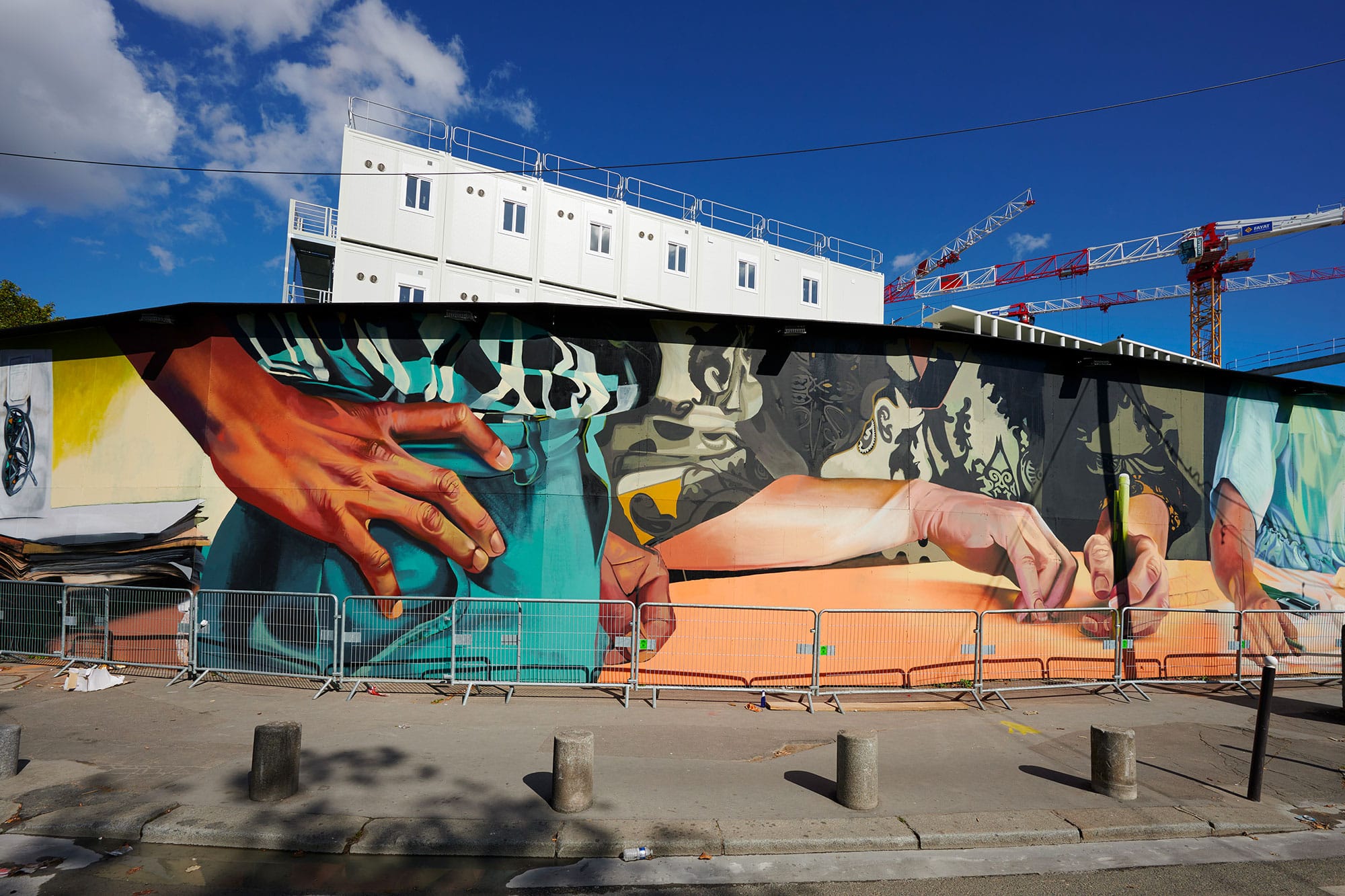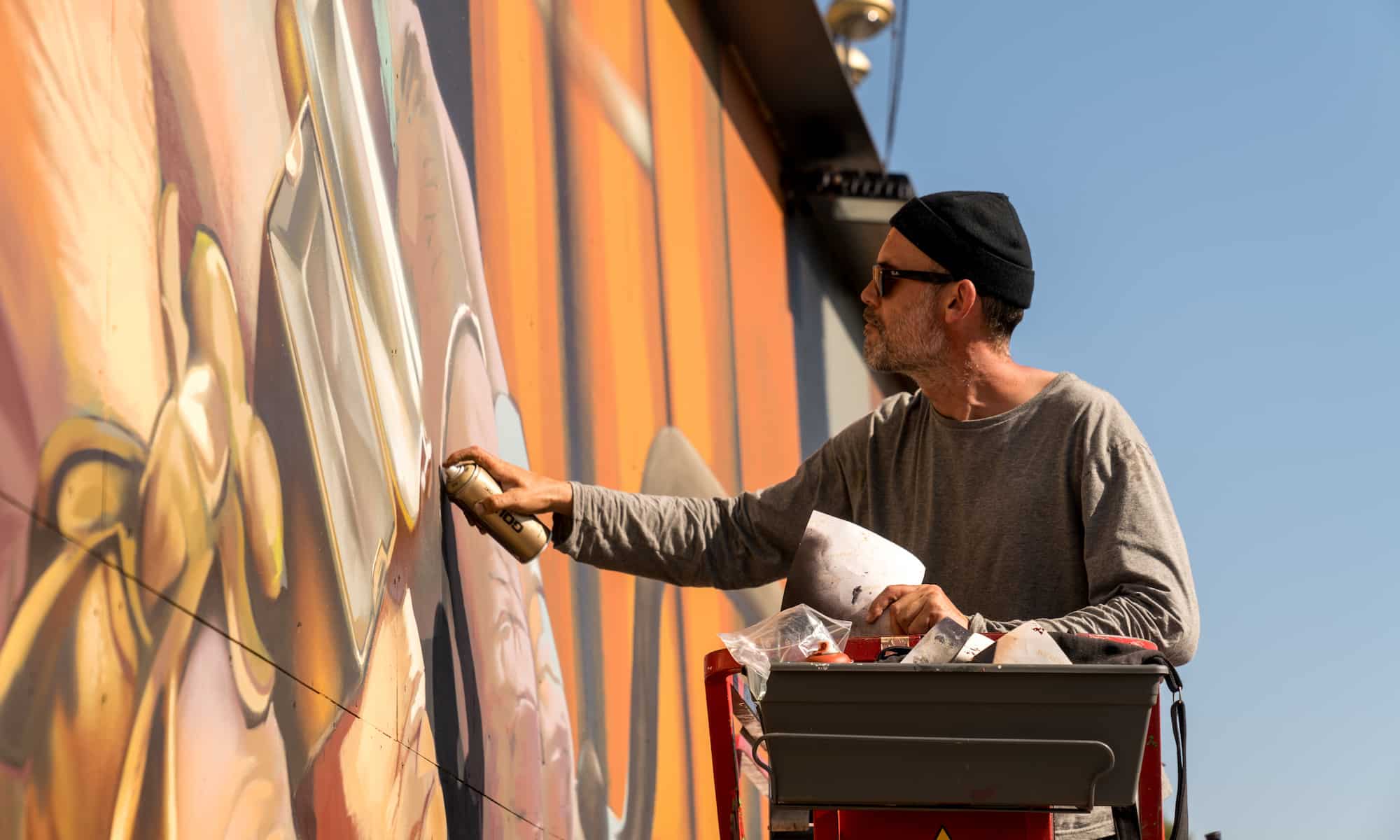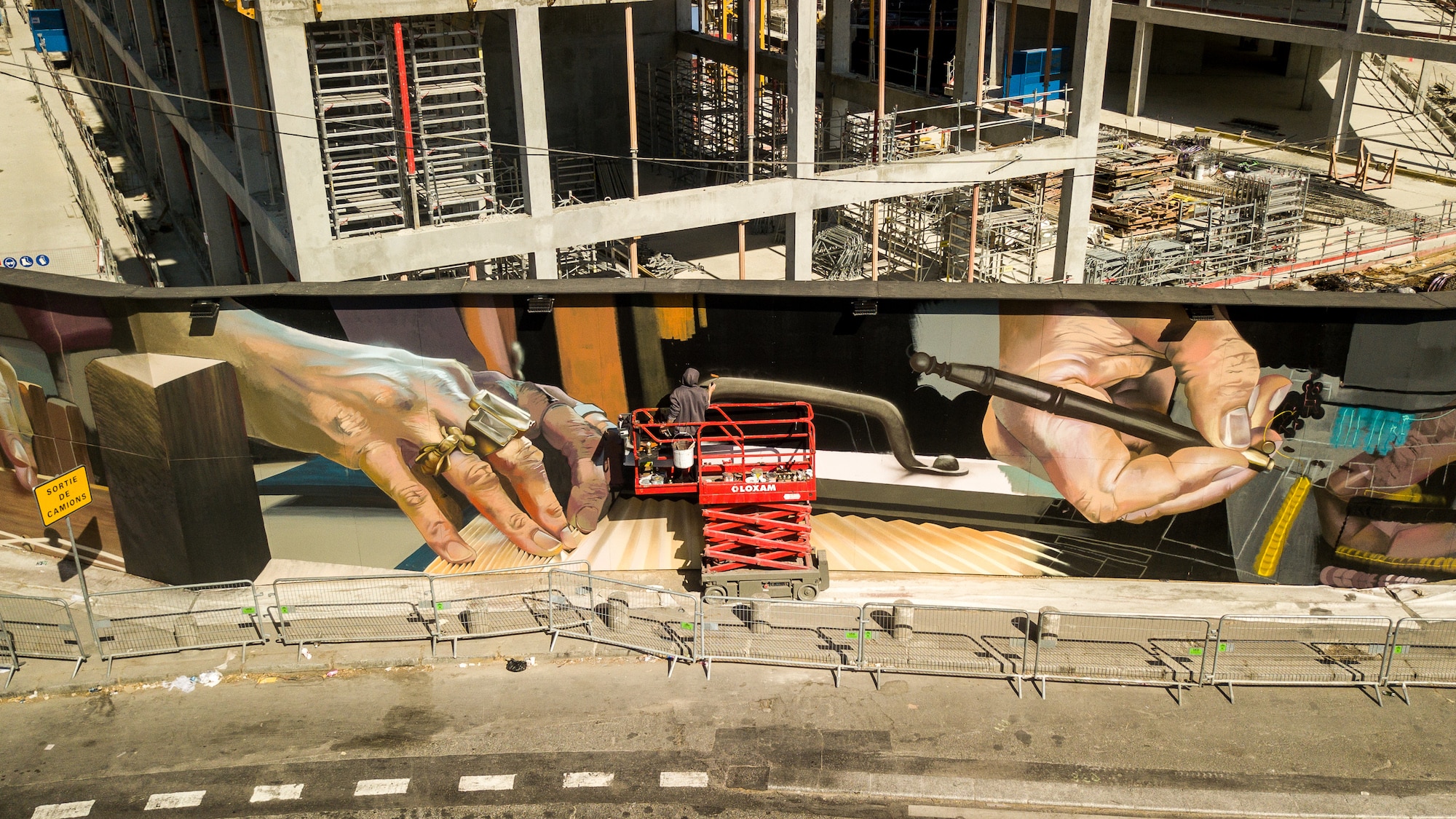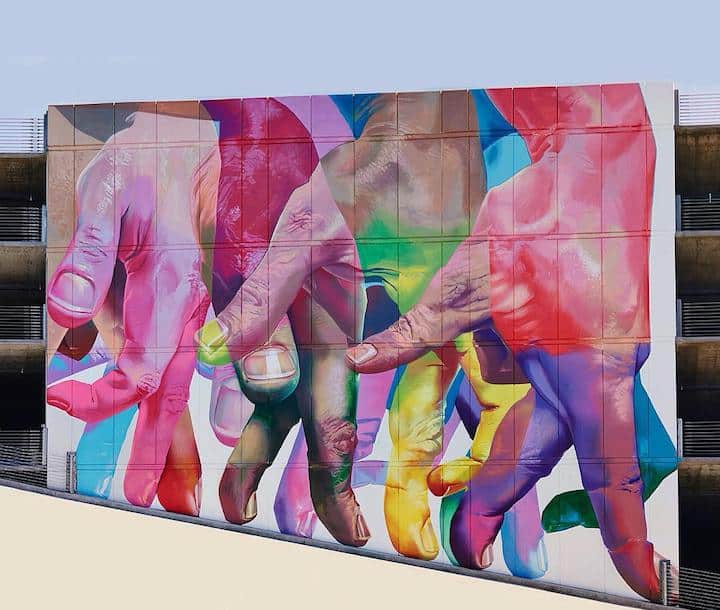 Case Maclaim

Photos credits: Olivier Saillant, Craig Schultz & Vianney Le Caer