In April of 2017, Quai 36 teamed up with Bouygues Bâtiment Habitat Résidentiel, the promoters of Nexity, Linkcity and the city of Aubervilliers, as part of the "Live in the Sky" project. This real estate project, designed by renowned architect Roland Castro, brought to life during the architect competition for the Greater Paris project, aims to create stronger ties in the urban fabric without changing it. The main objective was also to reconcile the city with nature upon the laying of the first brick, thanks to the artistic direction of Quai 36 and its artists.
Urban art permeated throughout the worksite of Greater Paris, which later included hanging gardens. Dalas' exuberant and colorful birds were then added to the urban landscape and transformed the worksite into a real open-air gallery.
This exhilarating 100m2 fresco came to life right outside the Aubervilliers Front Populaire subway station.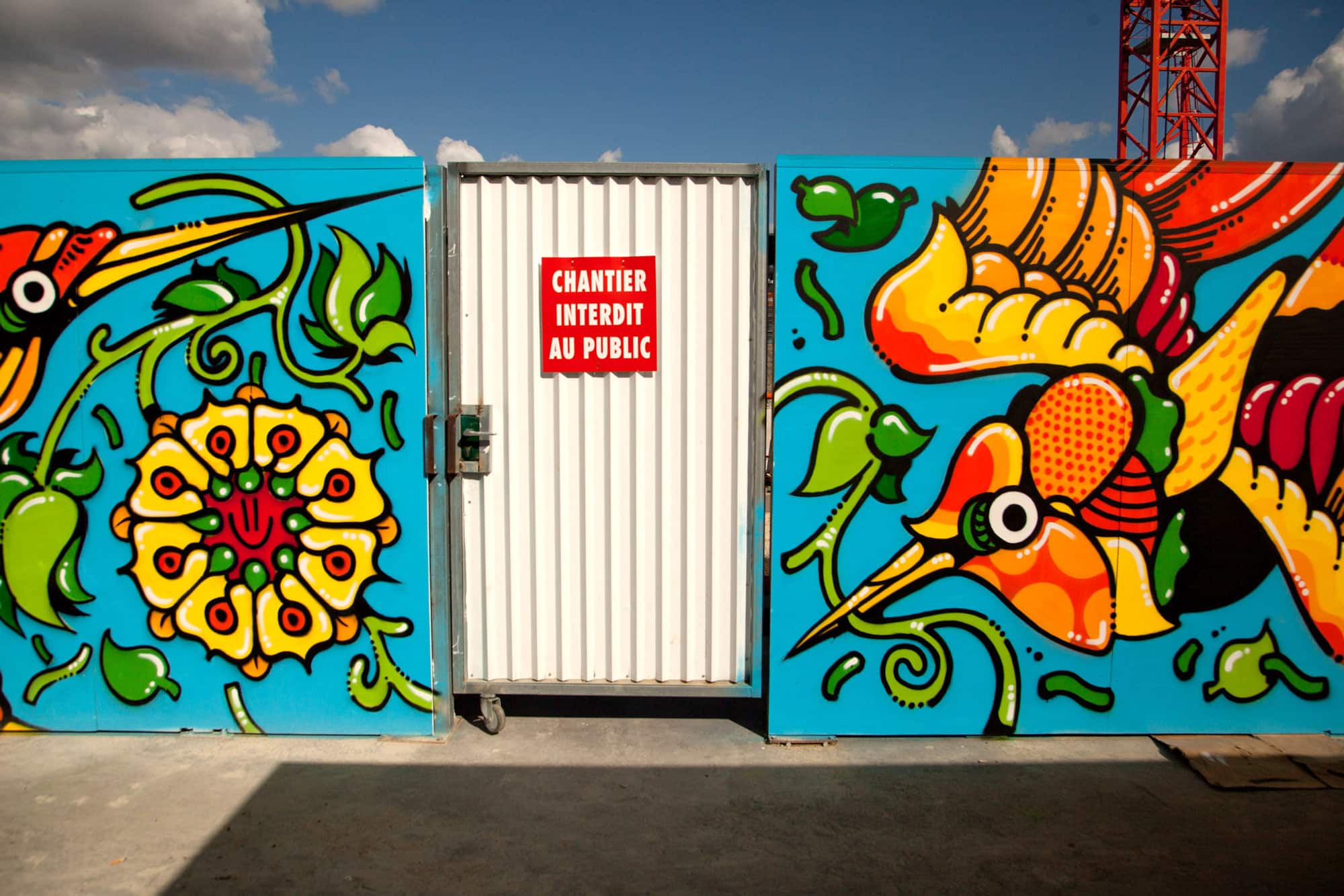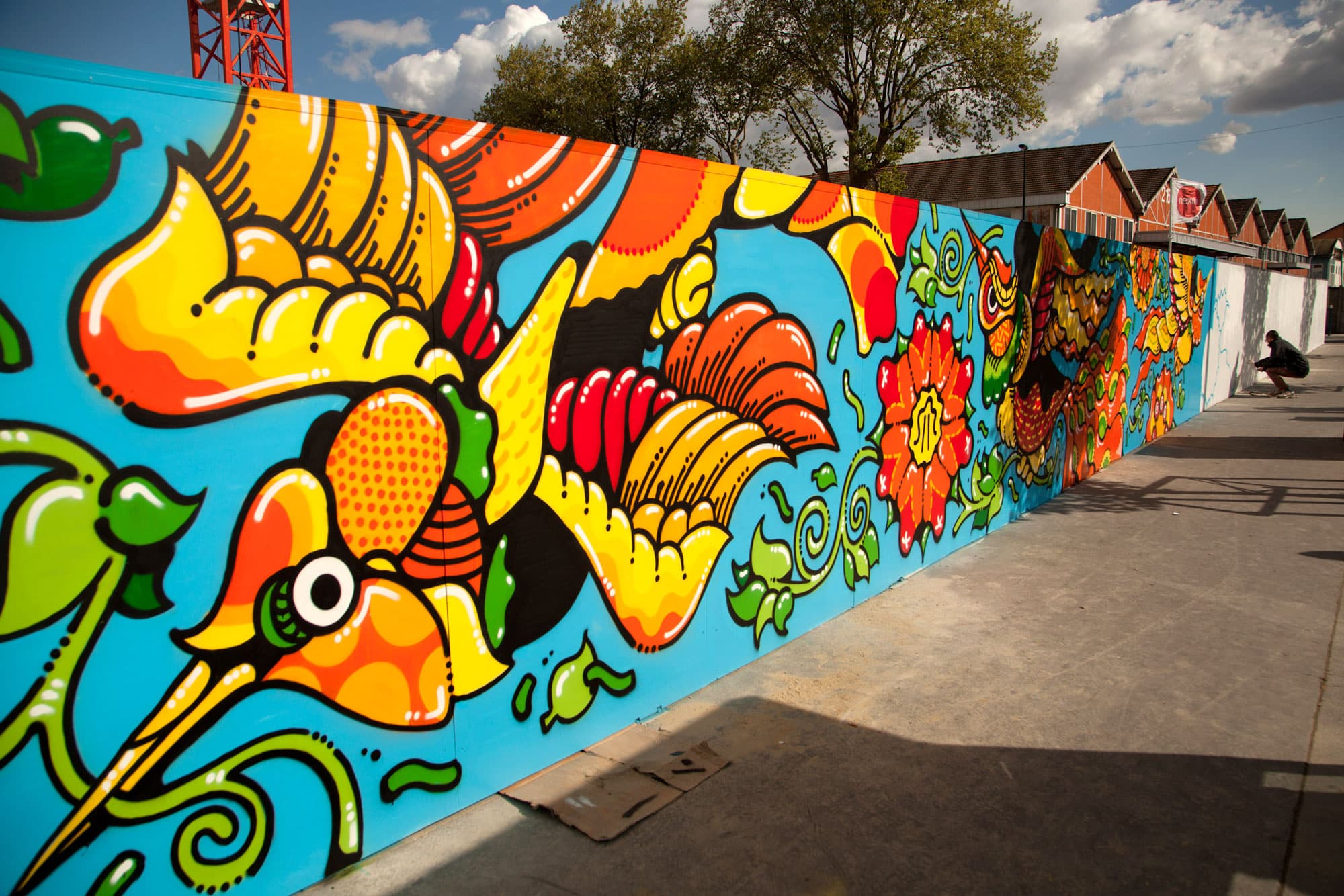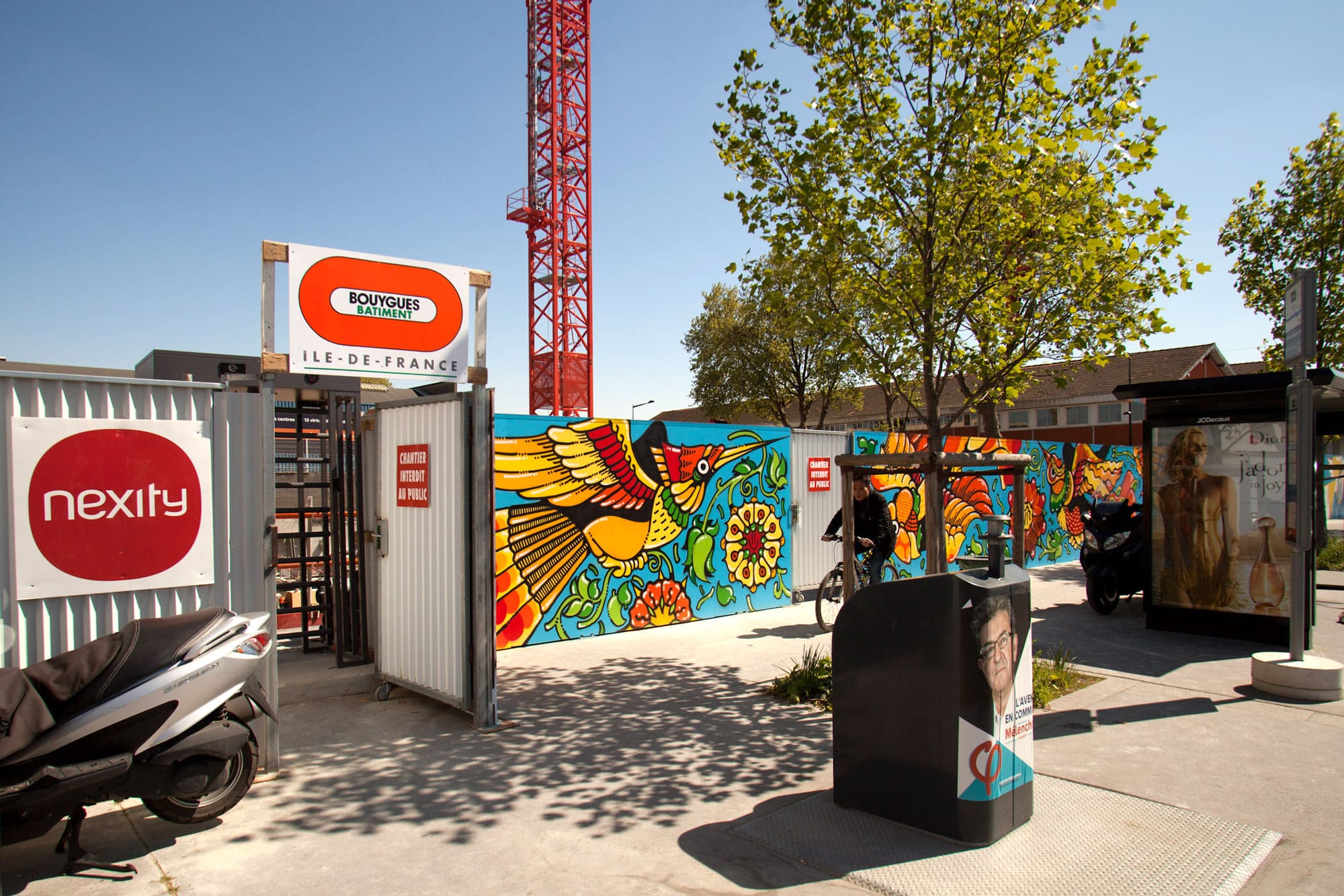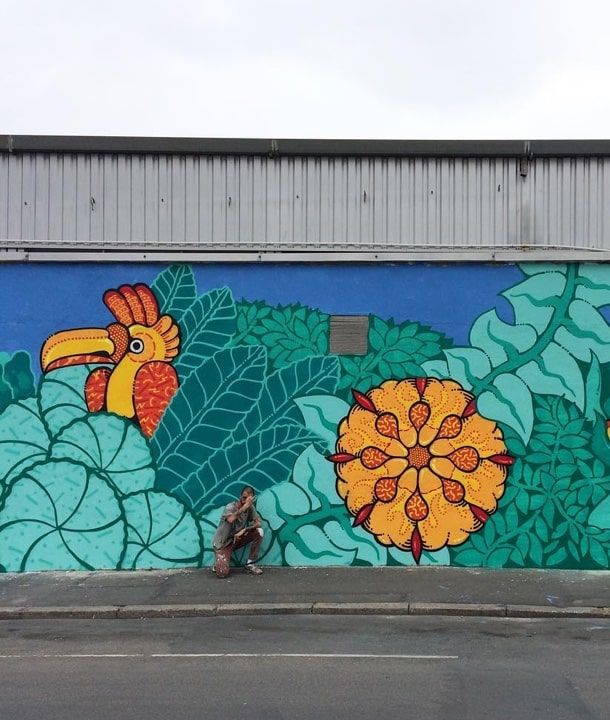 Dalas