On the walls of the Institute of Islamic Cultures, located in the 18th arrondissement of Paris, on rue Léon, the artist Tarek Benaoum plays with calligraphy to give new life to the writings of French literary writer Hélène Cixous. Unveiled in September 2017, the 400m² tribute would become Tarek's greatest achievement in France, to date.
Set against a royal blue backdrop, the writings in ocher and gold offer the residents of the Goutte d'Or district a strong message, poetically encrypted in the artist's soft and elegant calligraphy. The words of Hélène Cixous, who Tarek Benaoum chose to honor, was born in Algiers, an illustrious French author, playwright and English linguistic specialist known for her commitment to the feminist movement. Her inspiring journey is particularly echoed in this Parisian district, tinged with cultural intermingling.
The artwork was created during the When Works of Art Return to the Streets project, and chosen by Parisians during the Participative City Budget initiative.
The artist Bahia Shehab known for her work "No, a thousand times No", which was written throughout the streets of Cairo, also presented a piece at the Institute of Islamic Cultures, on rue. Stephenson. Her artwork includes passages from poems by Mahmoud Darwish, a historic figure in Palestinian poetry.
Both works were also included in the exhibition "Open Letters, from Calligraphy to Street Art", which took place last year at the Institute of Islamic Cultures. They were created in partnership with the General Fraternity movement, which brings together citizens around cultural and sports activities. Following the installation of Tarek Benaoum's work, the Institute of Islamic Cultures saw its attendance increase by 30%.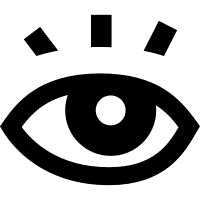 THIS CREATION IS STILL VISIBLE
WHERE IS IT ?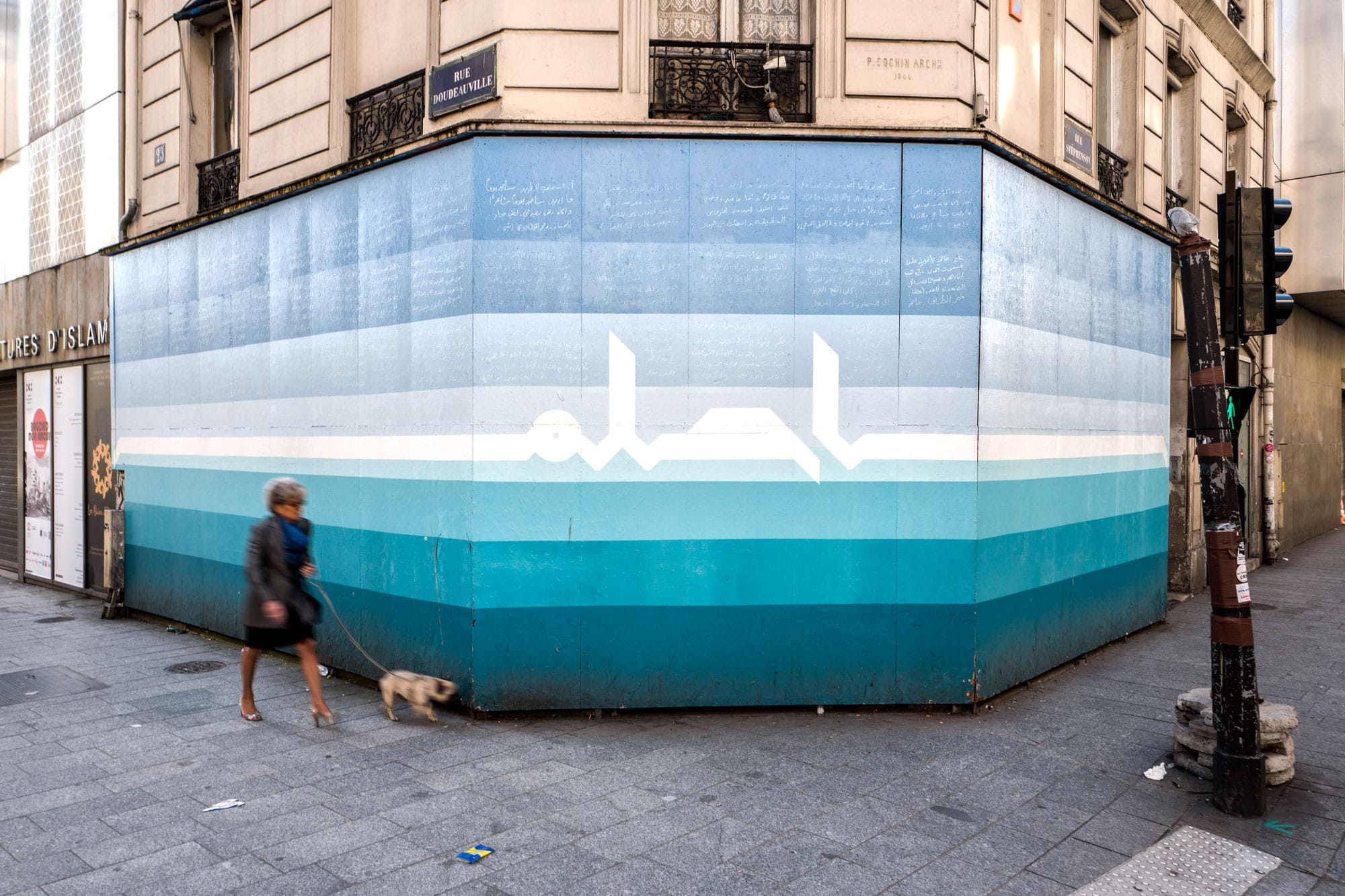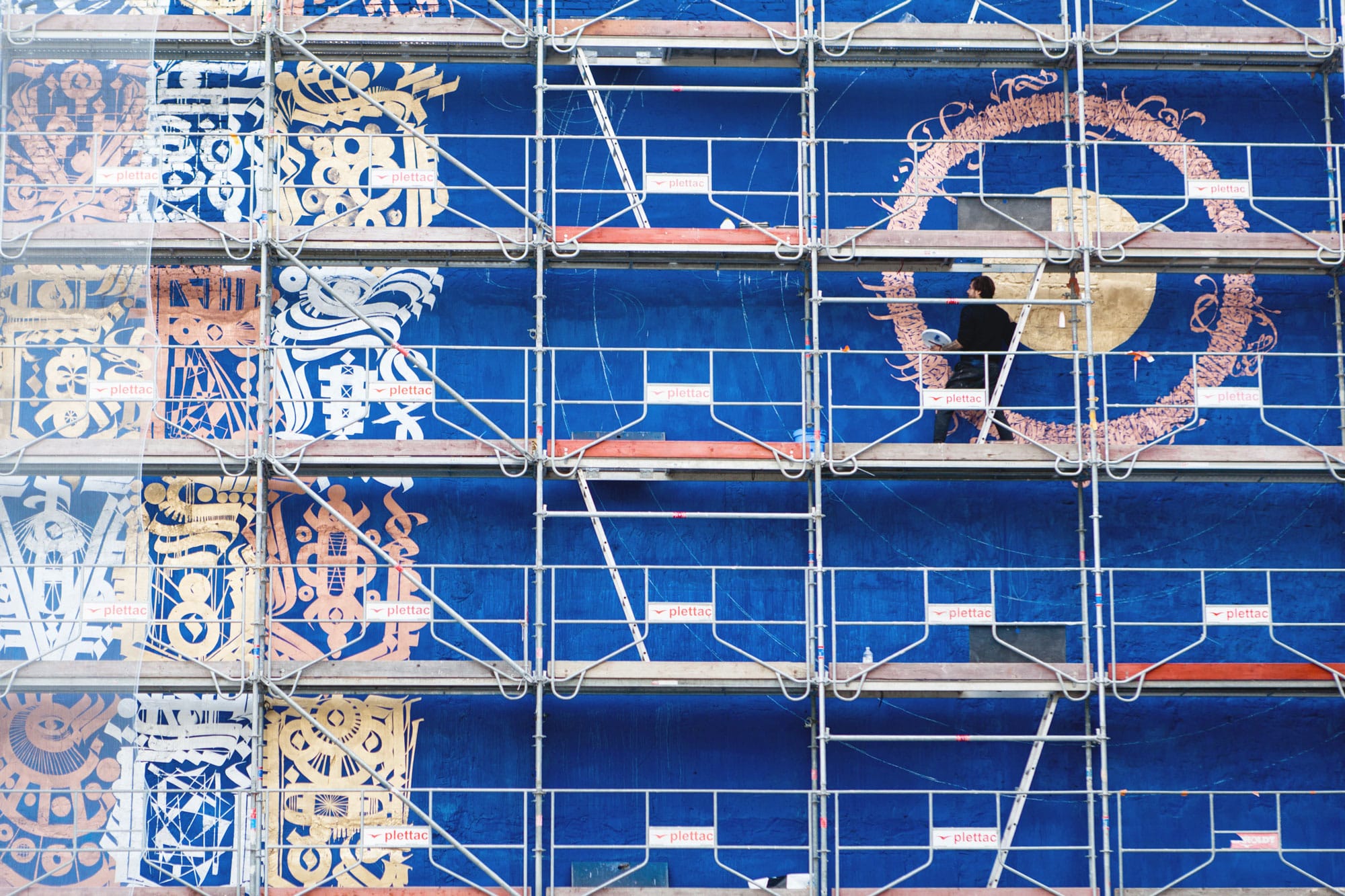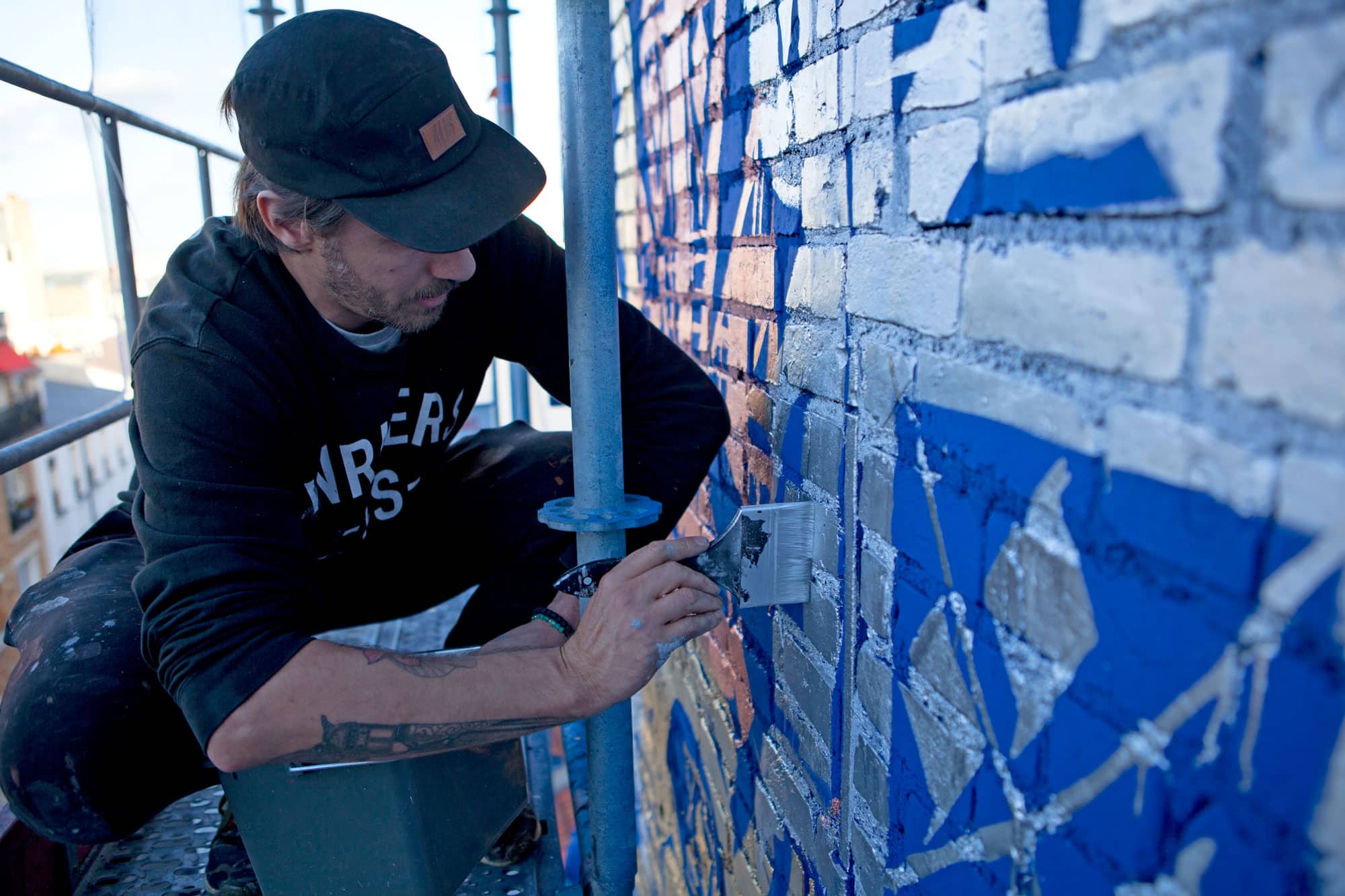 Tarek Benaoum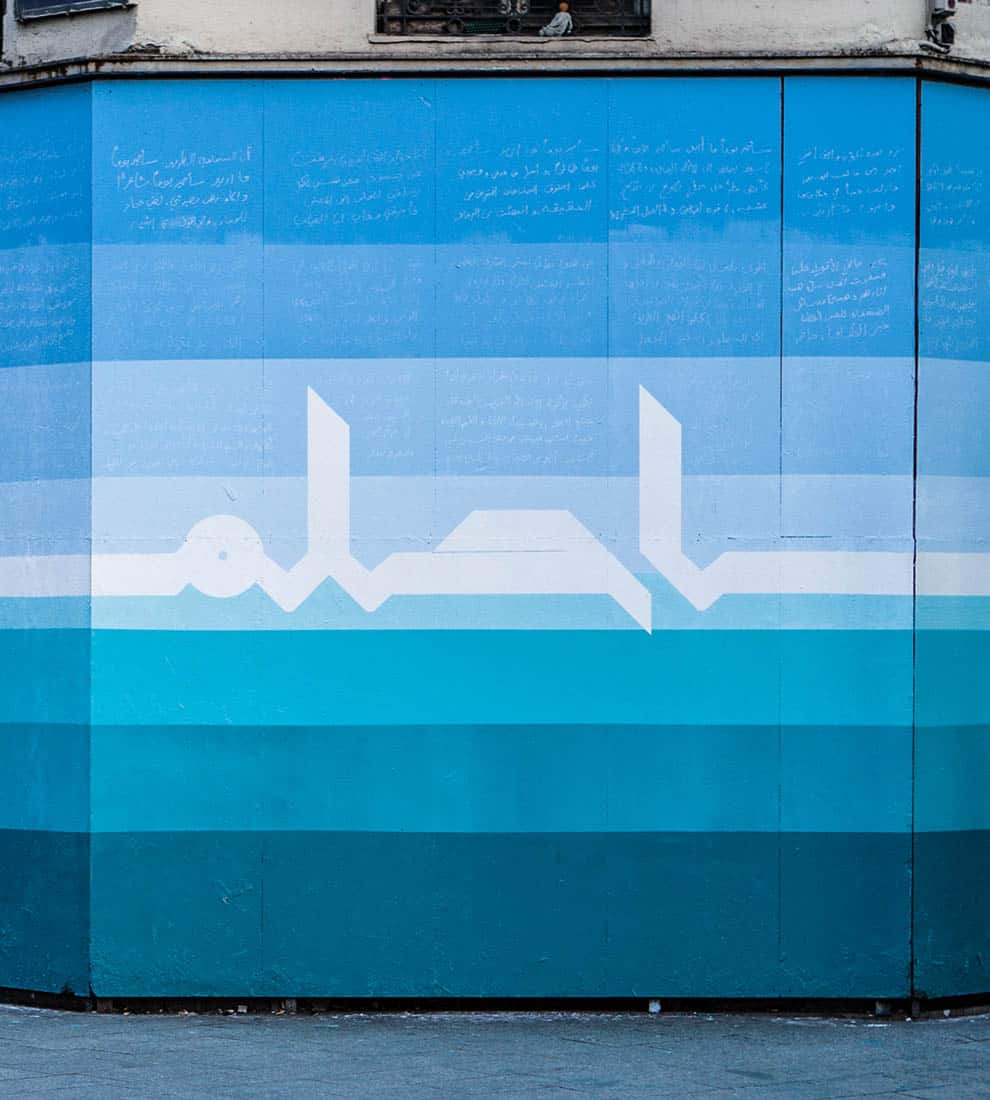 Bahia Shehab

Photos credits: Bertrand Vacarisas