Morpho is a concept of cultural occupation of transitory places proposed by Quai 36, deployed in the former Pierre Cardin Museum in Saint-Ouen-sur_Seine (93) since September 16, 2021. Initially planned for a period of three months, the success of the project has led to an extension of four additional months until April 15, 2022. The space is made available by Novaxia Investissement in partnership with Pitch Immo before being rehabilitated into student housing. The cultural and artistic space offers a rich program of events every Saturday and Sunday and generates a social and creative link between residents, artists, neighboring associations and visitors.
Morpho Saint-Ouen is a real laboratory for creation, where contemporary art, plastic and live arts meet. This approach, supported by Quai 36, participates in the creation and spread of art and culture in the heart of the territory for the greatest number of people. 
News : final exhibition MUE which brings together 25 artists in residence and guests around the theme of transformation that each interprets with various artistic techniques. 
For more information and to discover the program, go to Morpho Website.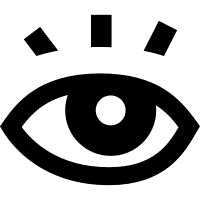 THIS CREATION IS STILL VISIBLE
WHERE IS IT ?

Photos credits: Sylvain Vesco et Julie Montel