In June 2018, the renowned Spanish duo, PichiAvo took over a 150m² Citéa worksite located in Poissy to work alongside our partners Nexity and Bouygues Construction, on what would be their first project in France, but also their first project working on a site subject to archaeological findings discovered during the customary field studies.
The artistic tandem had a distinct mission: to combine the practice of graffiti with the statuary representation of classical Greek figures. Some of the Greek figures presented included Discobolus, the famous discus thrower who was placed at the center of the fresco, a nod to the physical labor the construction workers had exerted. As for the other figures, they of course paid tribute to the unexpected archaeological excavations that marked the launch of this urban development project.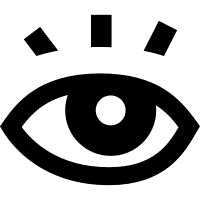 THIS CREATION IS STILL VISIBLE
WHERE IS IT ?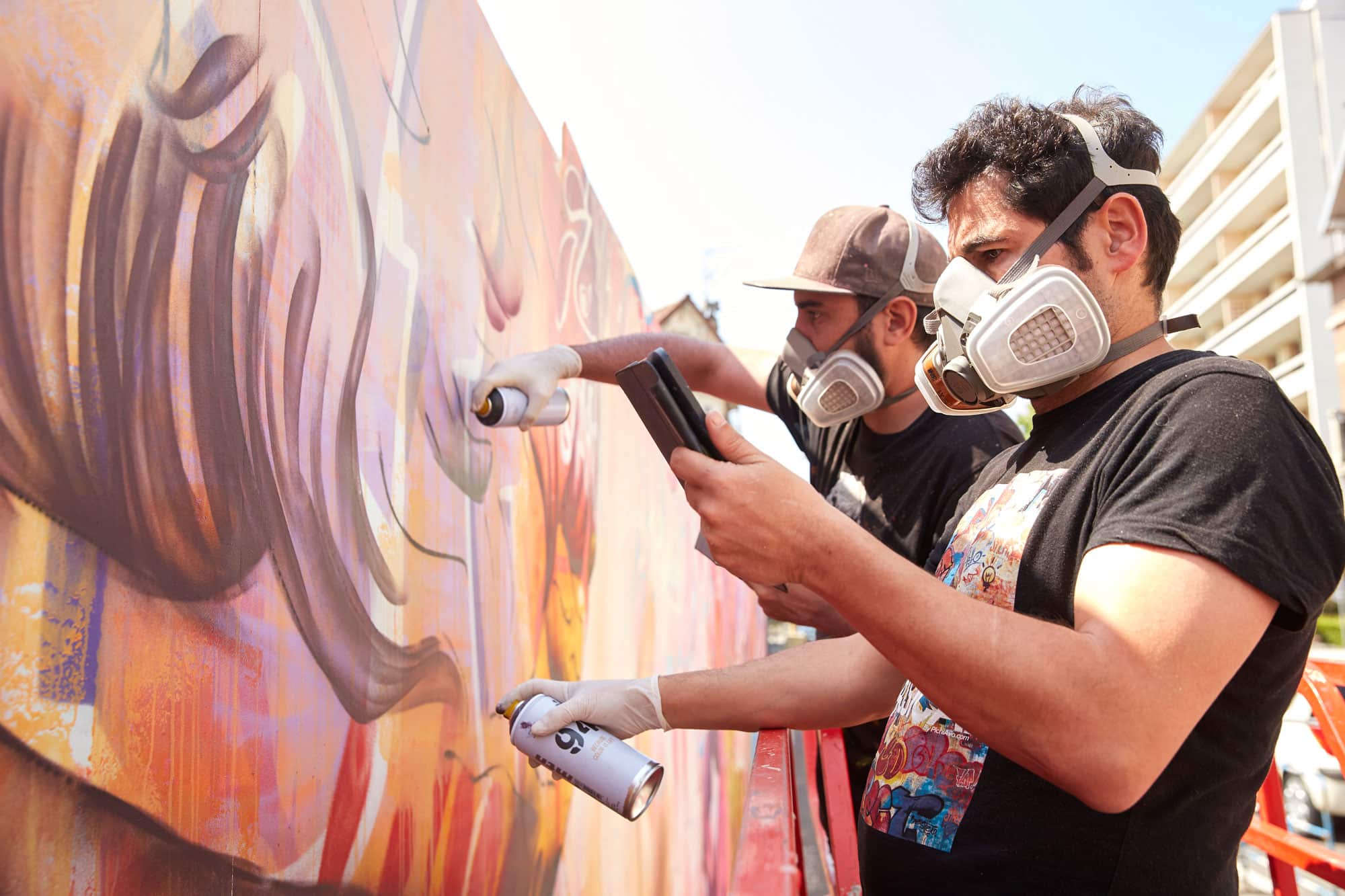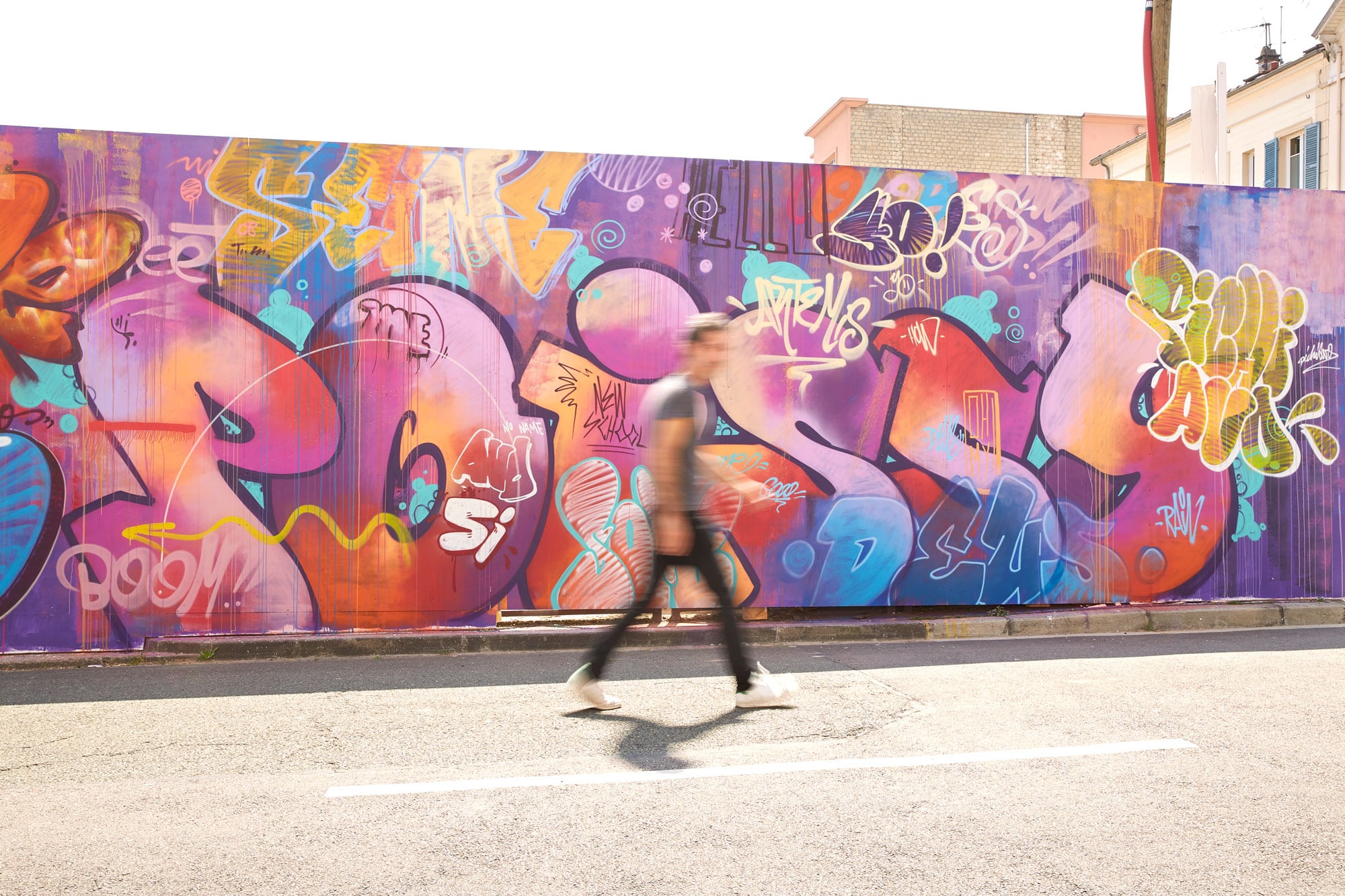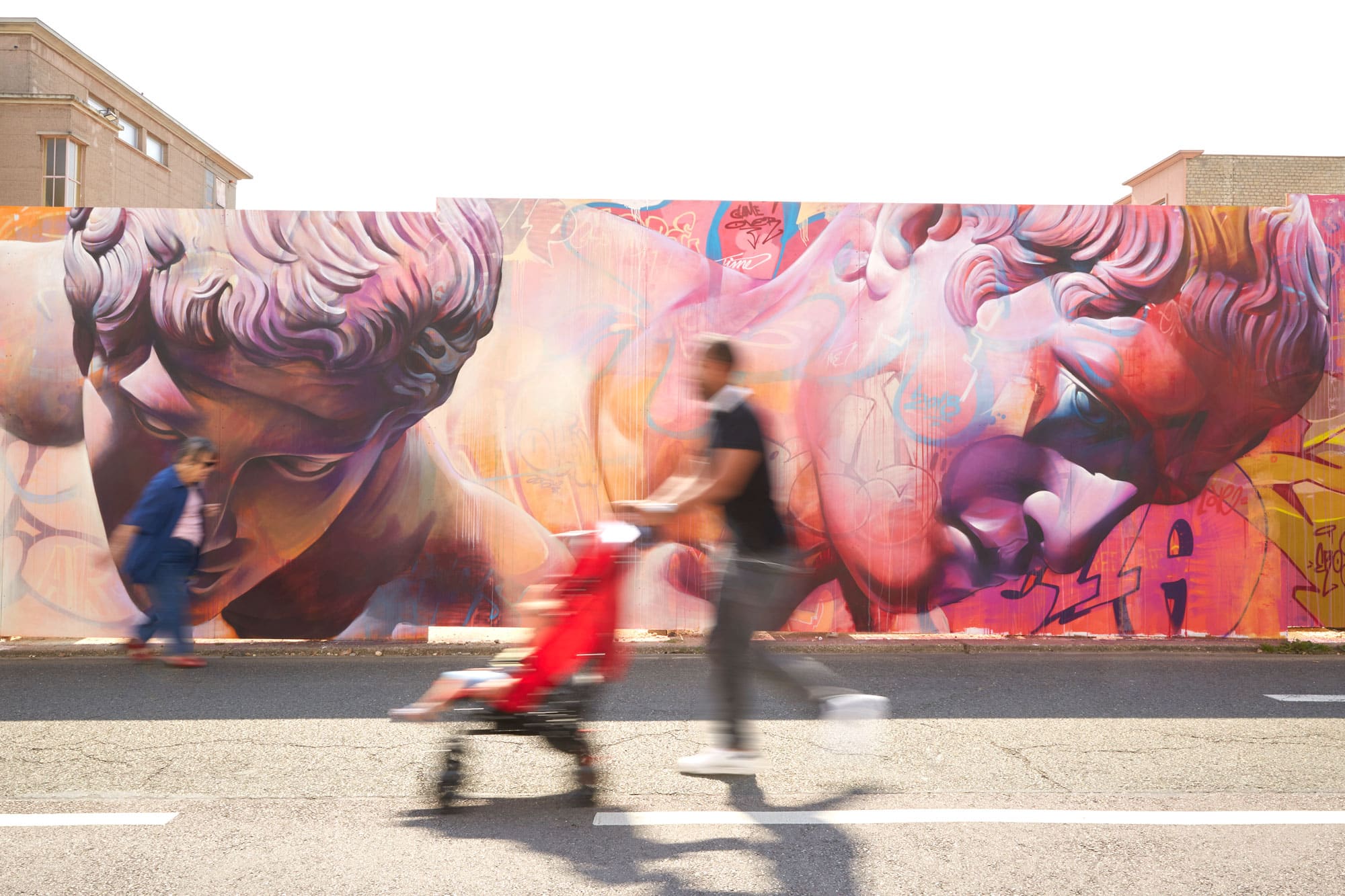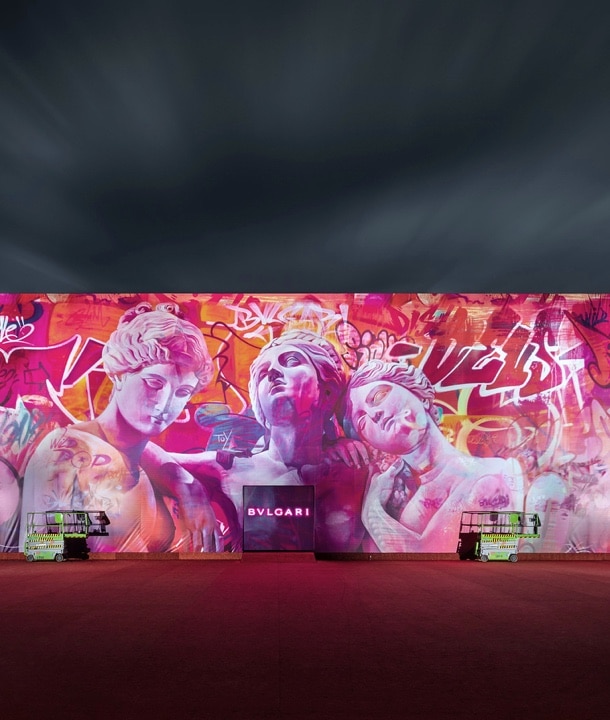 PichiAvo

Photos credits: Florent Drillon