Quai 36 invited Beau Stanton to enhance the site palisades around the theme of nature in the city. A favourite subject for this multidisciplinary artist who seeks to establish parallels between past narratives and contemporary human issues, such as climate change, environmental protection and post-industrialization.
The American artist dressed the 200m2 of temporary facade under the gaze of passers-by.
Located in the heart of the new Victor Hugo eco-neighbourhood in Ville de Bagneux, the Symbiose project will accommodate more than 54,000 m2 of offices, 2,500 m2 of shops, the future line 15 of Grand Paris Express and line 4 of subway by 2020.
An ambitious programme led by HRO France and C.B.C., a subsidiary of VINCI Construction France, which joined forces with Quai 36 to integrate an artistic experience from the construction site.
The artwork is visible for a year and a half on Avenue Aristide Briand and will then be reinstalled in the surrounding gardens.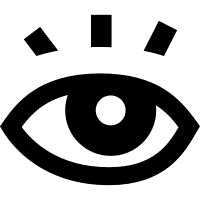 THIS CREATION IS STILL VISIBLE
WHERE IS IT ?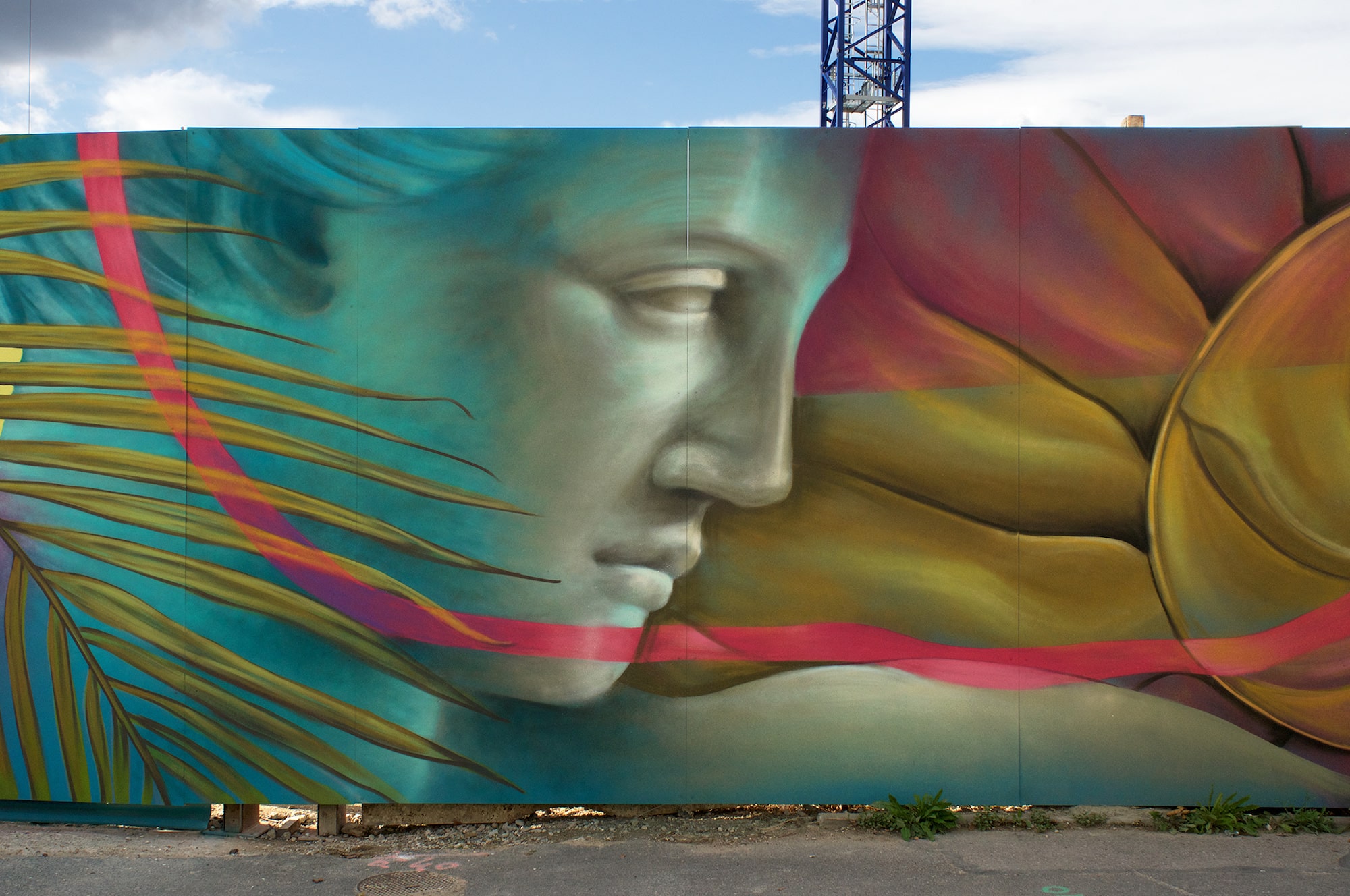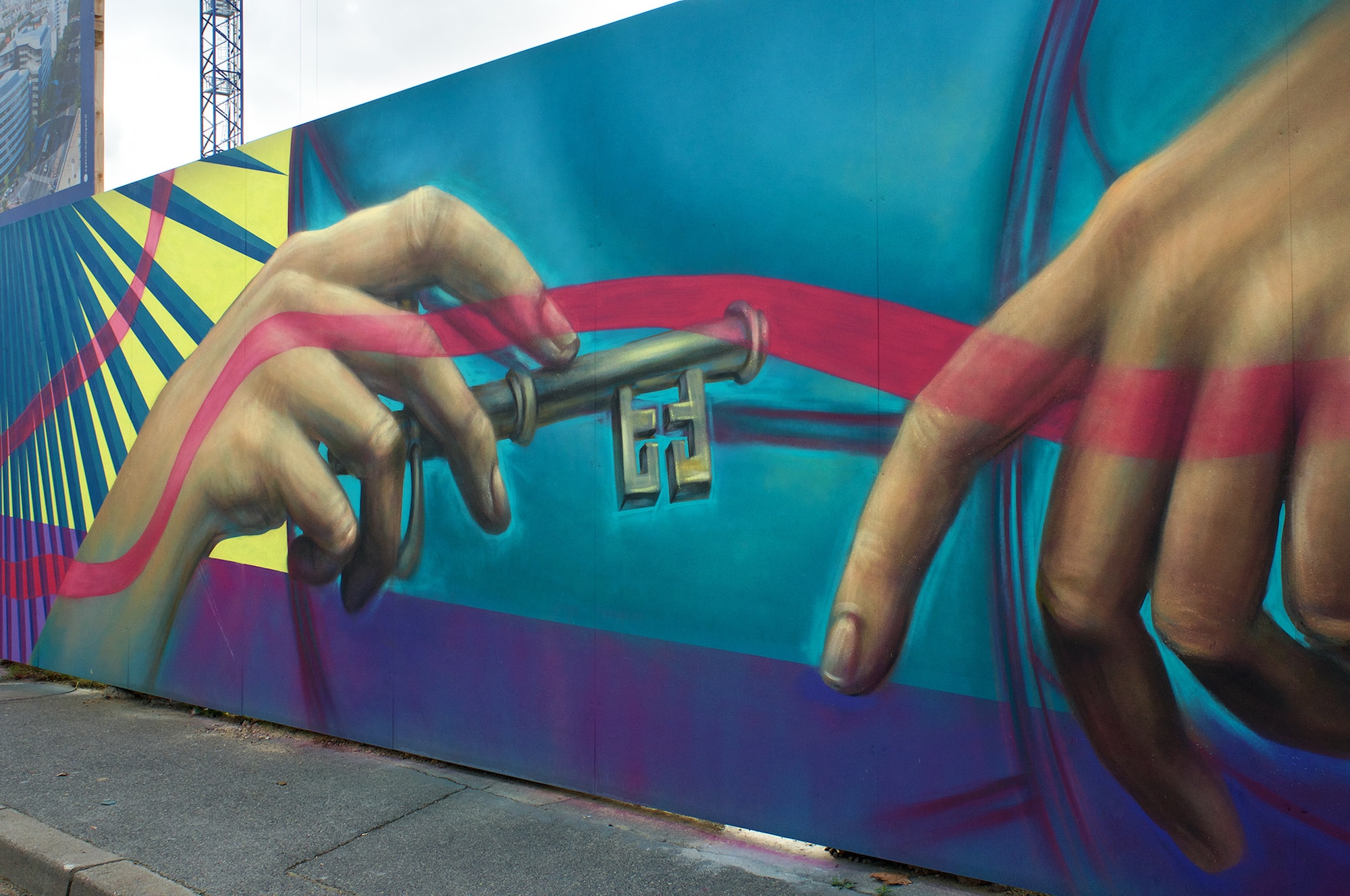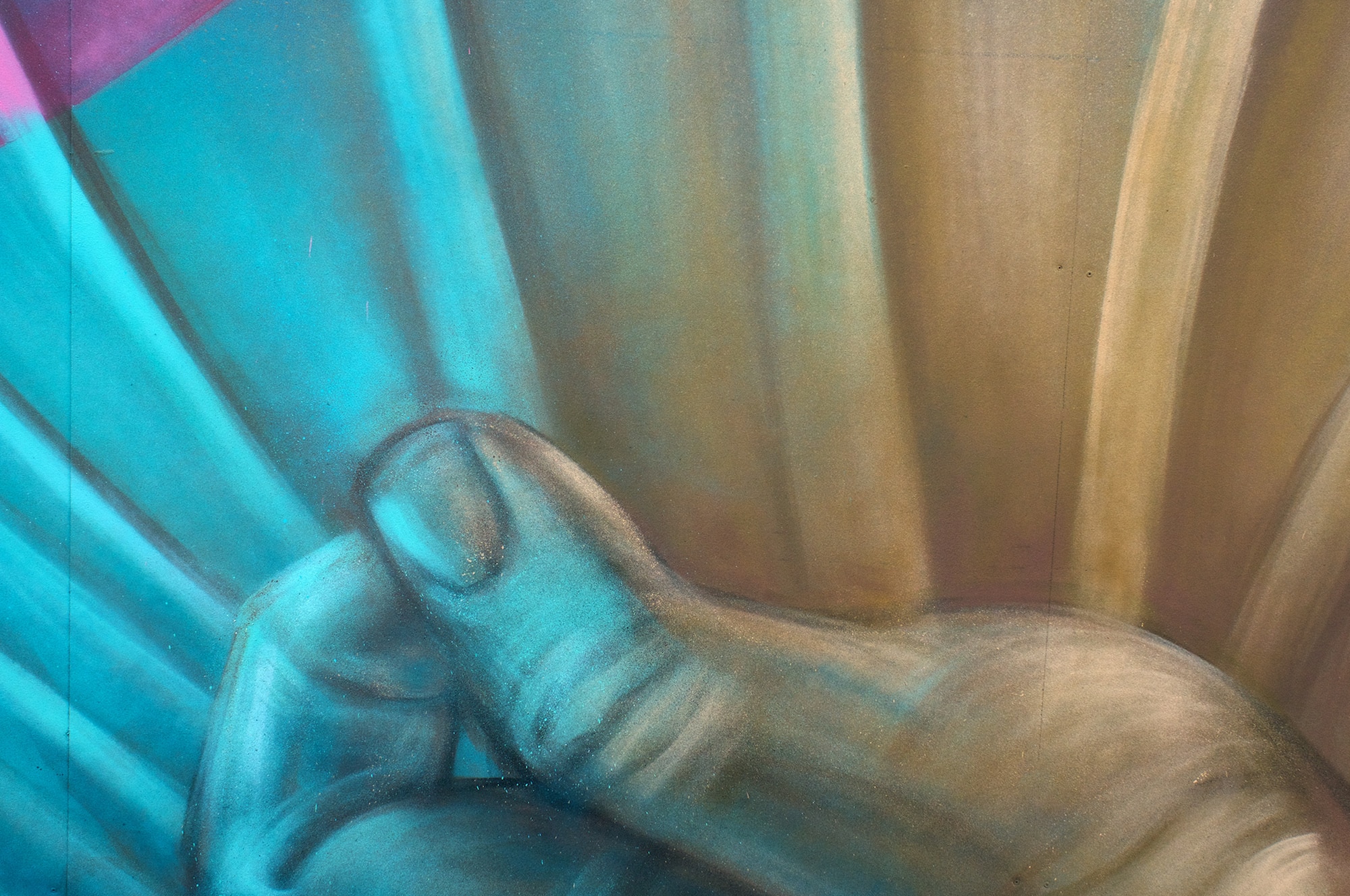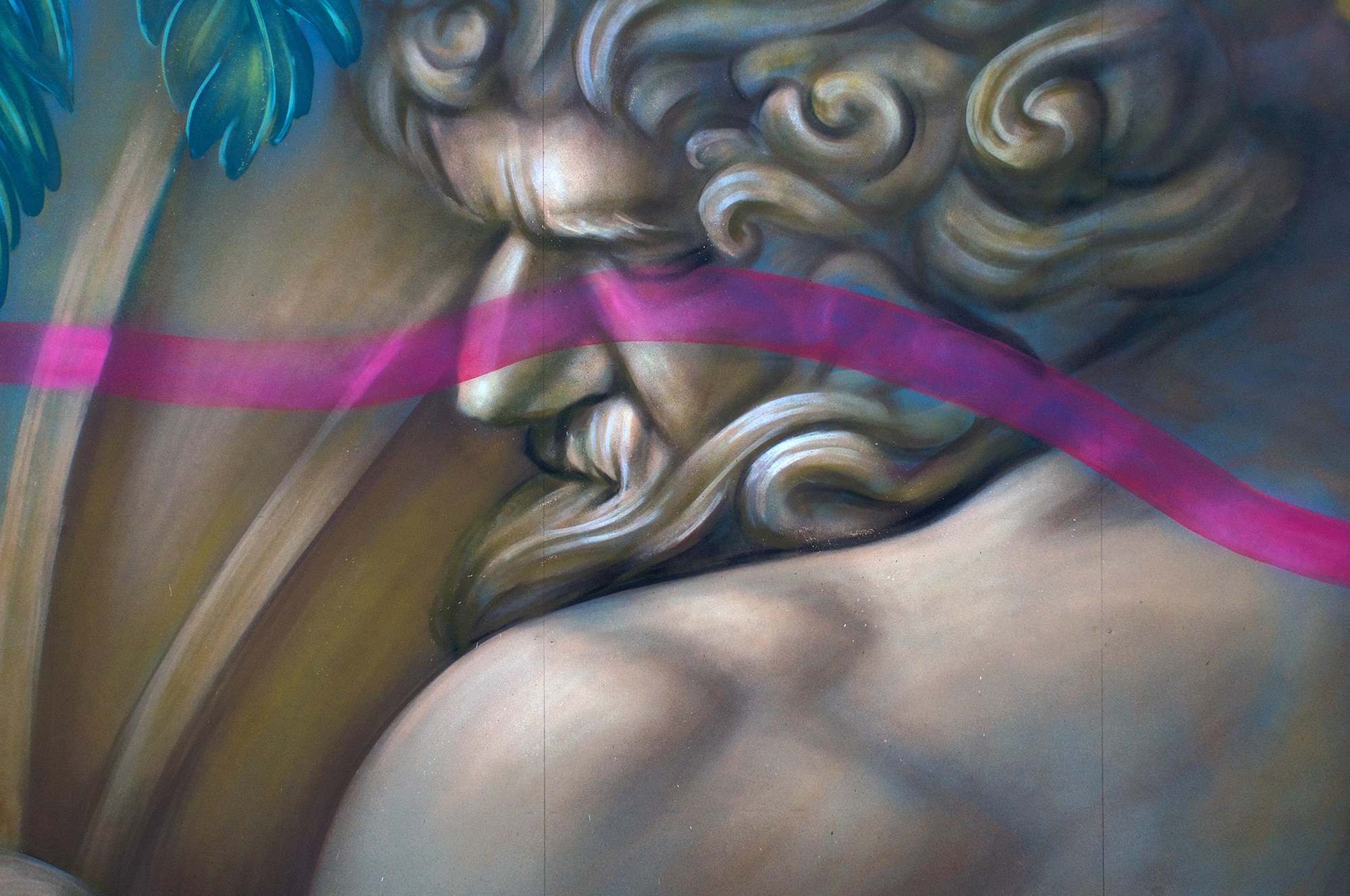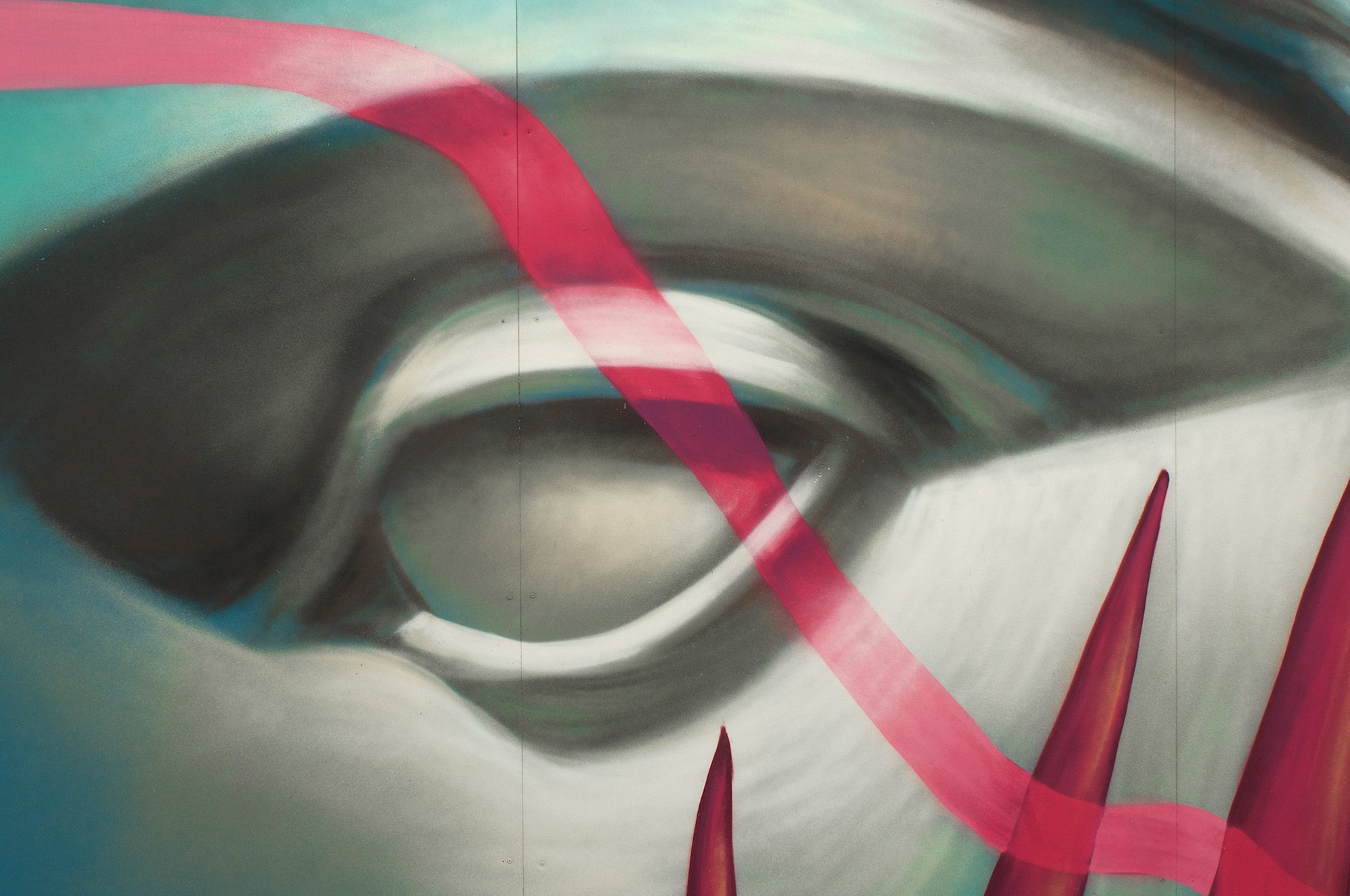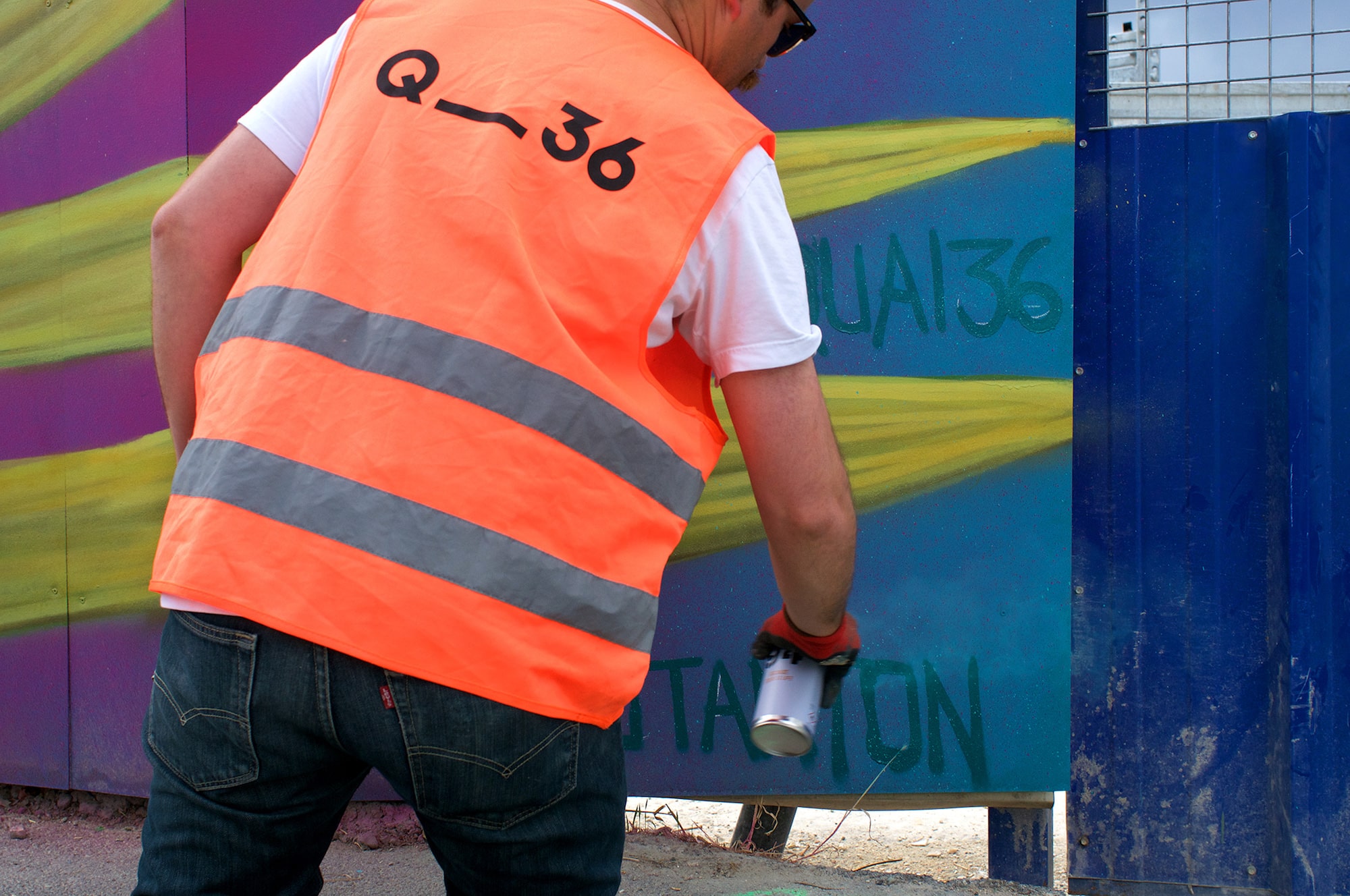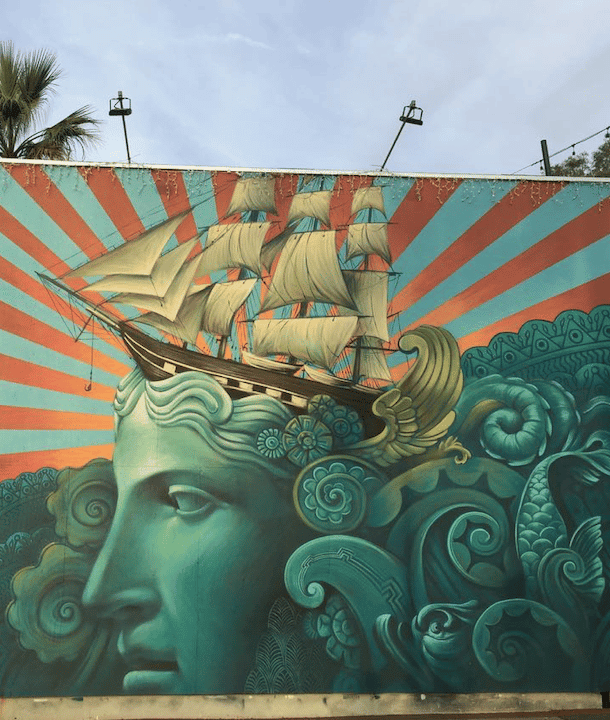 Beau Stanton

Photos credits: Cédric Pierre