As part of the Artchipel real estate project, Pitch Promotion asked the artistic production company Quai 36 to provide poetic accompanying during the construction period.
The artist Julien Colombier was chosen to perform on this 78 meter long and 2.5 meter high construction fence. This surface of 195m² was used as a "canvas" to realize a true ode to nature and to the heritage of Asnero. In this fresco are represented my thistles of the coat of arms of the city, the red roses of the surrounding gardens and a representation of the Seine which crosses Asnières.
"These elements placed side by side content the history of Asnières and reinforce the anchoring of my work on the territory. Through this pictorial vegetation, I give life to the natural symbols that have shaped the city and enhance its image. For passers-by, my work is like a poetic, colorful and original walk, which questions our own perceptions of nature. "Julien Colombier
In order to offer this open-air "canvas" to the artist, the Quai 36 teams installed and painted in black the 60 panels that together form the 78-meter long palisade.
Then, Julien Colombier came to put his brushes and rollers on the palisade during 9 days.The work is visible at 113-125 Rue des Bas in Asnières-sur-Seine (92600) during the construction period until April 2023.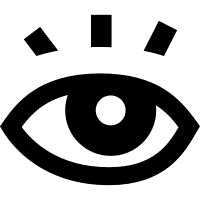 THIS CREATION IS STILL VISIBLE
WHERE IS IT ?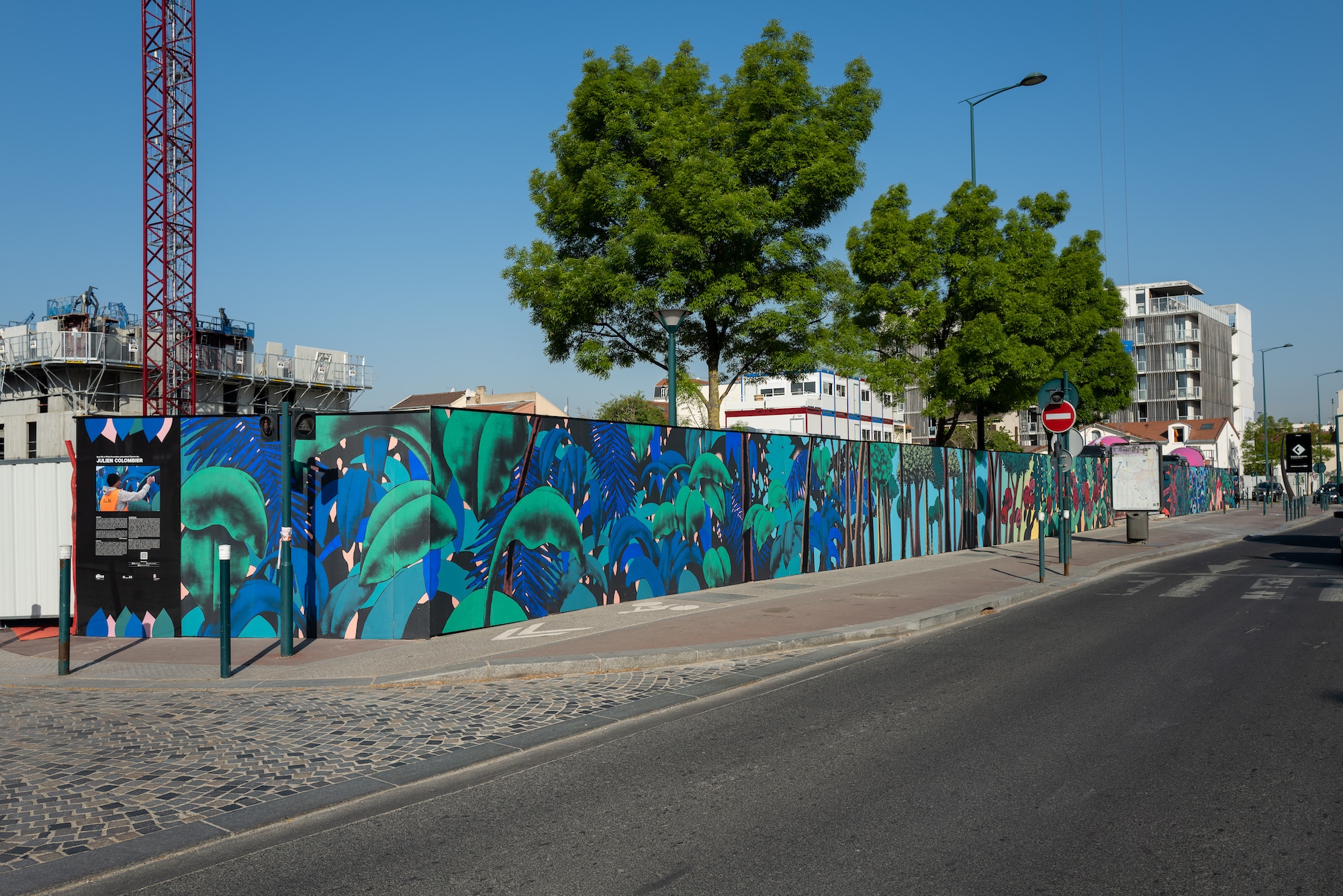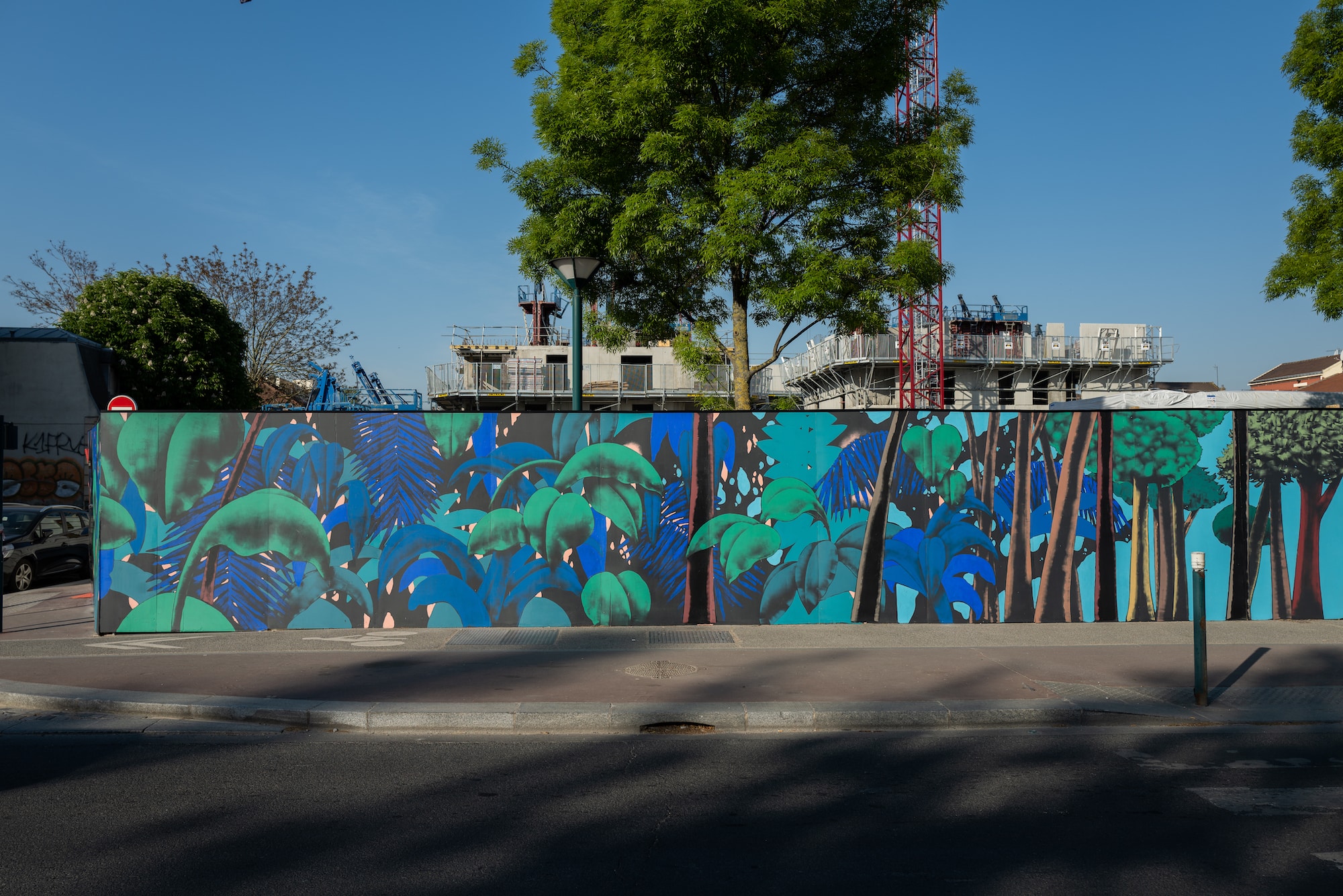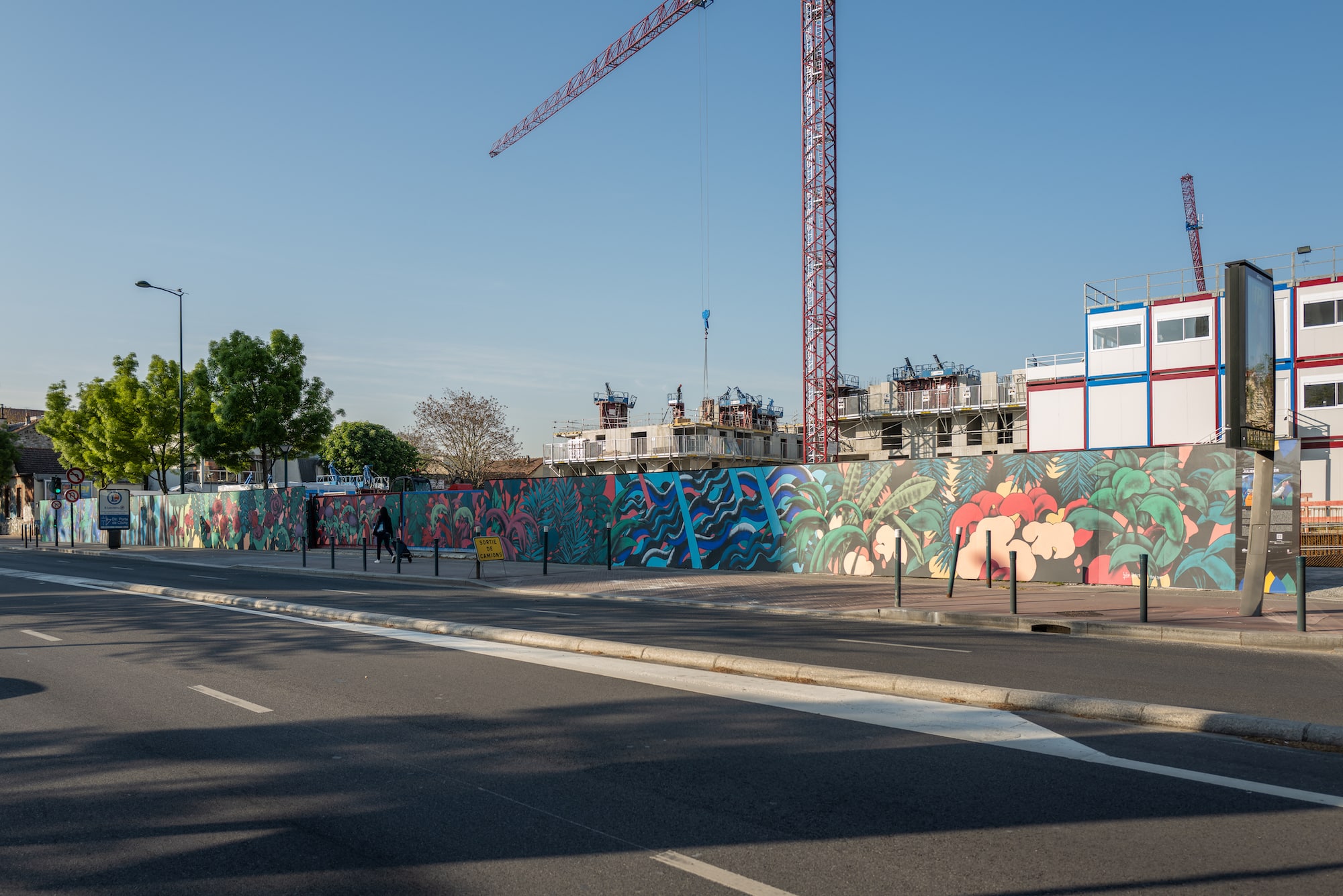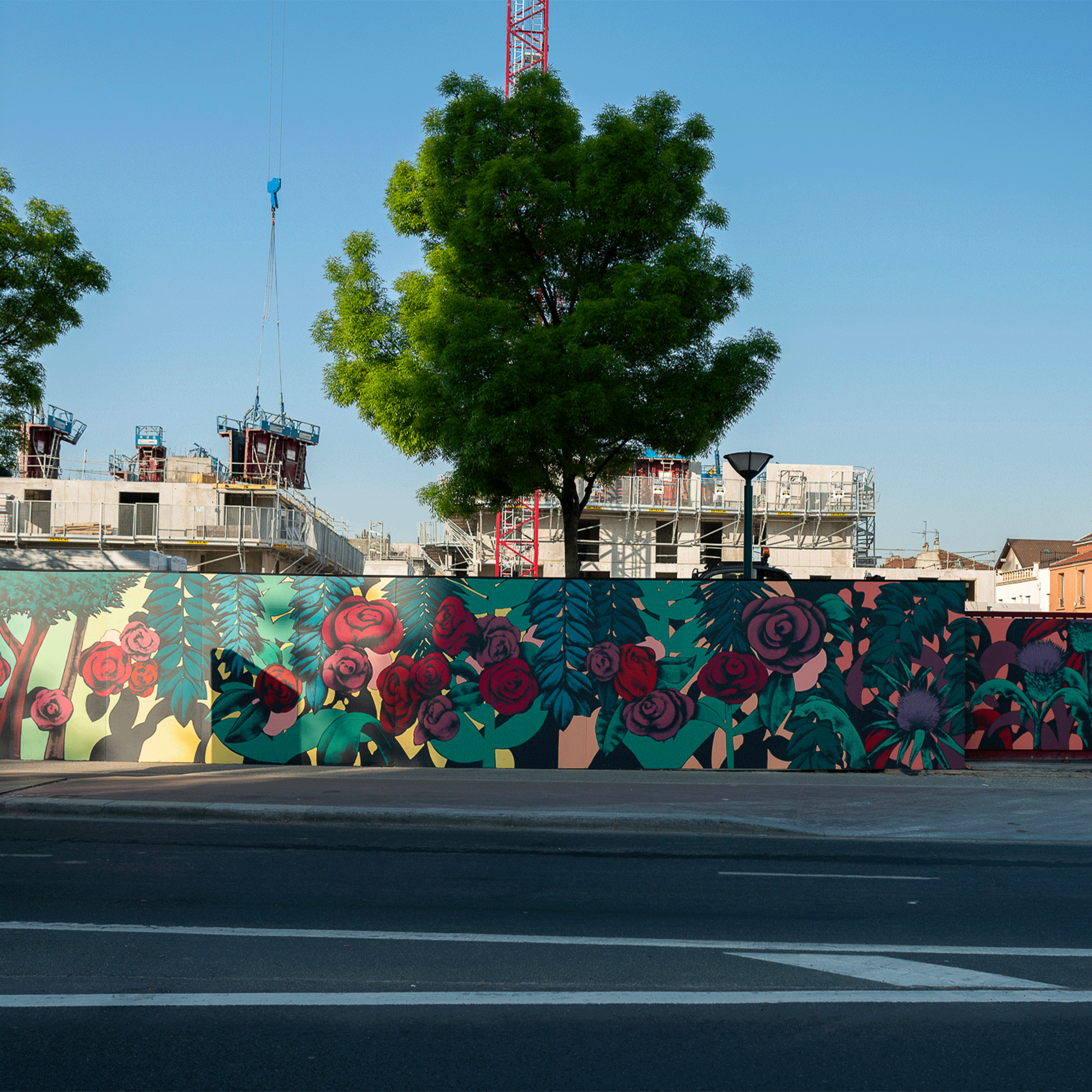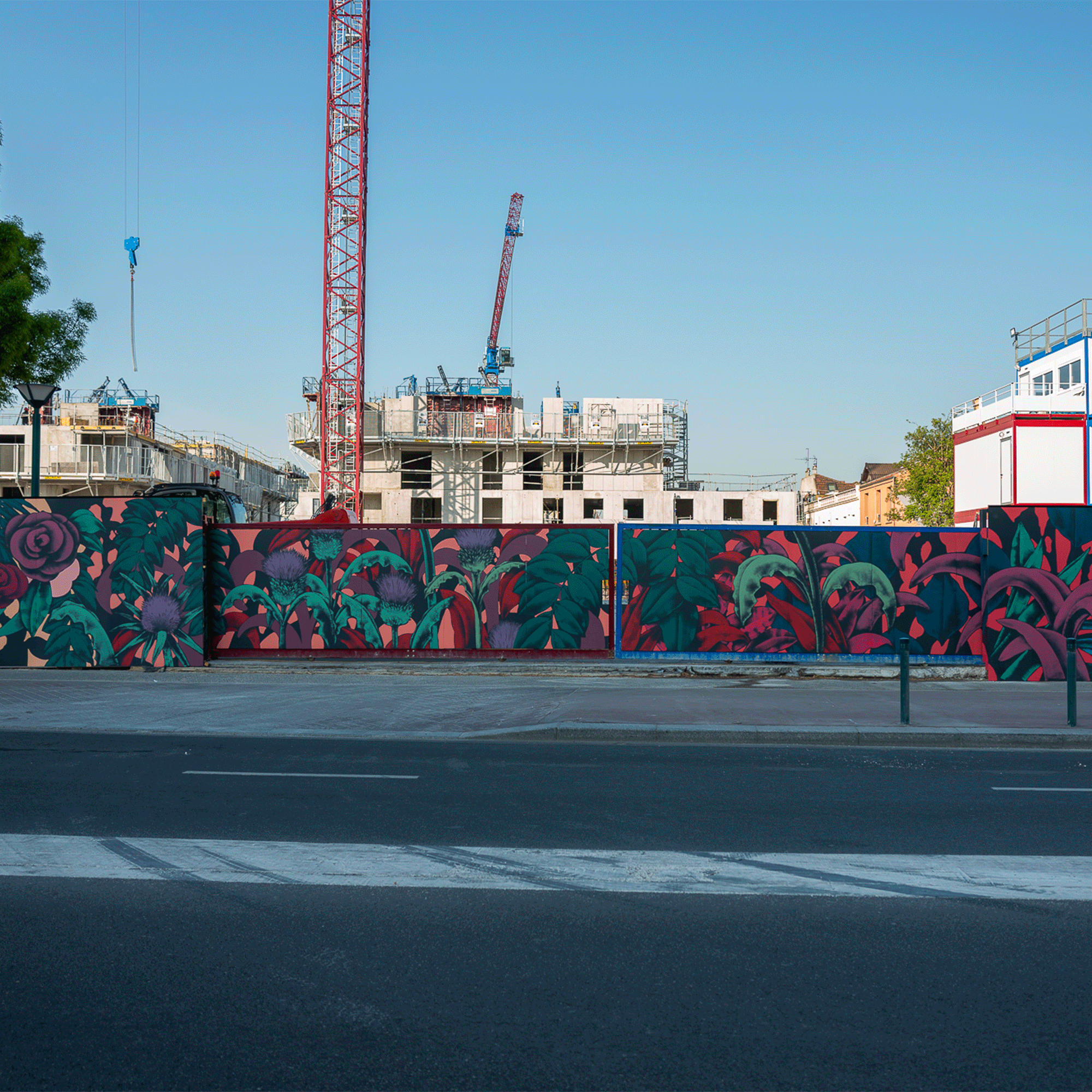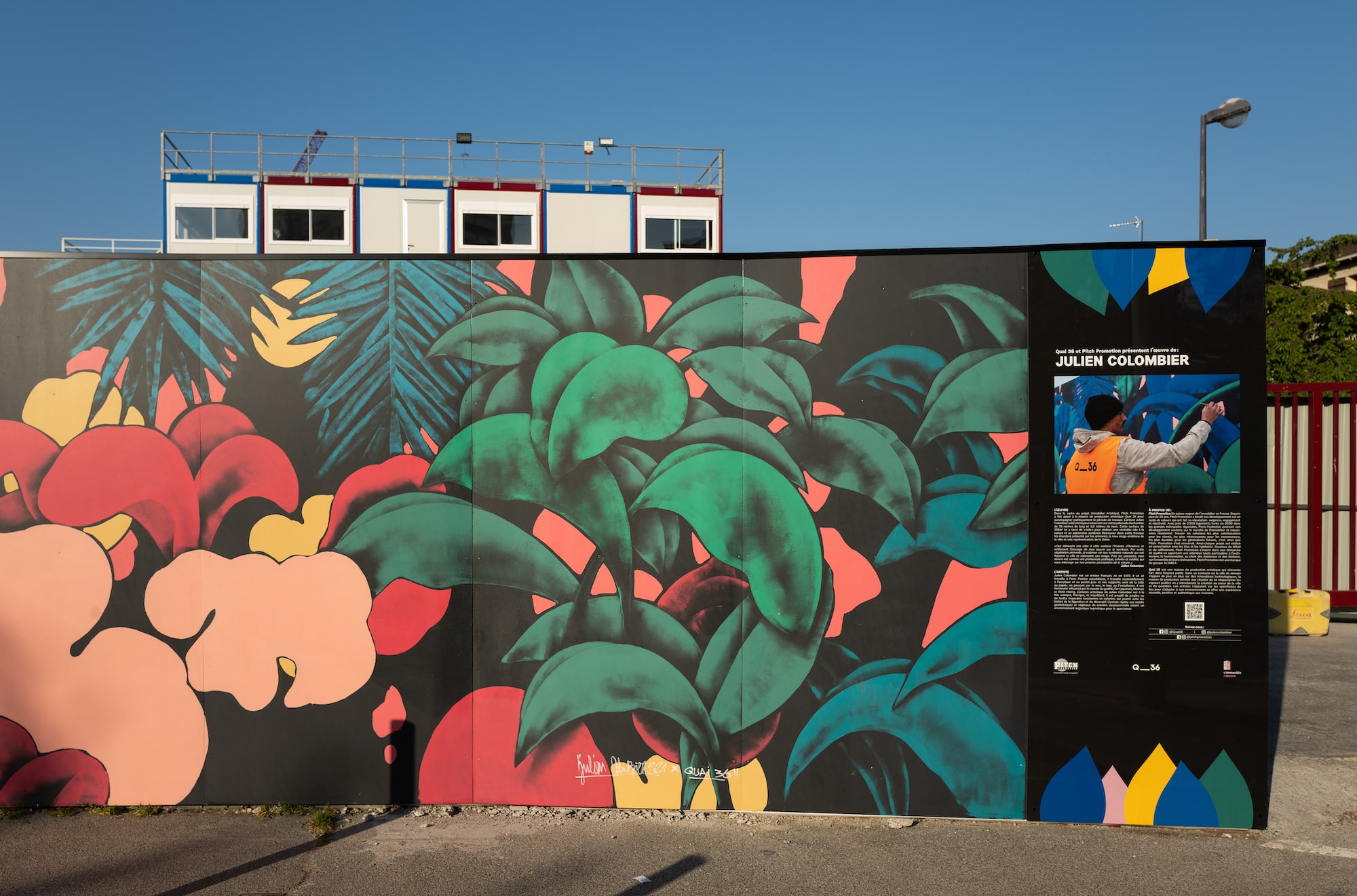 Julien Colombier
DISCOVER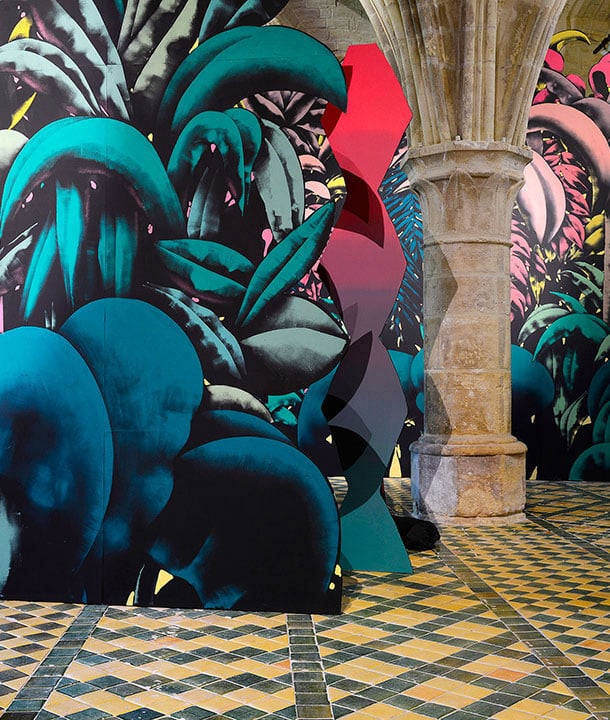 Julien Colombier

Photos credits: © MATCHA