The furniture of the square of the Courbevoie Event and Cultural Centre takes colours.
Quai 36 offers new landmarks to visitors, passers-by and residents of the Courbevoie Event and Cultural Centre square by proposing that the artist Kitra take over several spaces.
Quai 36 proposed a project to colour the urban furniture: 28 granite benches were sublimated by the Romanian artist Kitra. Spread out over the vast esplanade of the Courbevoie Event and Cultural Centre, the project, which has a lasting effect on the territory, arouses the curiosity of Courbevoisians of all ages.
This artistic furniture poetically accompanies the residents in their daily lives. The latter, as well as visitors, are invited to interact directly with these object-works. This intervention on the furniture of the forecourt encourages exchange and creates links between users thanks to a dynamic artistic direction.
The Romanian artist Kitra (Nicu Duta), born in 1981, has nurtured a certain need to escape and has shaped his visual language: he works with bright colours in an obsessive preoccupation with order. Kitra is inspired by urban landscapes, industrial design and the digital world to create abstract and minimalist geometric compositions.
The work "Please have a seat", is an invitation to contemplation: "I really like, after walking around the city, to sit somewhere, look at the people and contemplate the place. After my intervention, I would be happy if passers-by would stop to look at the works and then sit there to rest, take a break in the middle of a busy day or just enjoy the place and look around." Kitra.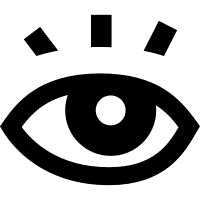 THIS CREATION IS STILL VISIBLE
WHERE IS IT ?
Kitra

Photos credits: © Julie Montel