Unveiled on June 17, Blo's artwork was the first exhibition suspended above the Seine, in the Bac district of Clichy.
These suspended skips were designed as an innovative solution that protects the environment and the quality of life of local residents as part of a regional redevelopment project carried out by Citallios, Vinci Construction and the City of Clichy.
Throughout the duration of the construction site, they make it possible to evacuate soil and rubble from the site without the use of conventional polluting vehicles. Between earth and sky, the skips offer themselves as an artistic bridge in the service of the city of tomorrow.
The French artist has diverted the primary use of excavated buckets to the delight of residents and workers in Clichois. Born from the graffiti movement, Blo has been able to go beyond the classic codes by adopting a resolutely contemporary approach.
The suspended skips are visible to the public until January 2020.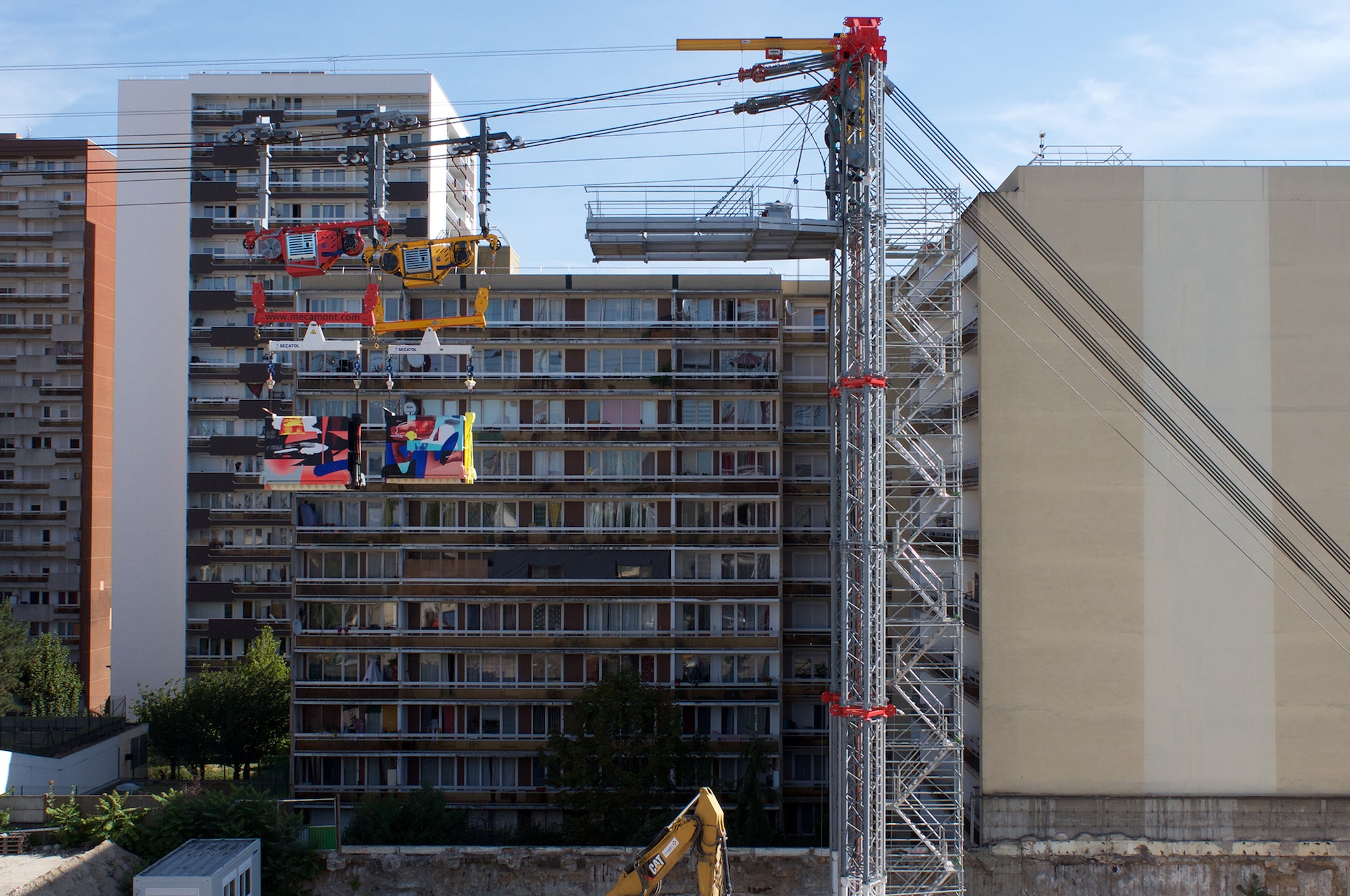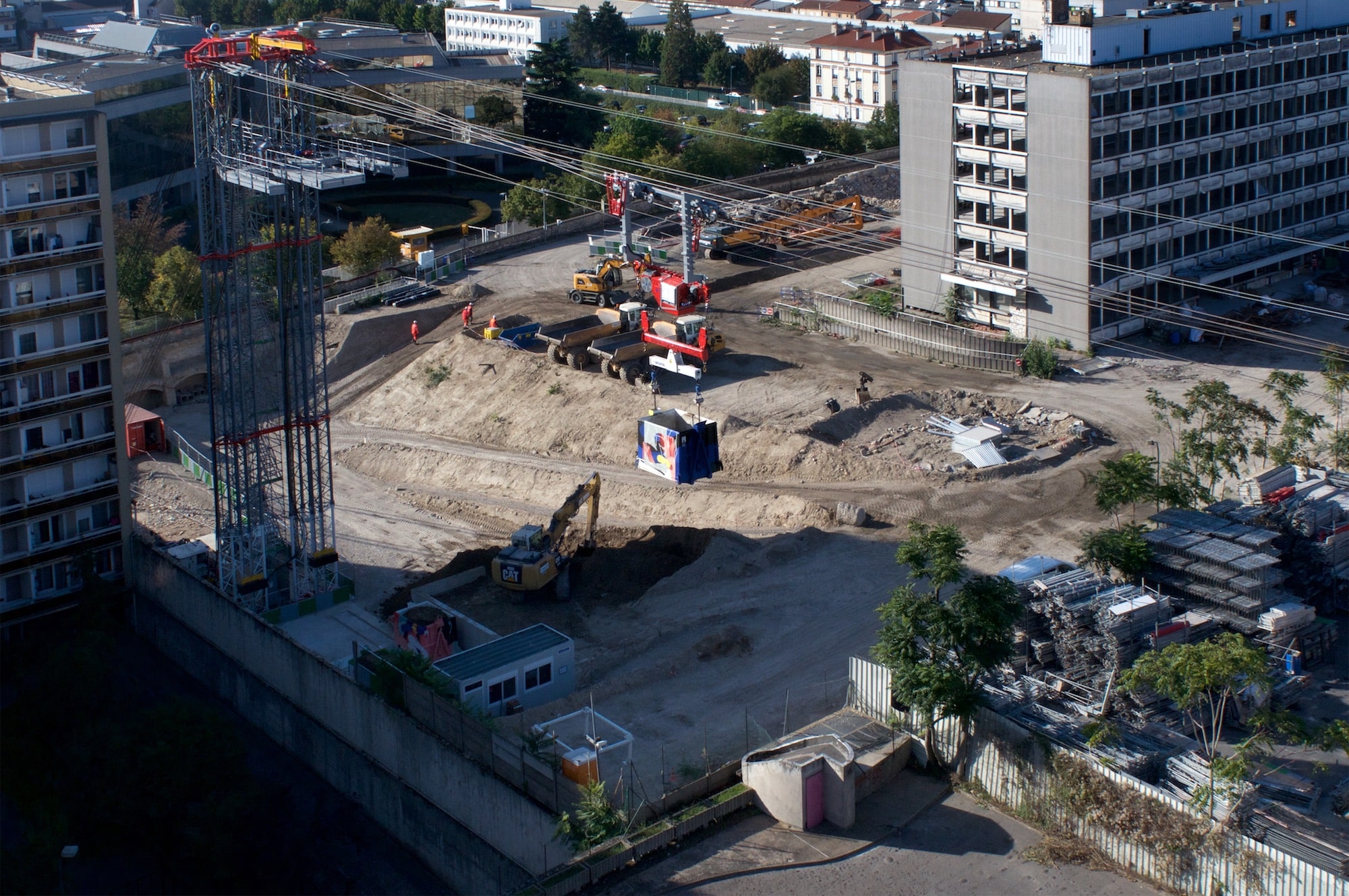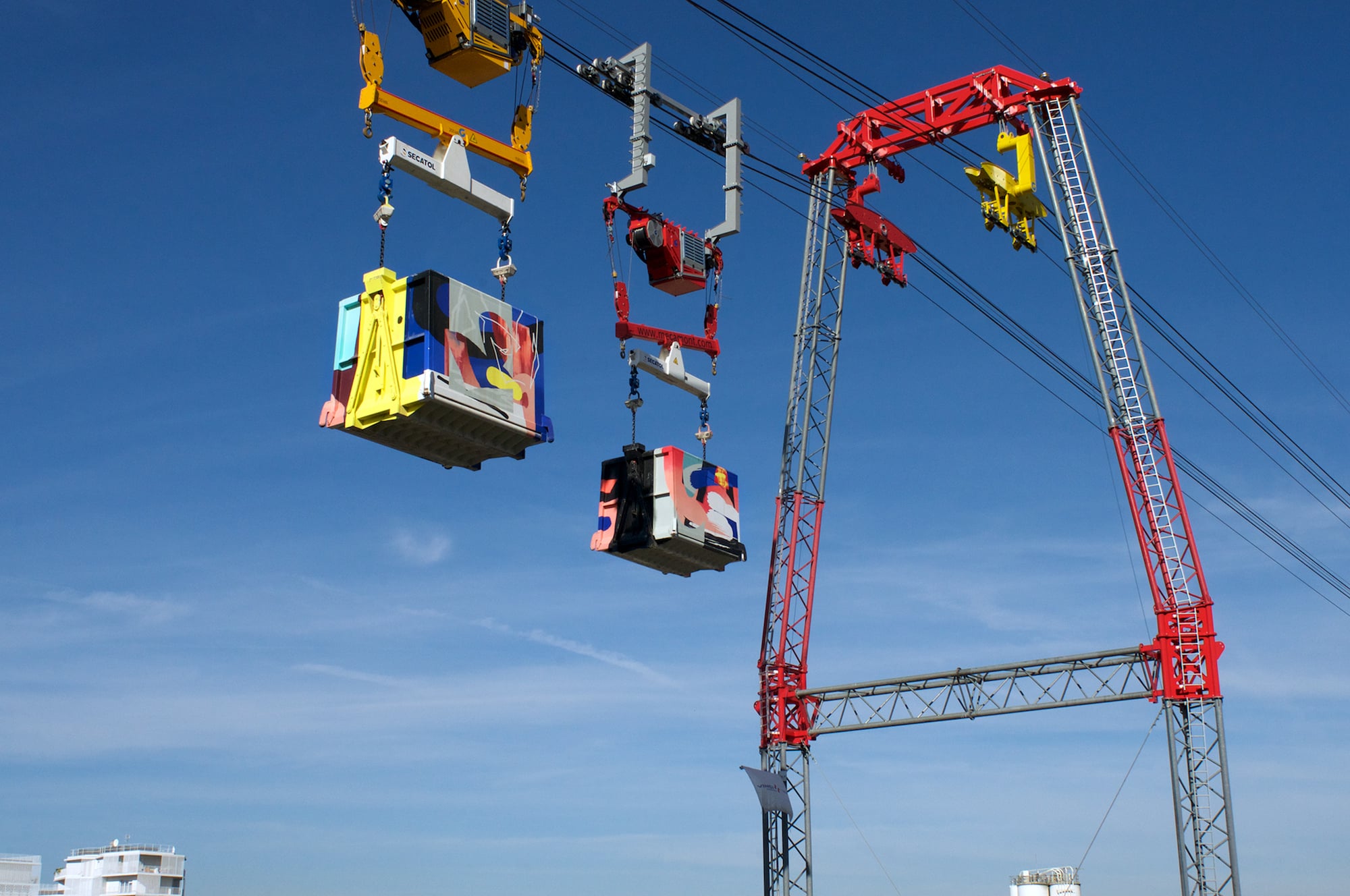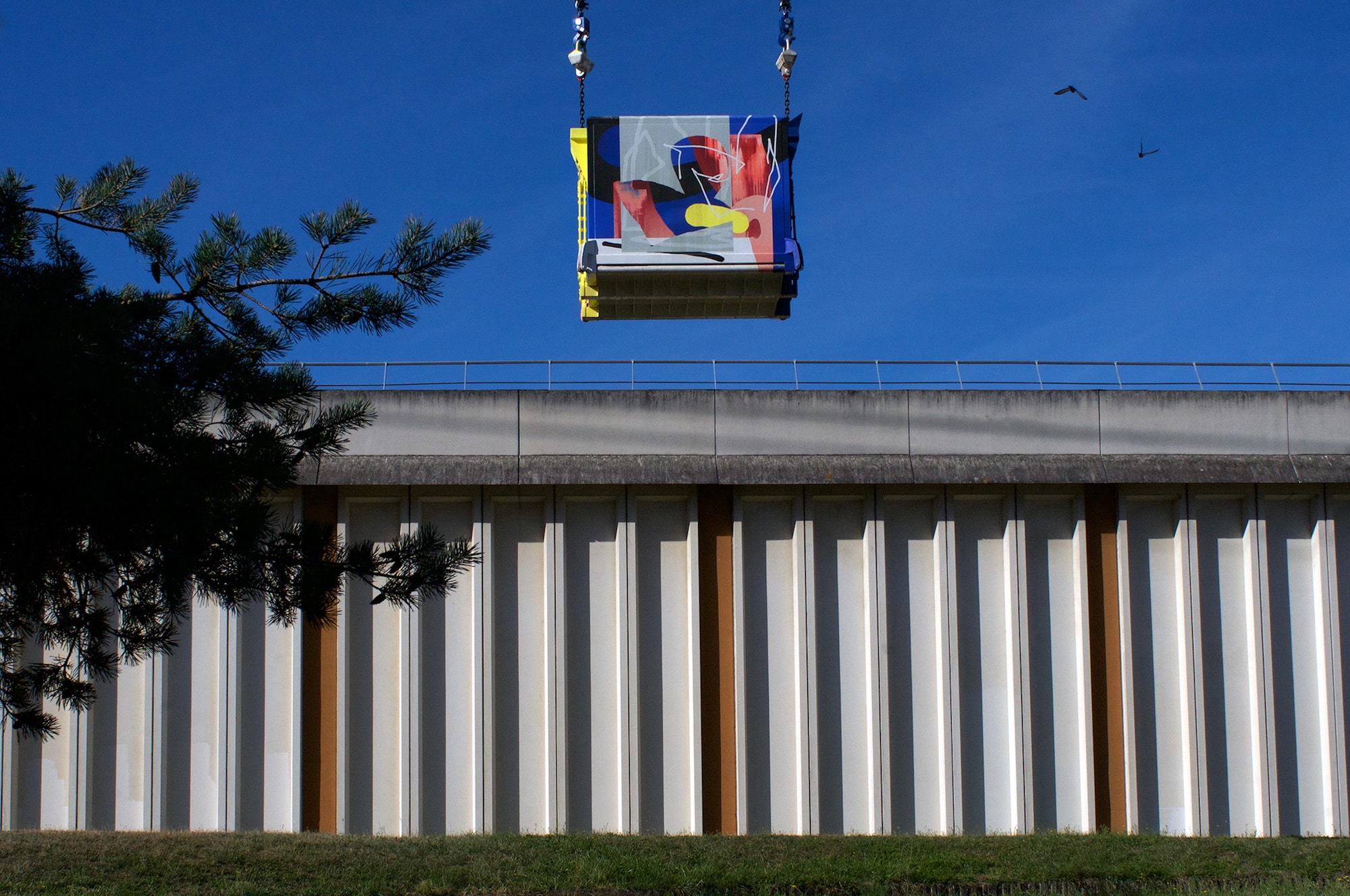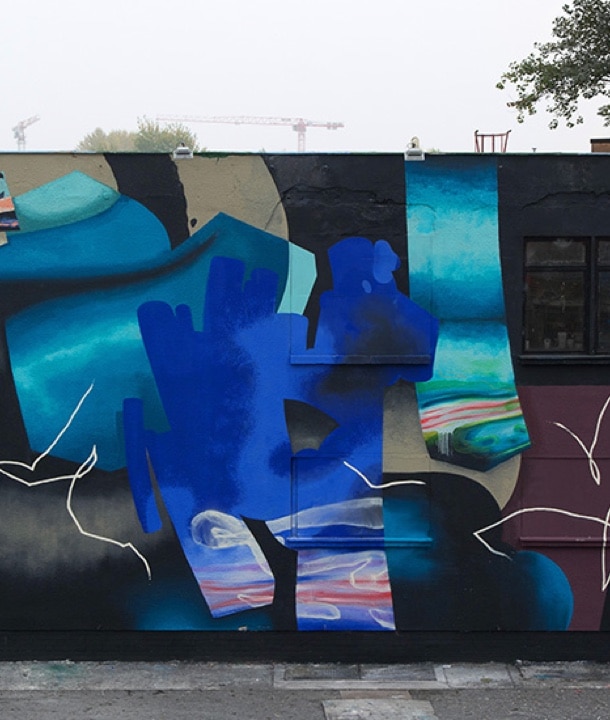 Blo

Photos credits: Cédric Pierre