"Abstract Pattern" - Poter
As part of the Entract' architectural project and the construction of the new Artchipel residence led by real estate developer Pitch Promotion with the City of La Garenne-Colombes, Quai 36 invited French artist Poter to artistically accompany the construction phase.
Reflecting on the project closely intertwined with the Théâtre de La Garenne adjacent to the construction site and its architecture inspired by the emblematic Art Deco Movement, the artist imagined a fresco which vibrant colors and geometry articulated in harmony, offers residents and passers-by the experience of a 100 m² painting which can be read as a stroll through the heart of the city.
"Because of its lengthy format, I designed this fresco like a musical score : it has a linear rhythm, like a red thread, but with a few accidents here and there, a bit like the improvisations that can be found in a jazz score. Everything is sequenced, structured, but at the same time, things are happening, it's dancing within! I really like the imposing and monumental side of this building site façade. I always find it impressive to be in front of an artwork and to be caught up in it." Poter
Accompanied by an assistant, the artist completed the fresco "Abstract Pattern" in only 4 days, using both acrylic paint and aerosol sprays.
The fresco will be visible during the construction period until the end of 2021 at 22 Avenue de Verdun 1916, 92250 La Garenne-Colombes.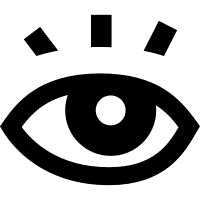 THIS CREATION IS STILL VISIBLE
WHERE IS IT ?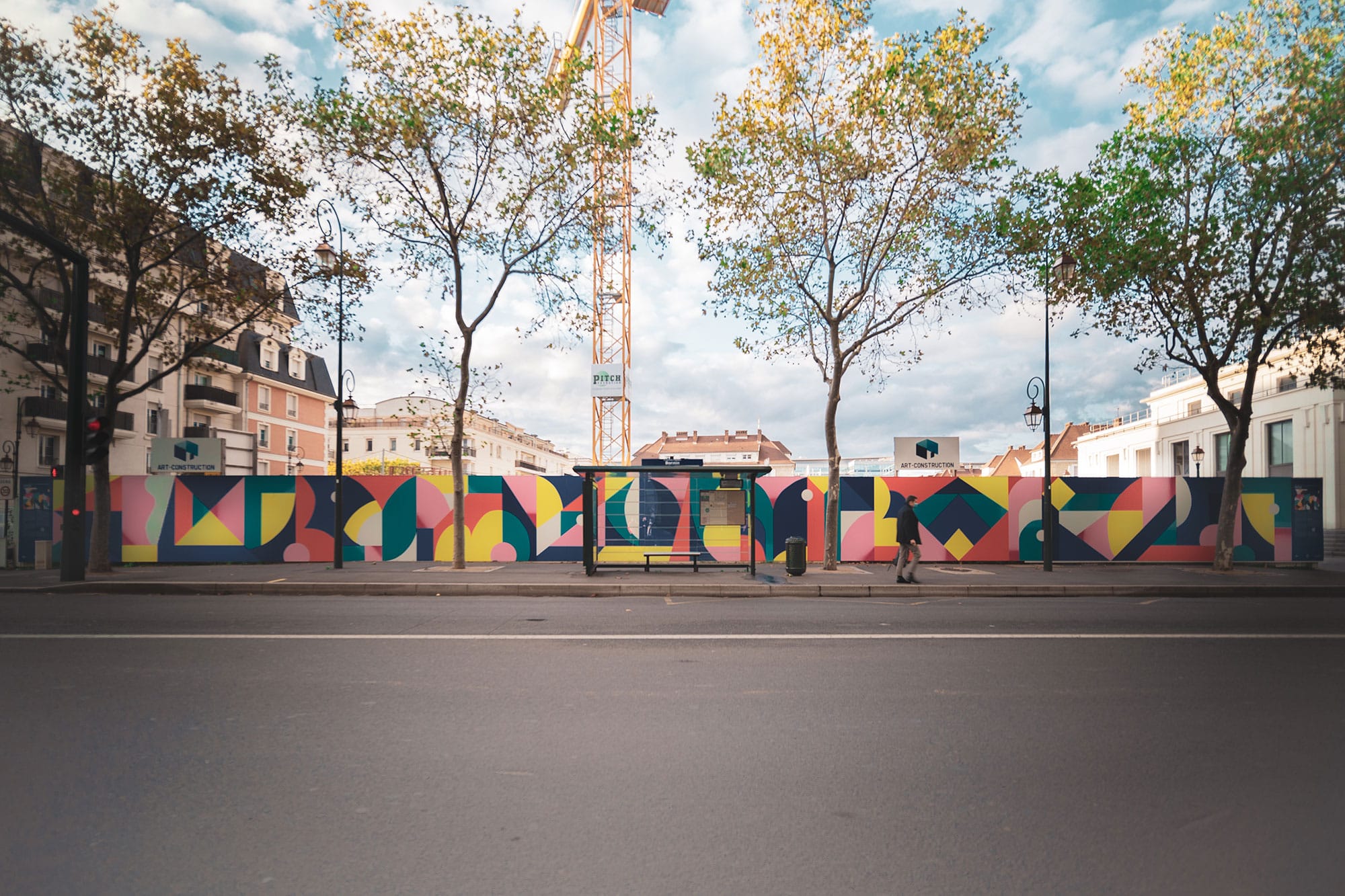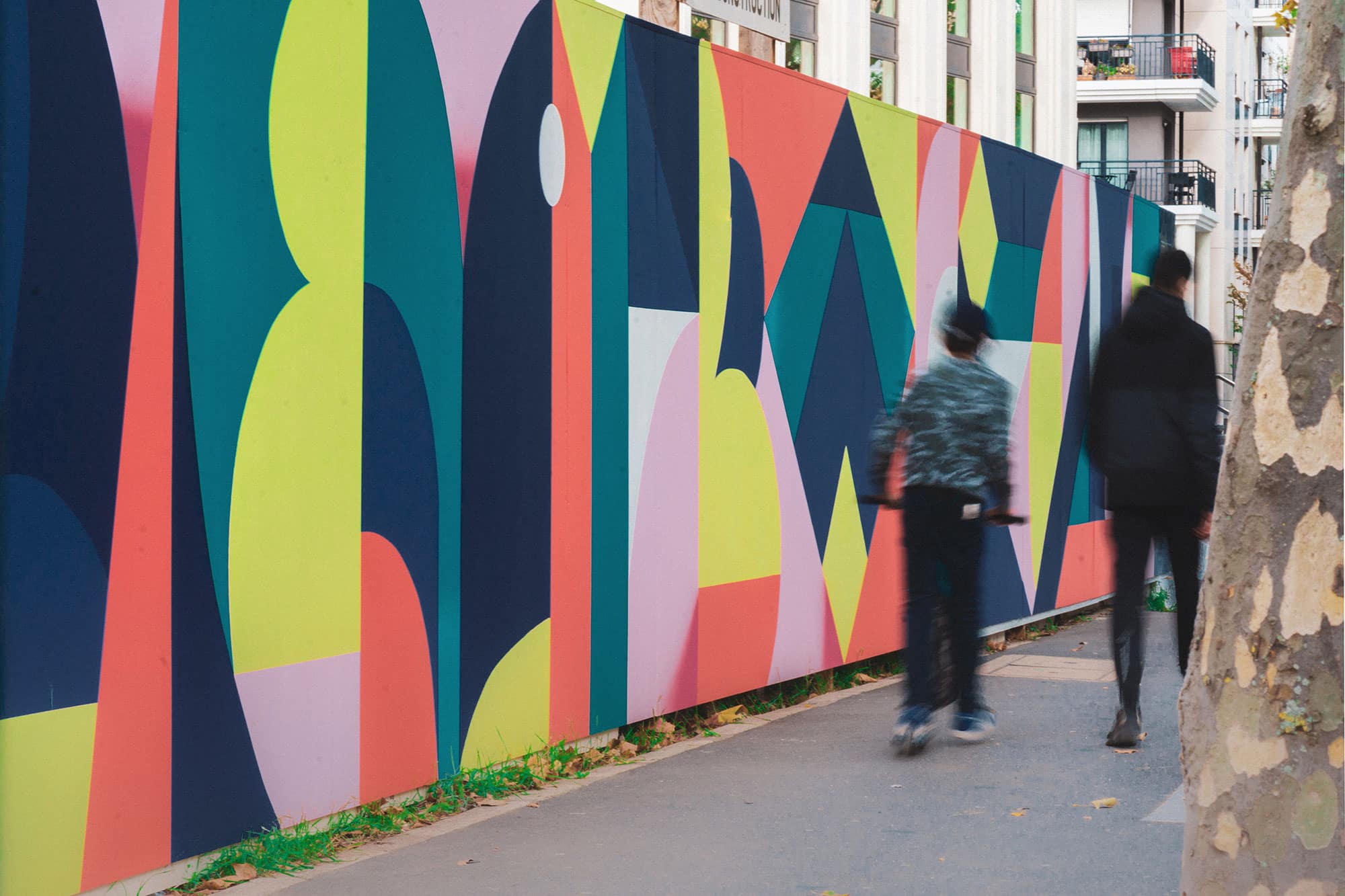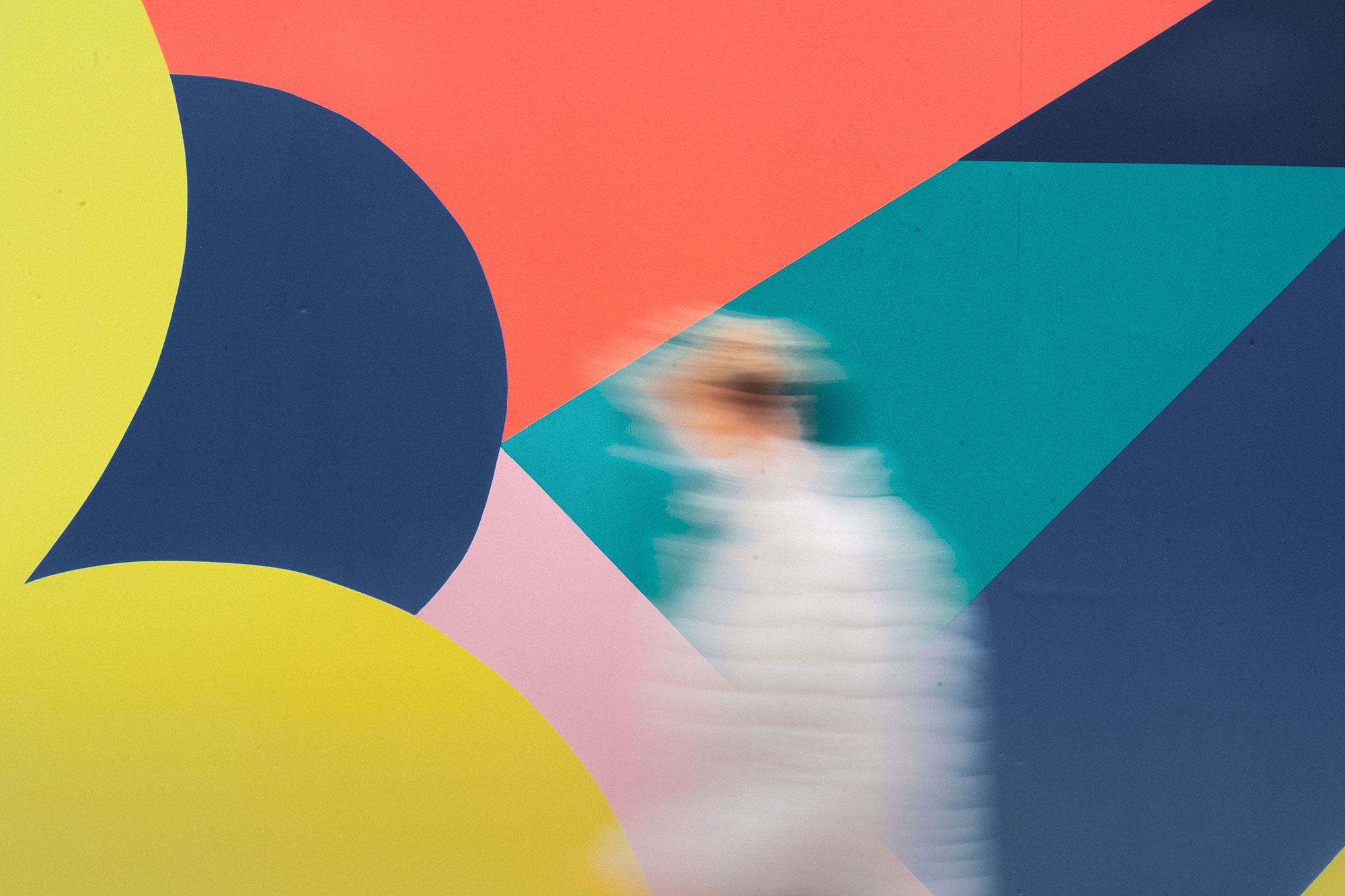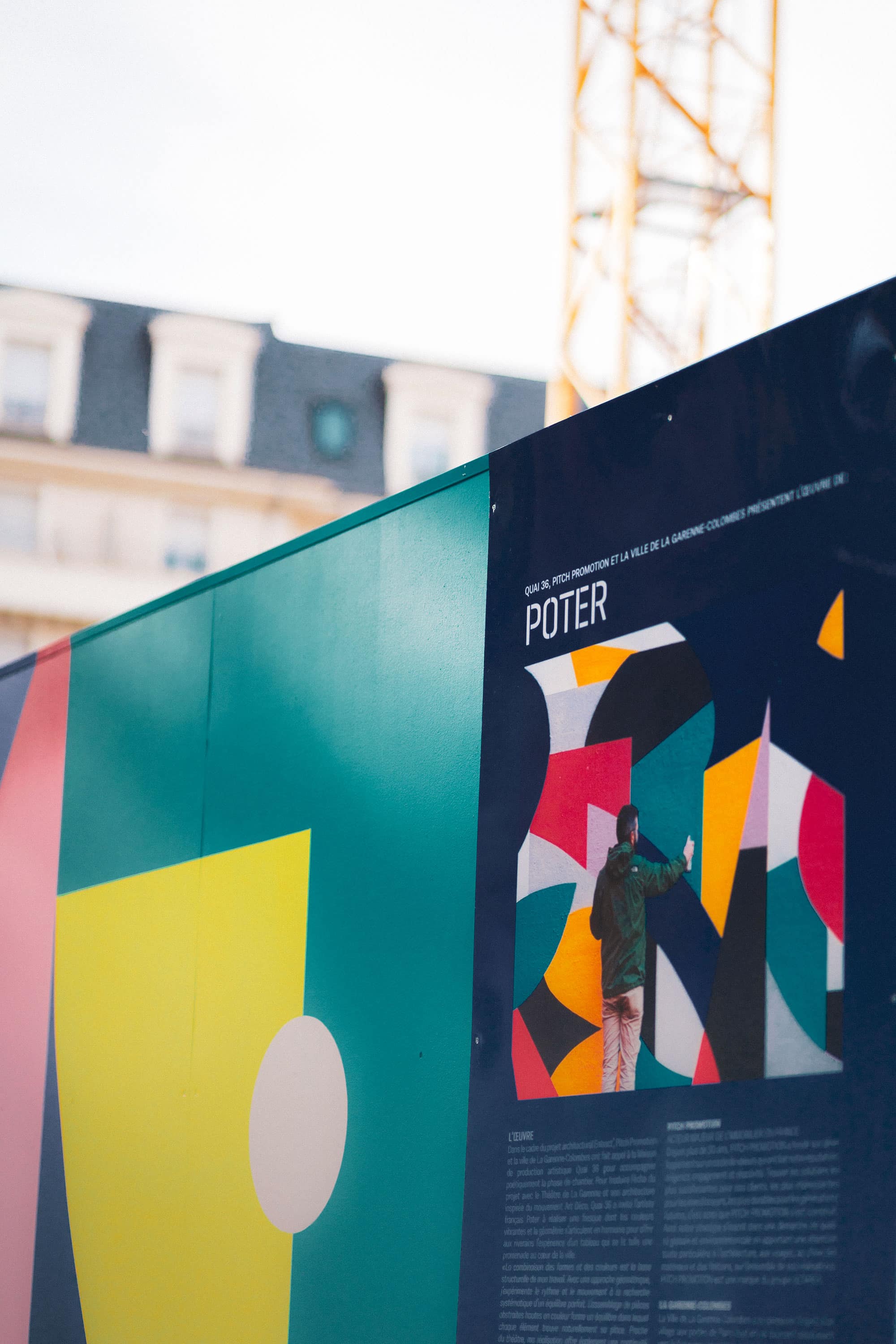 POTER

Photos credits: Mathis Jaulhac & Jonathan Pasi