In December 2017, a new Transilien line linking Gare de Lyon to Montereau was inaugurated. The agency Havas Events reached out to Quai 36 to partner with SNCF Transilien to give new life to the train.
The artists Taroe and Opéra were given artistic freedom and more precisely, entrusted with an emblematic train model, commonly called "Petit Gris" (Little Gray). A pleasant surprise, indeed, for the lucky travelers of the Transilien R line.
The artists also had a chance to individually express themselves, Bebar displaying a piece at the Montereau station and Tetar's fresco displayed in Melun.
The newly revamped Petit Gris adds a dash of color to the otherwise far too often rapid and colorless commutes of large city dwellers.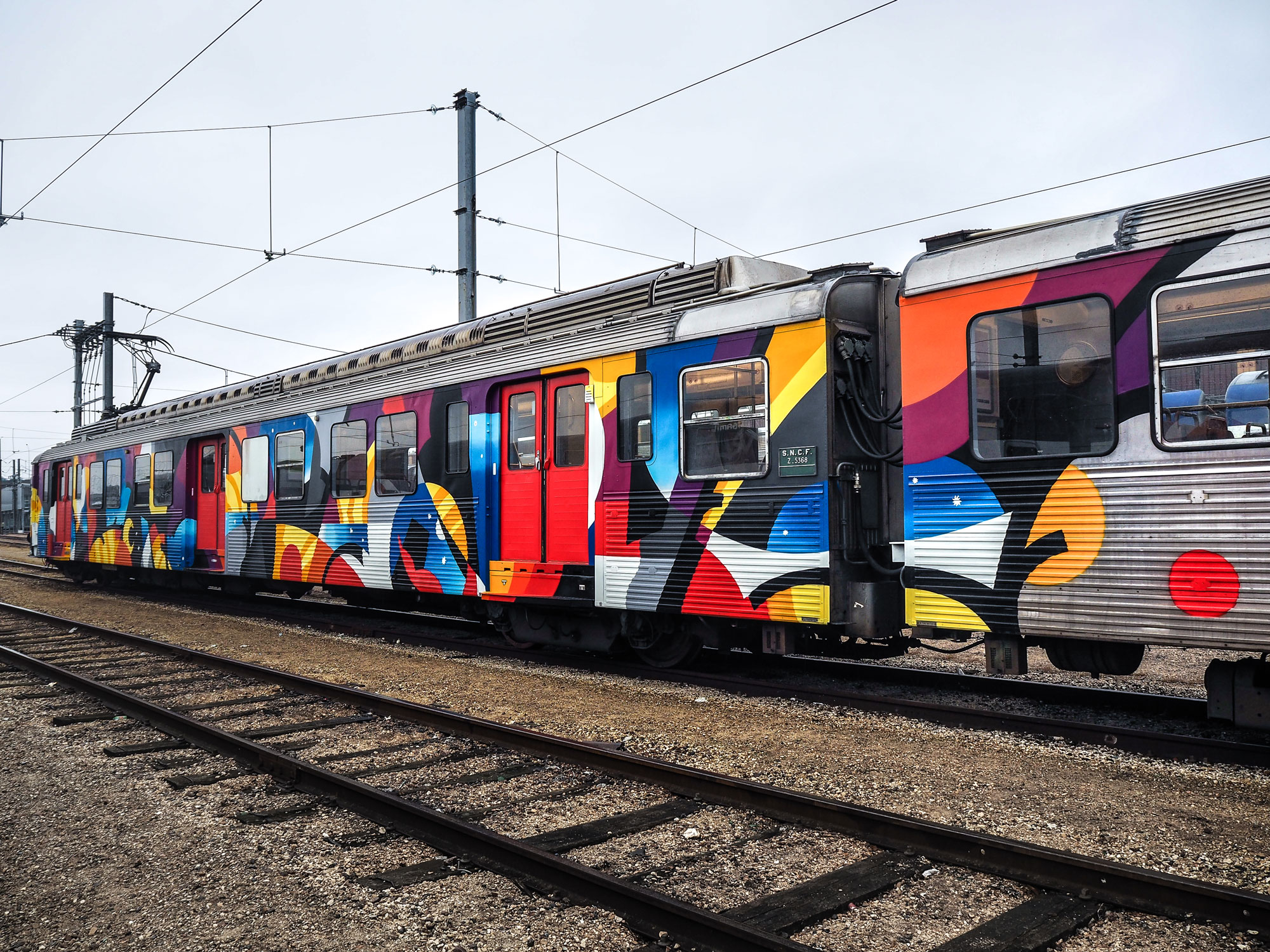 Opéra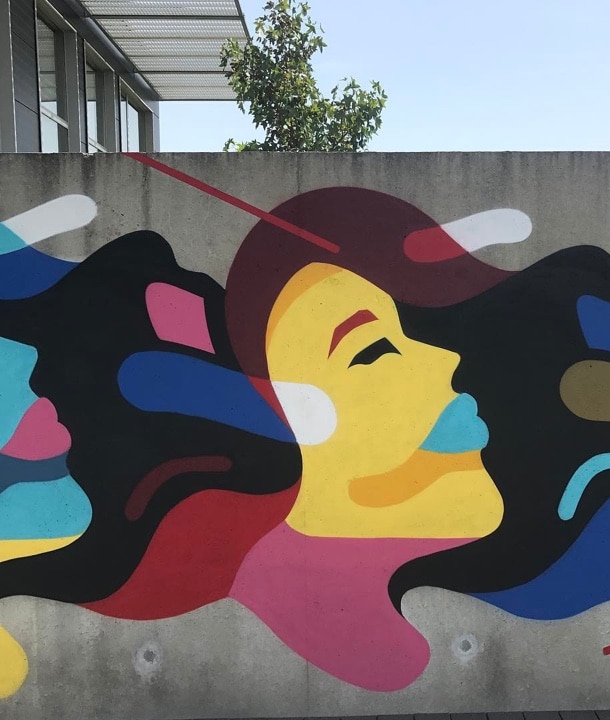 Taroe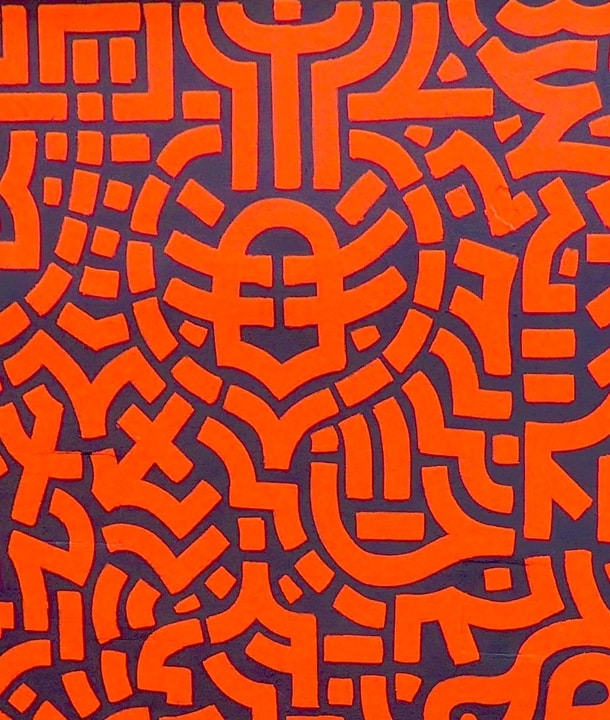 Max Tetar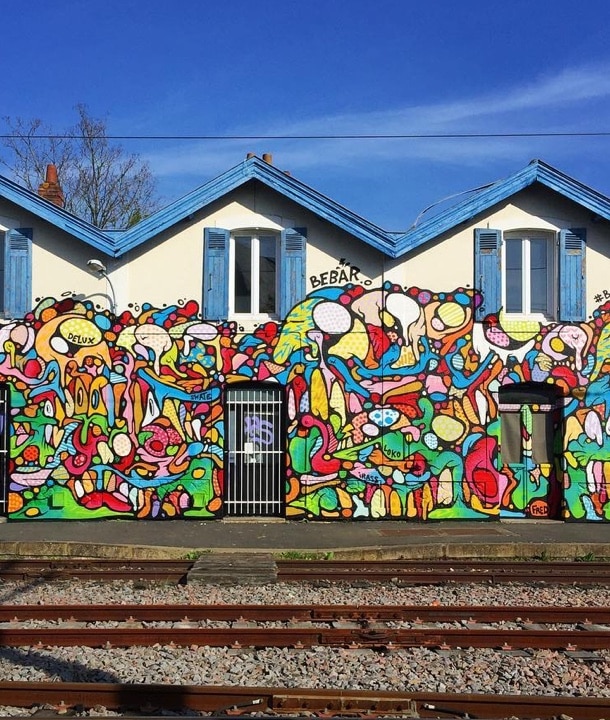 Bebar