« Breathe » - Seth
Leaning on his beige cloth, the child contemplates a springtime and abundant flora. Through this artwork, "Breathe", Seth questions our relationship with Nature, this original myth. The child's presence suggests cultivating an innocent and benevolent look at our nature and the child that slumbers in each of us.
Using both acrylic and spray paint, the artist had realized his monumental fresco in 8 days.
Constructed in the 1960s, the Bernard de Jussieu neighborhood has had its housing estate renovated by a group orchestrated by Eiffage Construction (Ithaques, Vincent Lavergne Architecture & Urbanisme and BETOM Ingénierie), in collaboration with the landlord Versailles Habitat and the city of Versailles. This thermal rehabilitation programme's aim is to improve the daily life of its inhabitants.
Associated with this renovation, Quai 36 signs the artistic direction of project #1096 (in reference to the 1096 housings). Ten French and international mural artists invest the facade of a building, i.e. ten monumental frescoes each measuring about 200 m² revealed to the eyes of the residents over a period of one year.
Paying tribute to French botanist Bernard de Jussieu, the artists Aryz (Spain), Eron (Italy), Jade Rivera (Peru), Mantra (France), Mona Caron (Switzerland), Saddo (Romania), Sainer (Poland), Seth (France), Telmo Miel (Netherlands), and Waone (Ukraine) have been questioned about the relationship between humans and nature.
In order to visit the Bernard de Jussieu district, take the Transilien L, direction of "Versailles Rive Droite" from Paris St-Lazare station and stop at "Gare de Montreuil".
By car, take the A13 highway then the D182 departmental road, direction "Avenue des Etats Unis" in Versailles. The addresses of all the frescoes are available in the photo gallery below and in our dedicated Qlub 36 article.
More information on project #1096: https://projet1096.squarespace.com/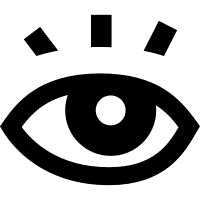 THIS CREATION IS STILL VISIBLE
WHERE IS IT ?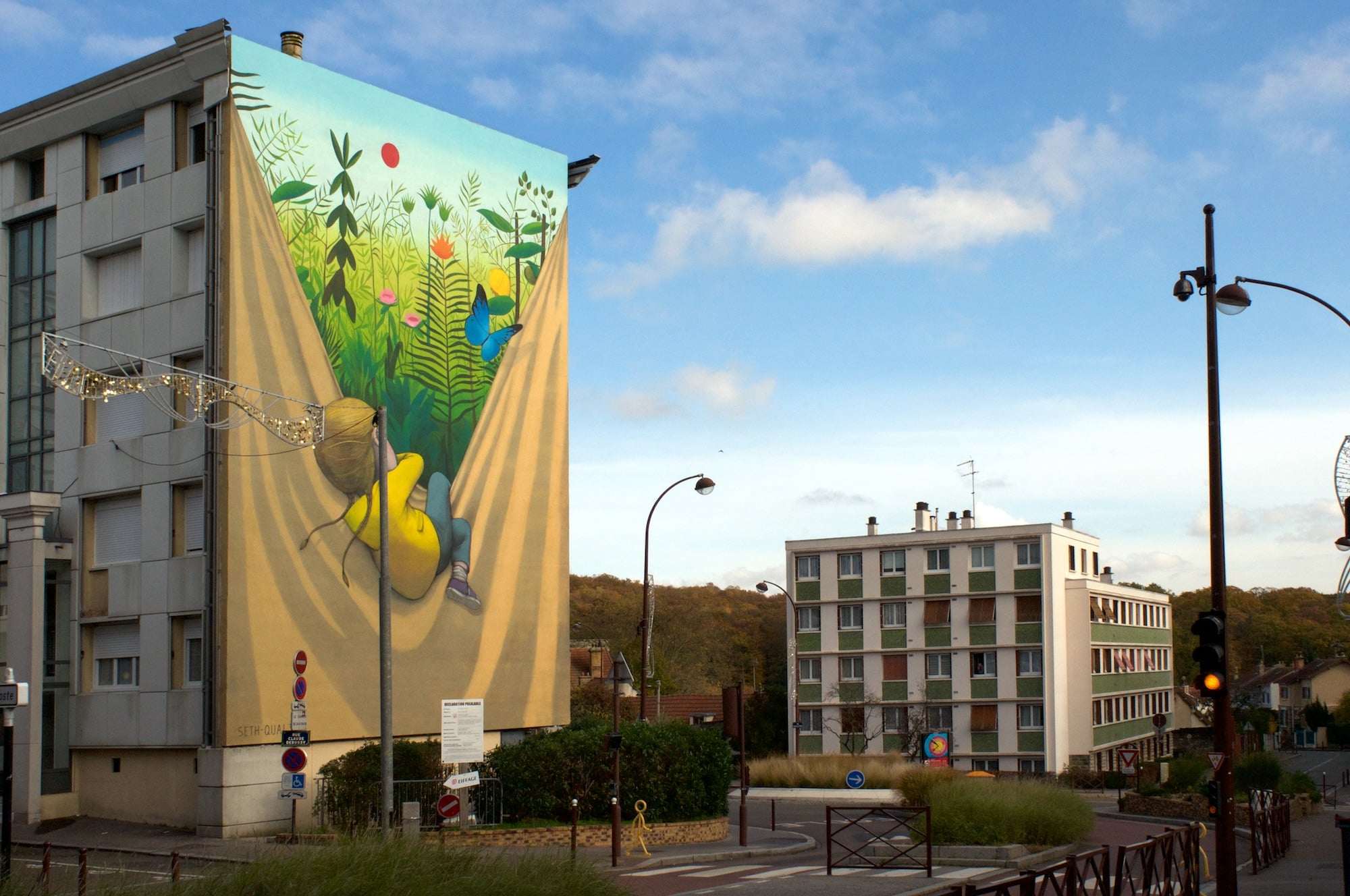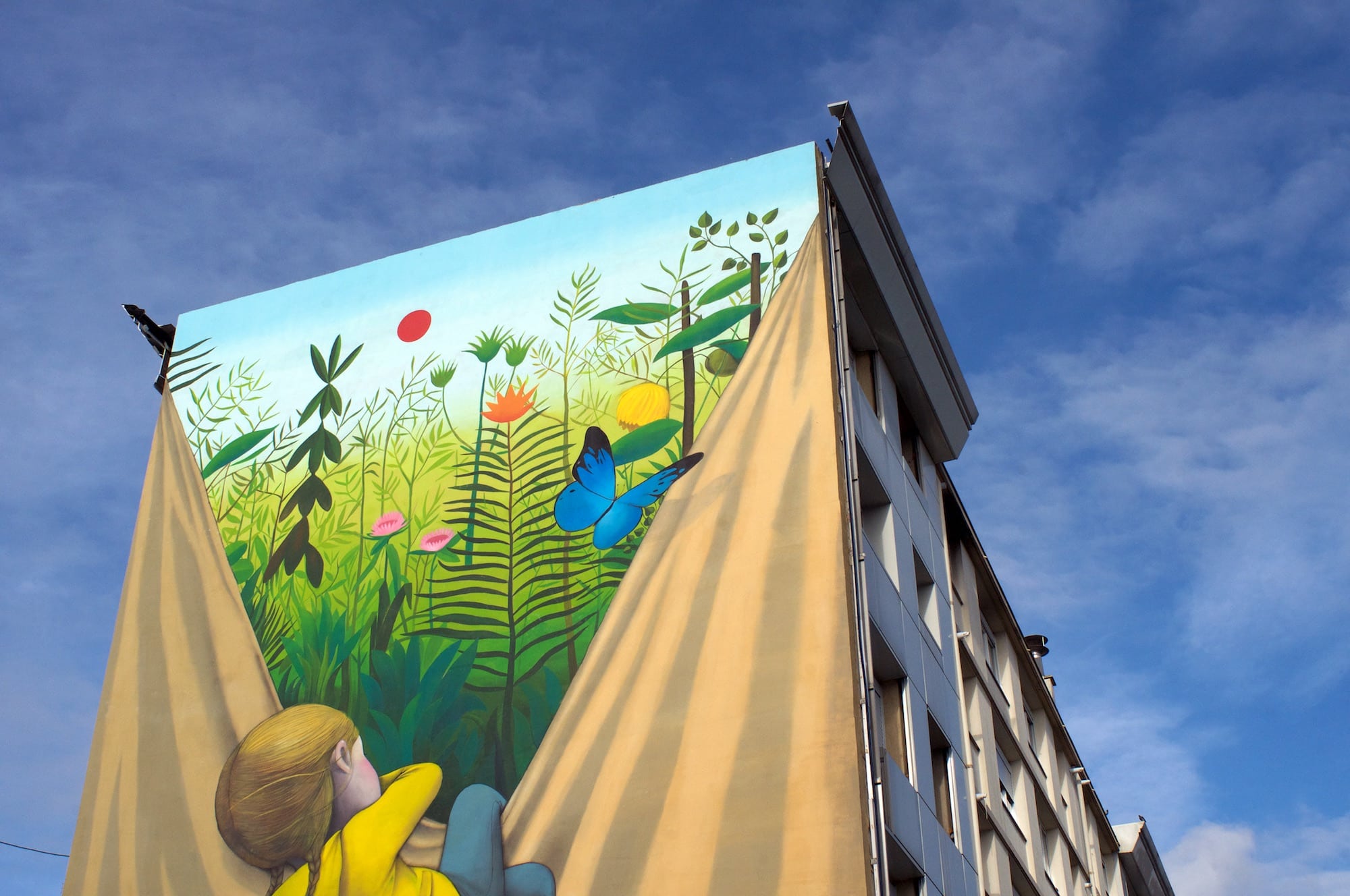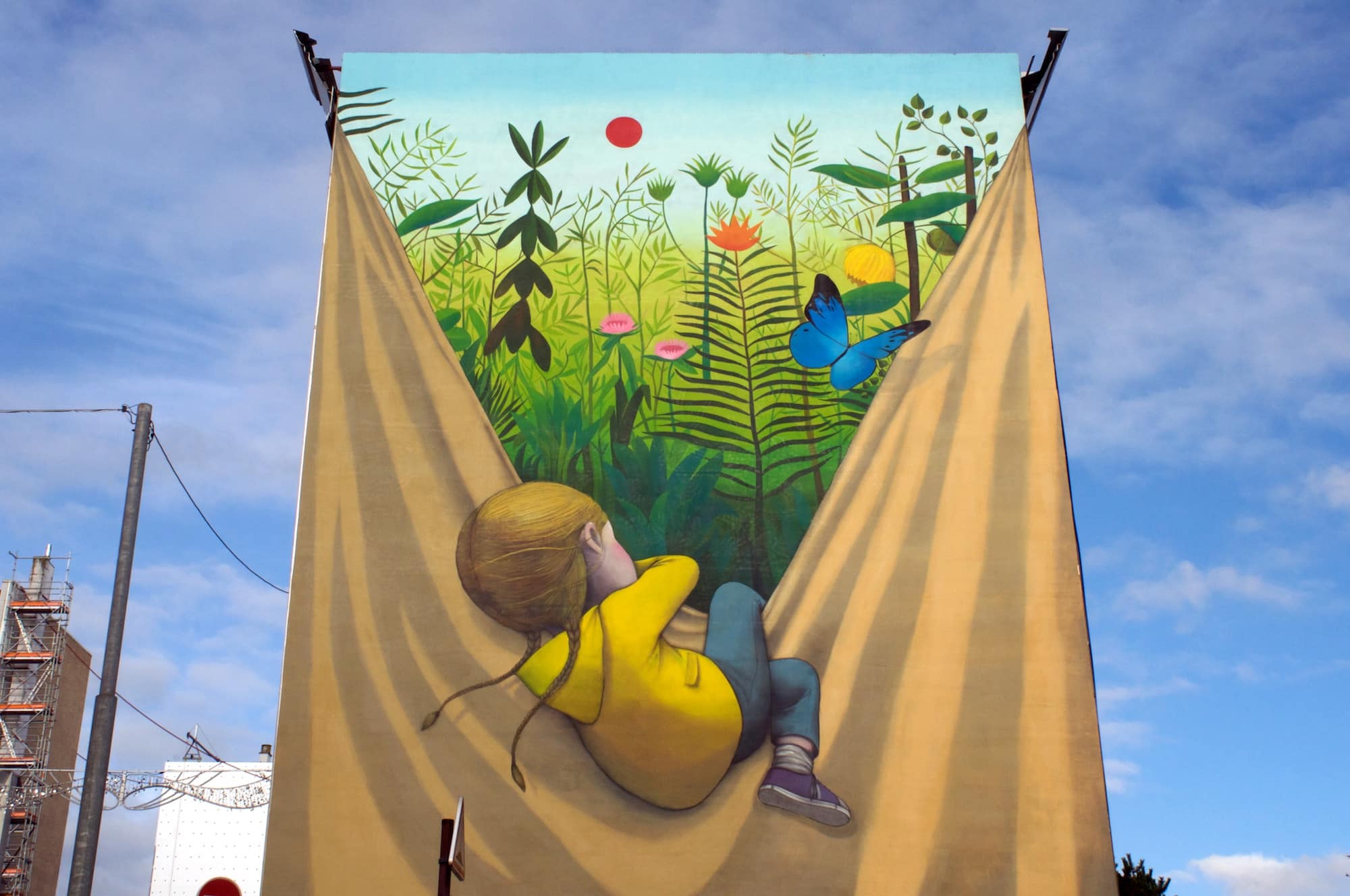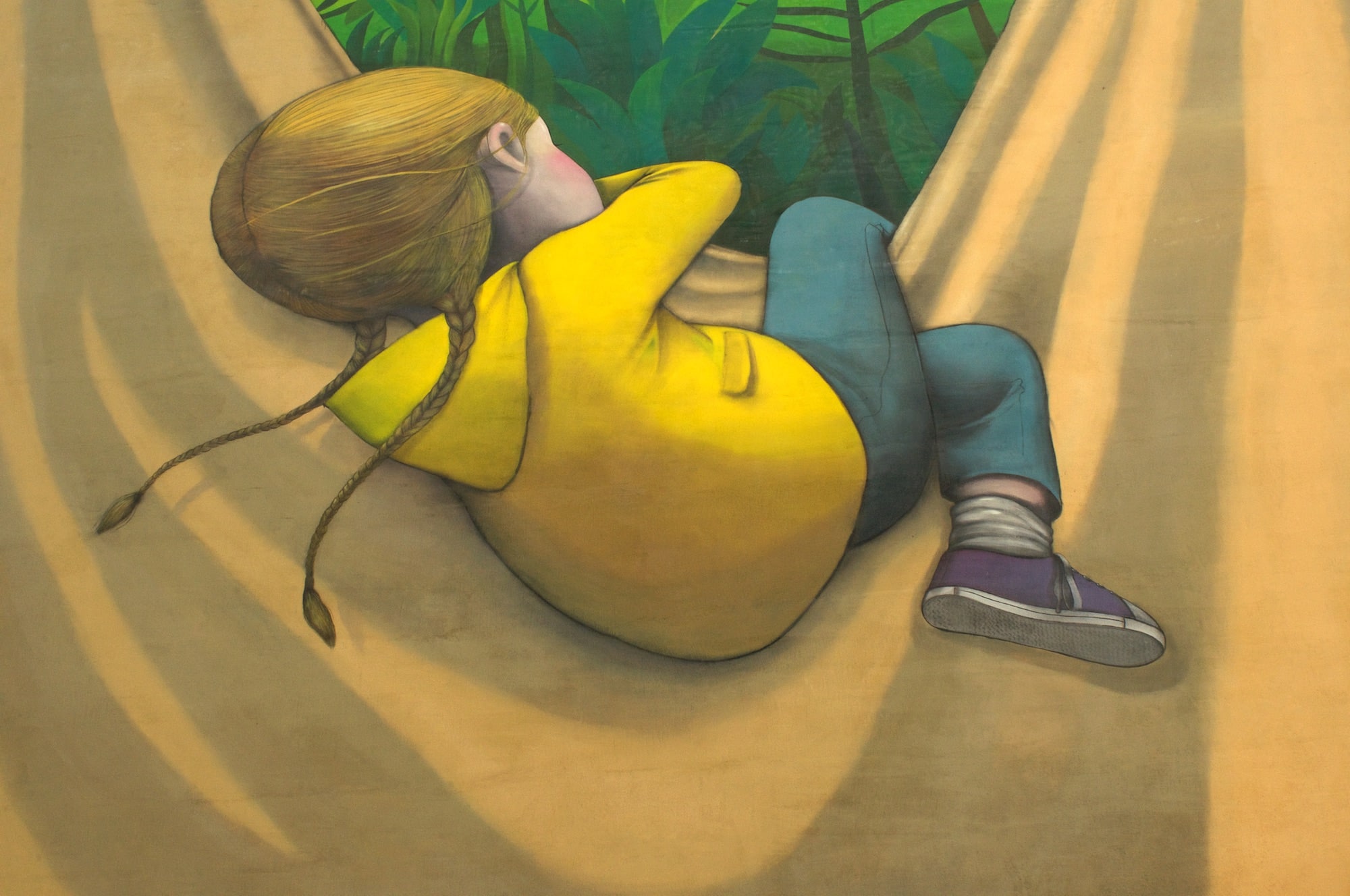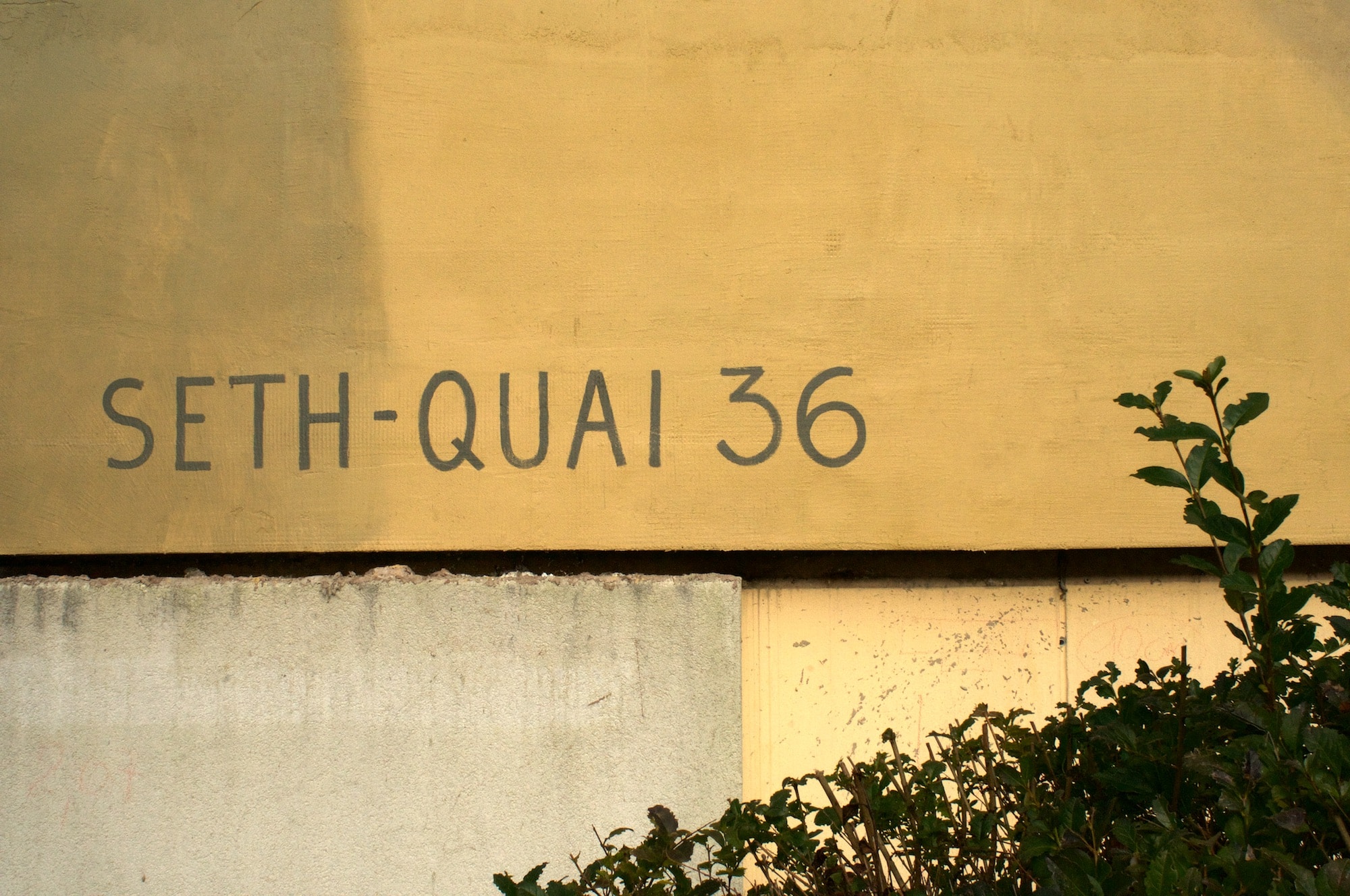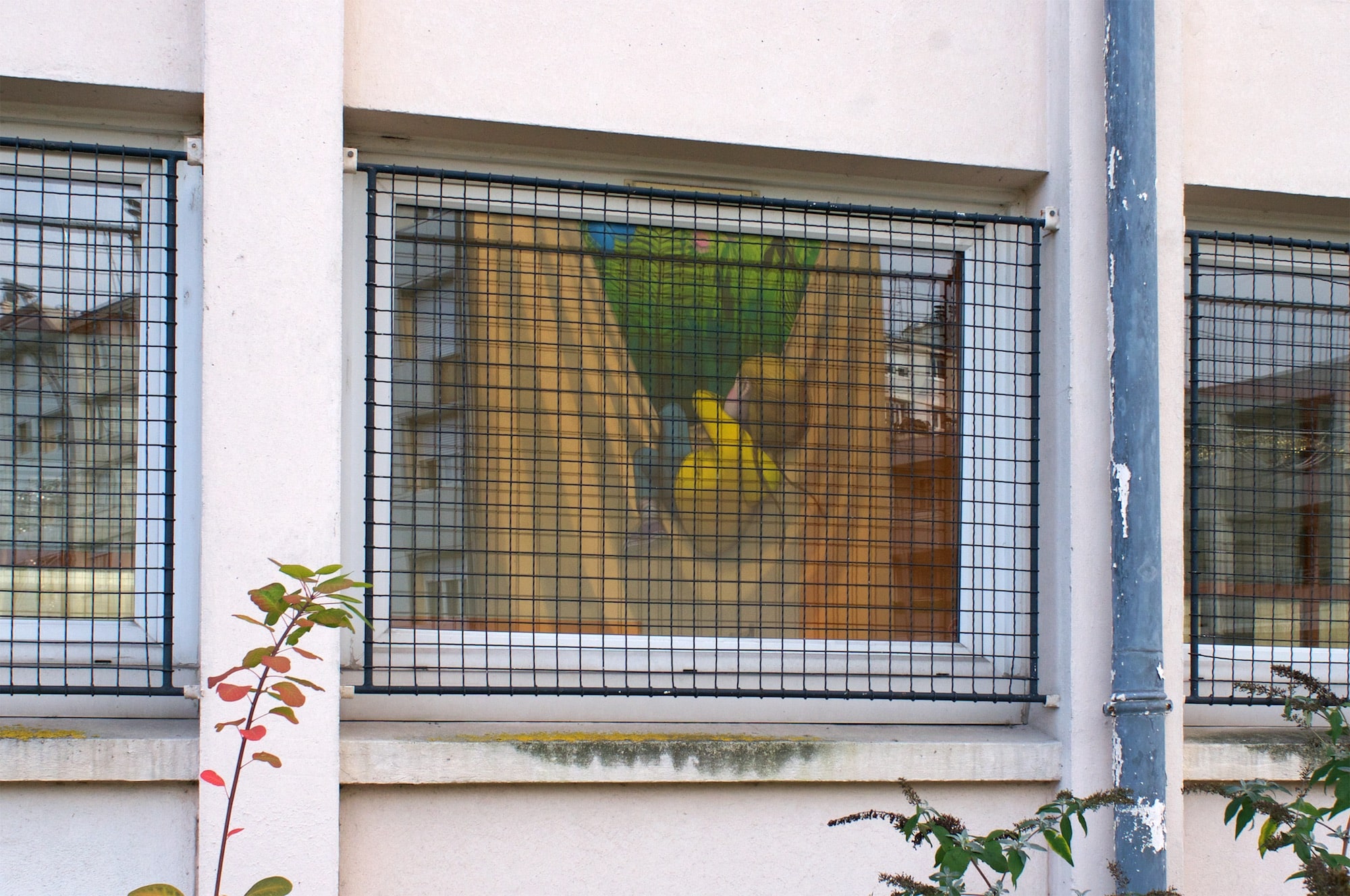 SETH

Photos credits: Cédric Pierre