"Martine in the Forest" - Telmo Miel
Telmo Miel's artwork "Martine in the forest" pays homage to nature and the relationship we have with it on a daily basis. The title refers to the famous collection of children's literature Martine, and is also a symbolic nod to the inhabitants of the neighbourhood who themselves named the young girl from the fresco of this first name that has become cult.
The Bernard de Jussieu district, which emerged from the ground in the 1960s, has had its housing estate renovated by a group orchestrated by Eiffage Construction (Ithaques, Vincent Lavergne Architecture & Urbanisme and BETOM Ingénierie), in collaboration with the landlord Versailles Habitat and the city of Versailles. The aim of the thermal rehabilitation programme is to improve the daily life of the inhabitants.
Quai 36 is associated with this rehabilitation and signs the artistic direction of project #1096 (in reference to the 1096 rehabilitated dwellings). Nine French and international mural artists invest the facade of a building, i.e. nine 150 m² monumental frescoes that are revealed to the eyes of the residents over a period of one year.
In homage to the French botanist Bernard de Jussieu, the artists Aryz (Spain), Eron (Italy), Jade Rivera (Peru), Mona Caron (Switzerland), Pastel (Argentina), Sainer (Poland), Seth (France), Telmo Miel (Netherlands), and Waone (Ukraine) are questioned about the relationship between humans and nature.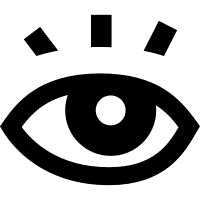 THIS CREATION IS STILL VISIBLE
WHERE IS IT ?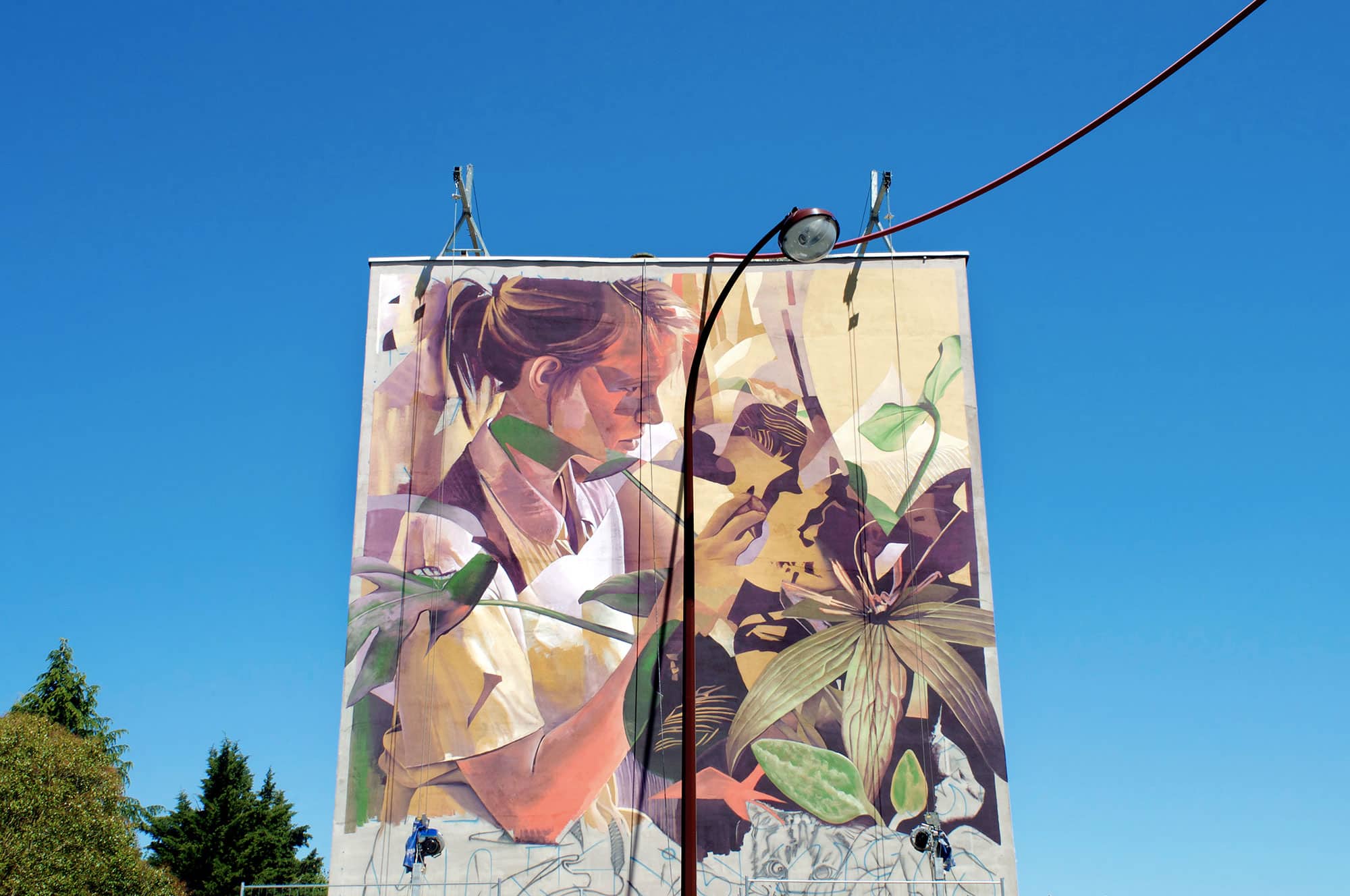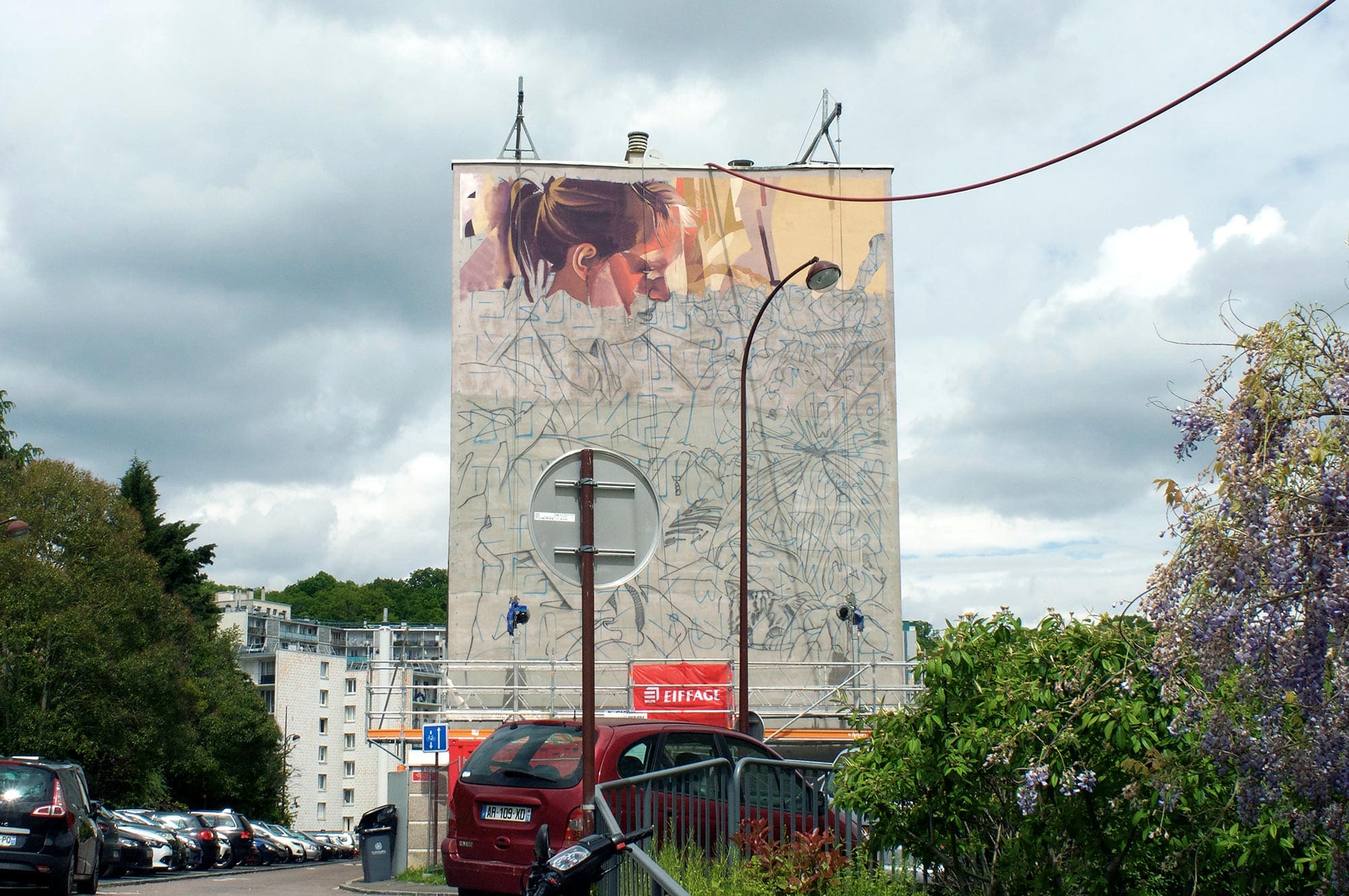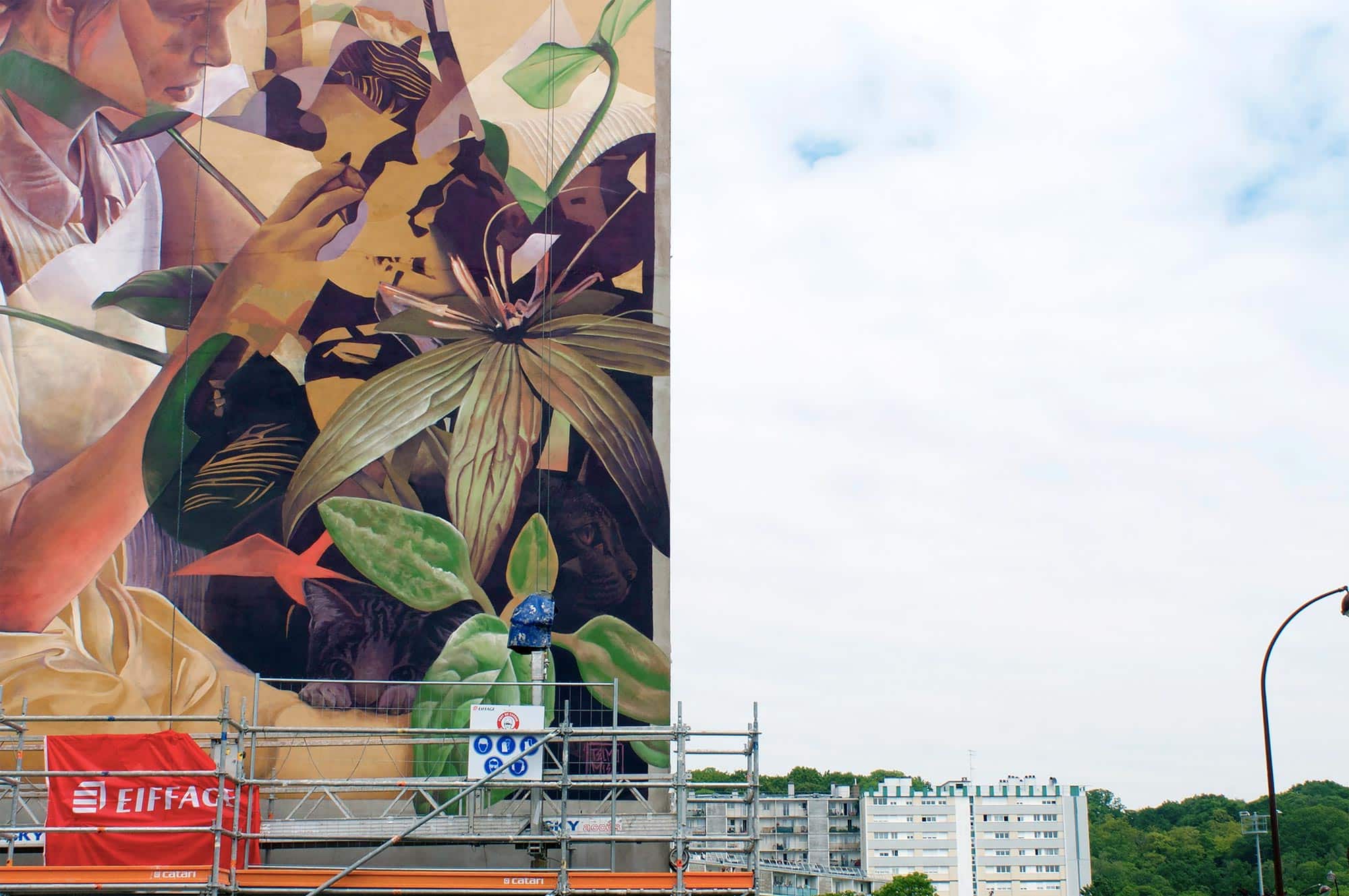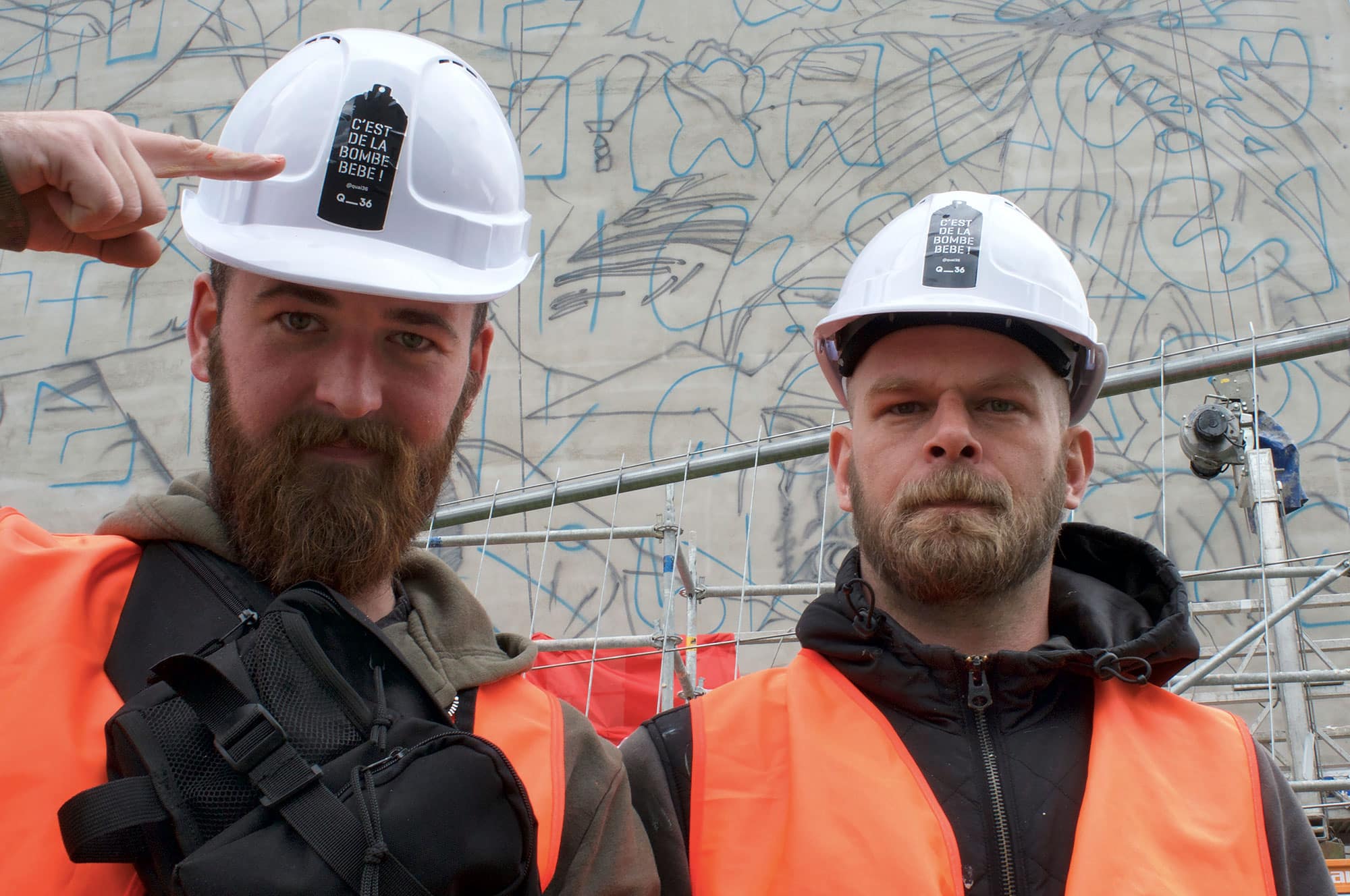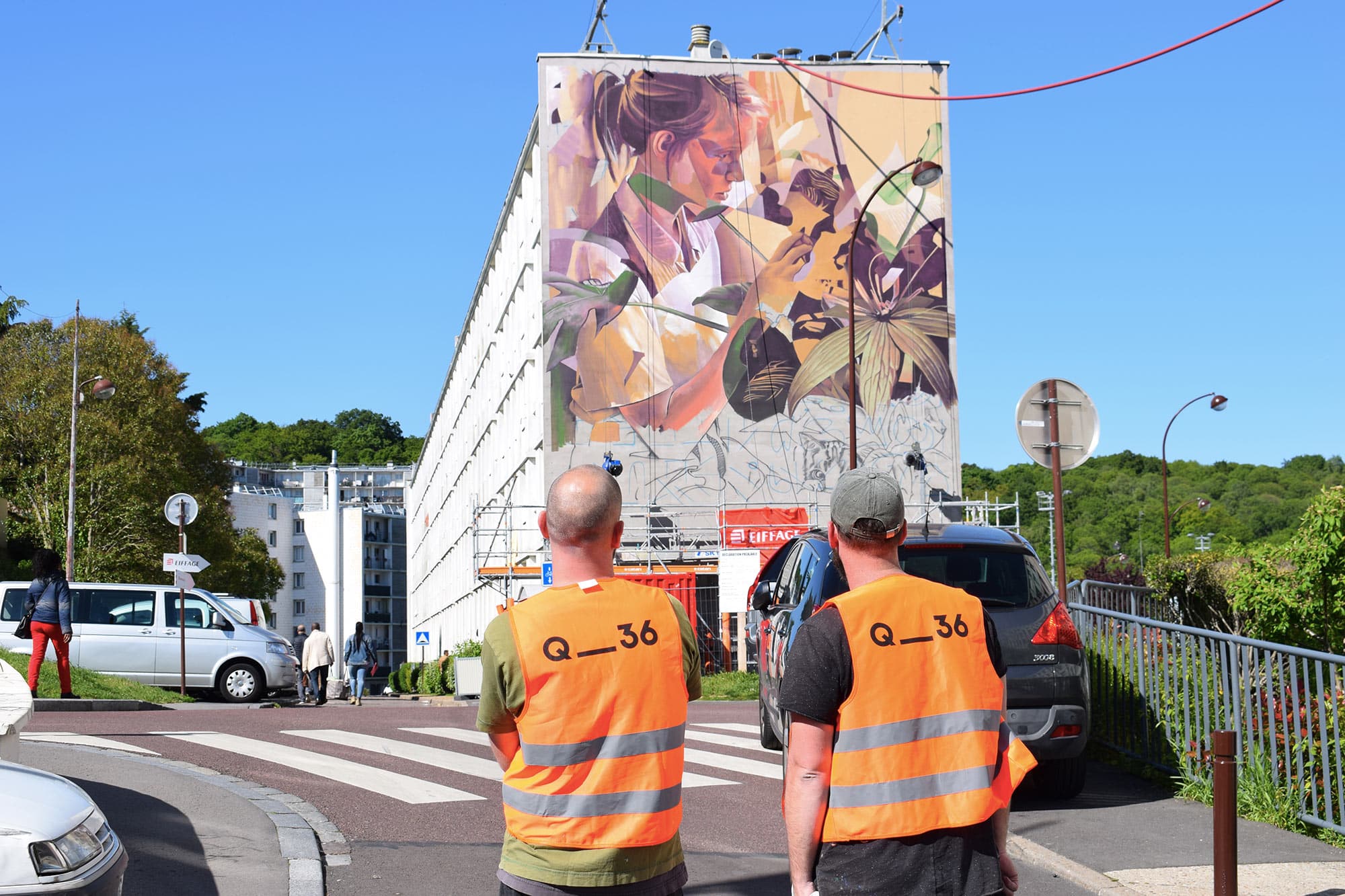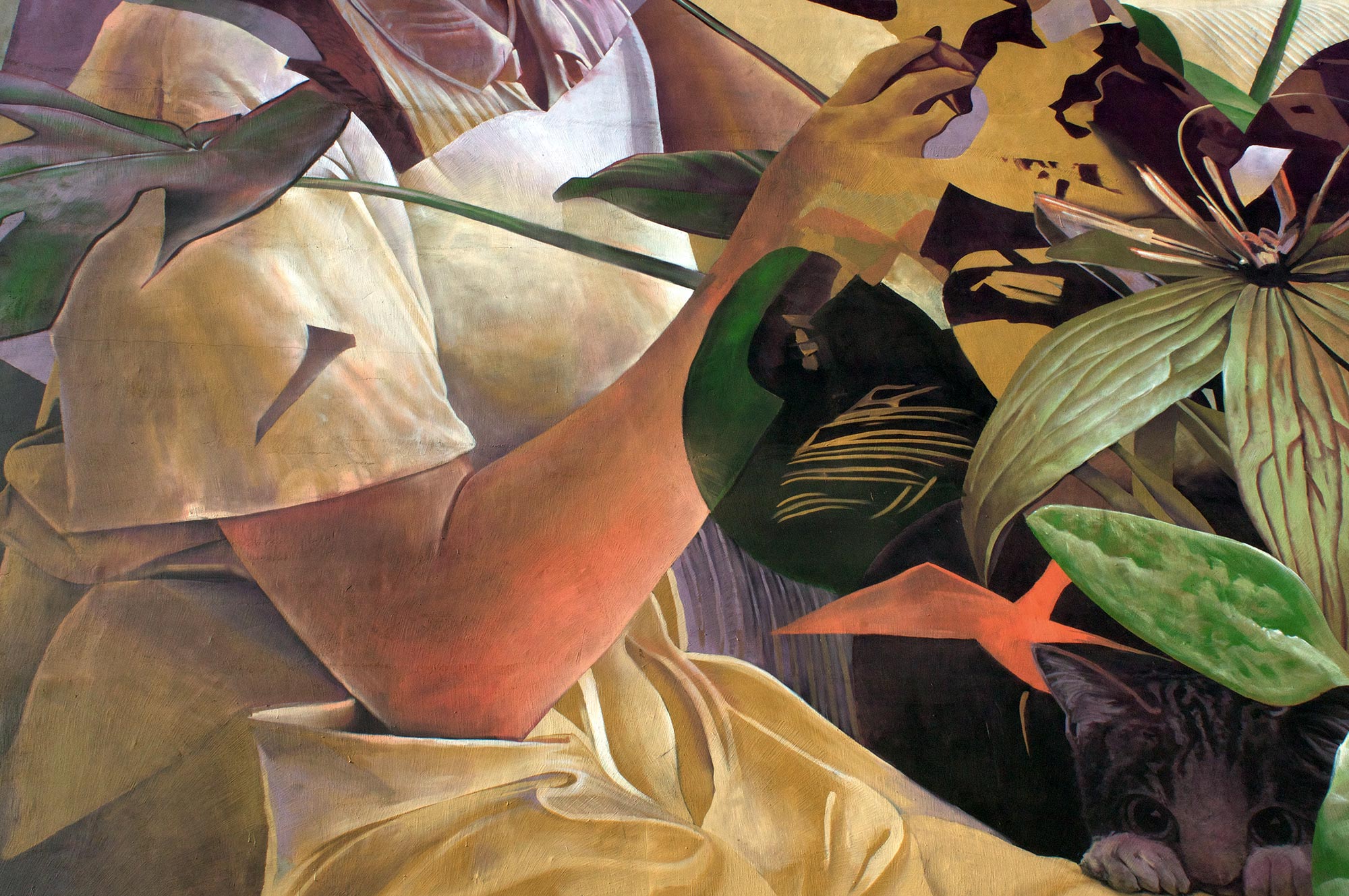 Photos credits: Cédric Pierre