With "Ontogenesis", Levalet proposes a triptych on the theme of travel and invites the spectator to escape with a monumental artwork that can be read almost like a comic book. The artist worked beforehand in his studio in Reims to produce his drawings in Indian ink and then his collages, before they were installed in the train station.
Since 2016, the artist Levalet has been working at Gare Saint-Lazare in Paris, an ongoing collaboration between SNCF Gares & Connexions and Quai 36 to re-ench the daily experience of passengers and station staff.
Levalet's work is above all a work of drawing and installation that features characters drawn in Indian ink. In a game of semantic and visual dialogue with the present environment, the characters interact with the architecture and street furniture with humour.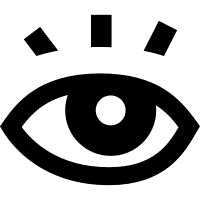 THIS CREATION IS STILL VISIBLE
WHERE IS IT ?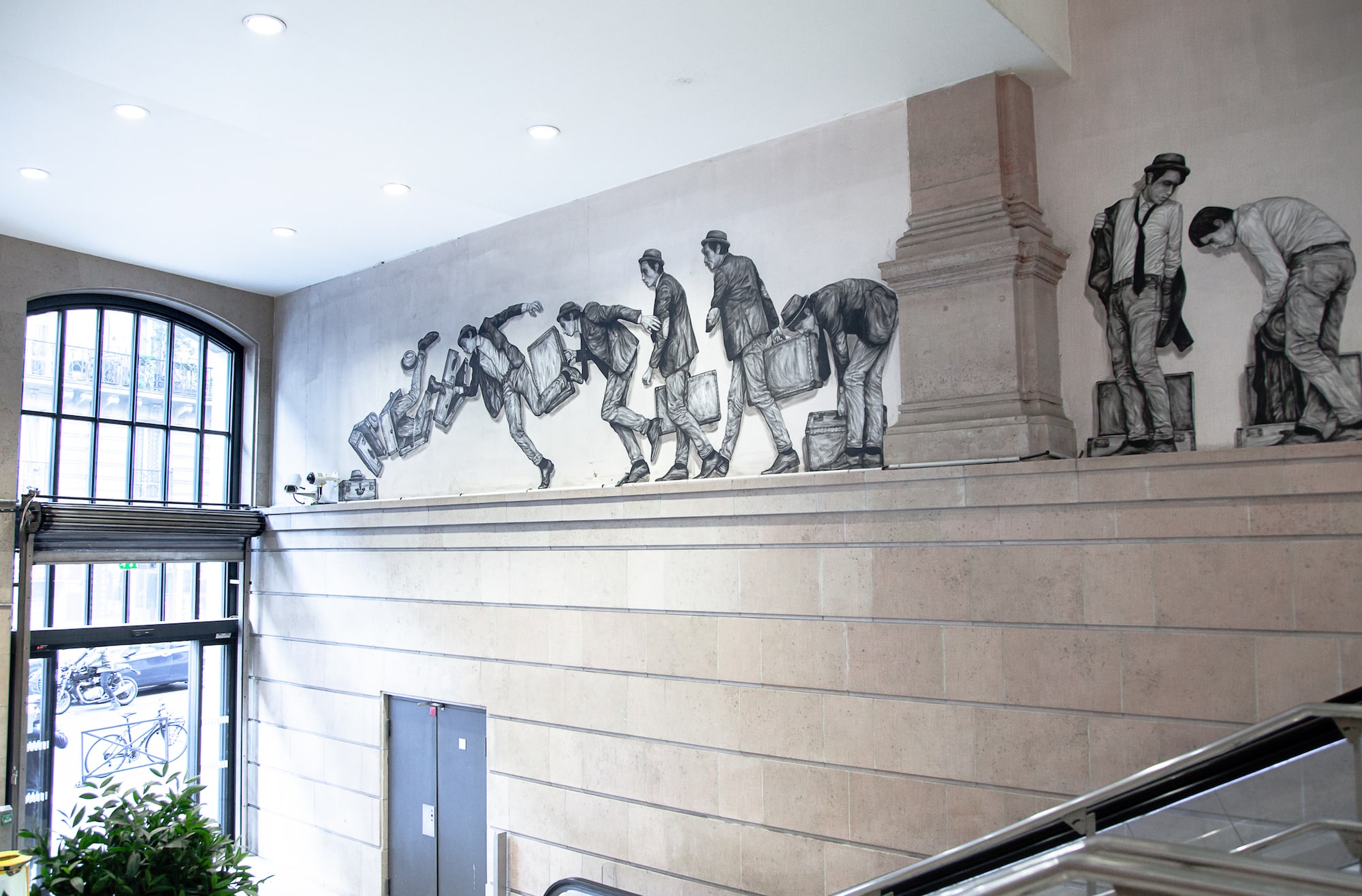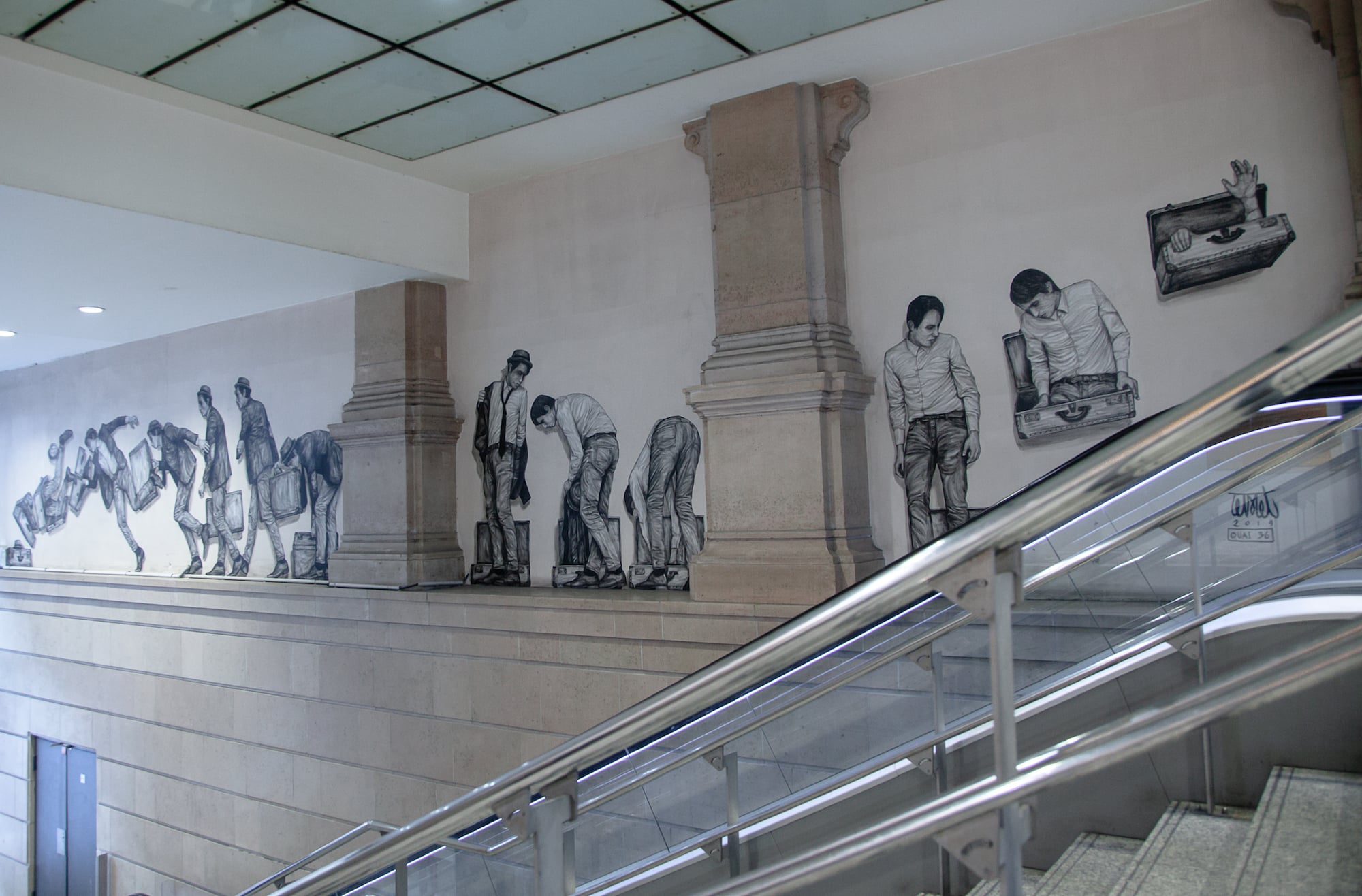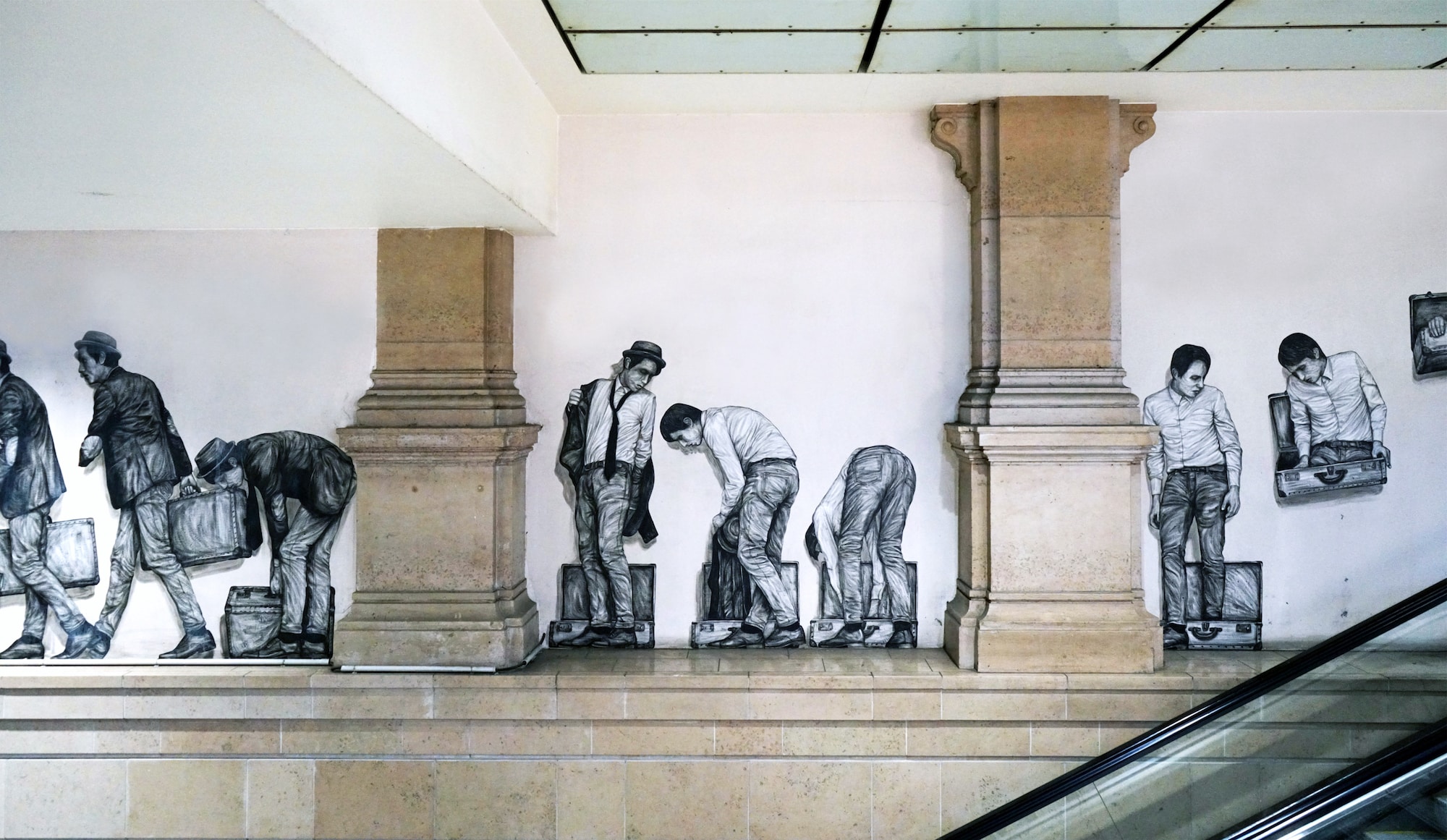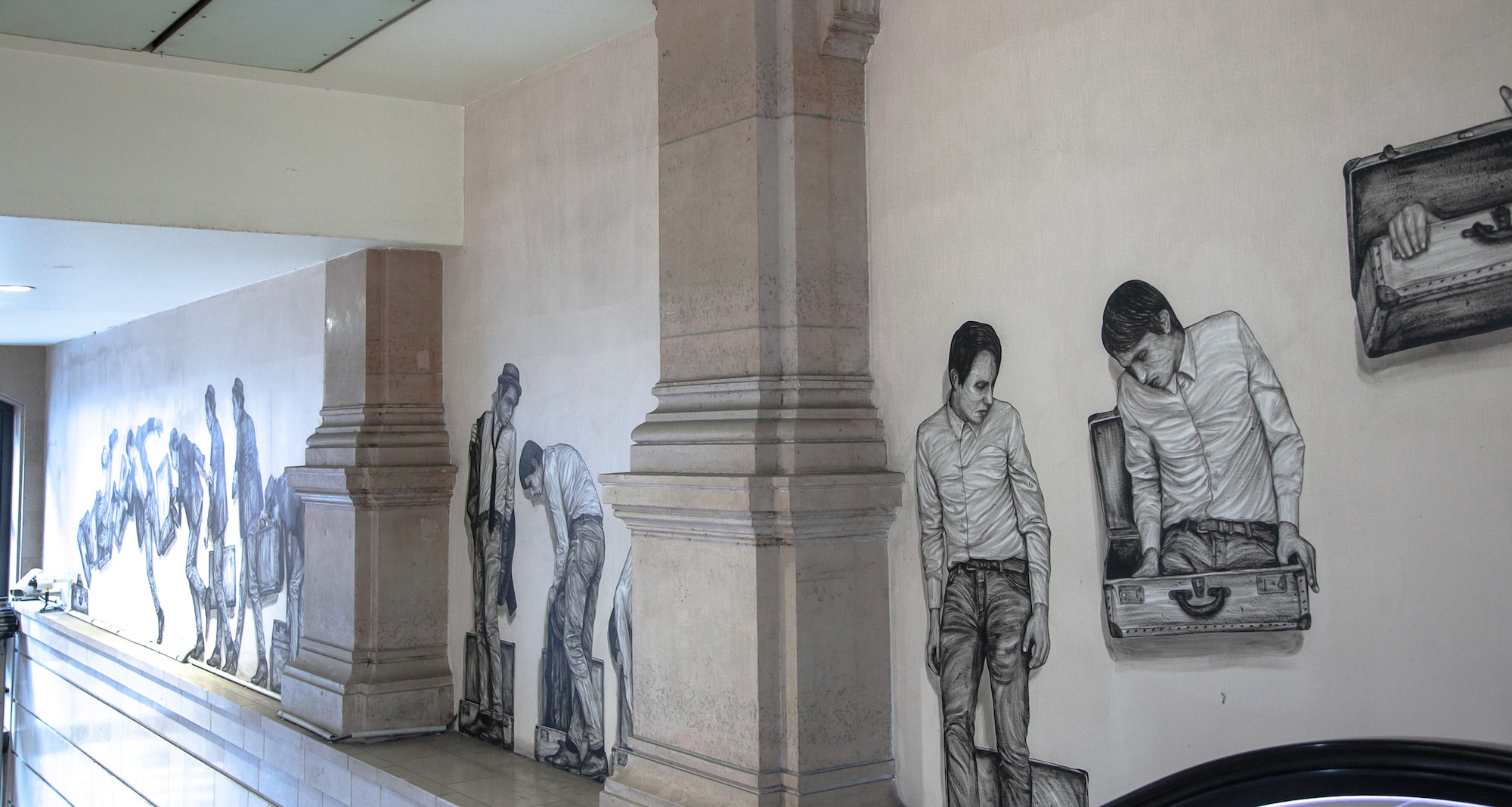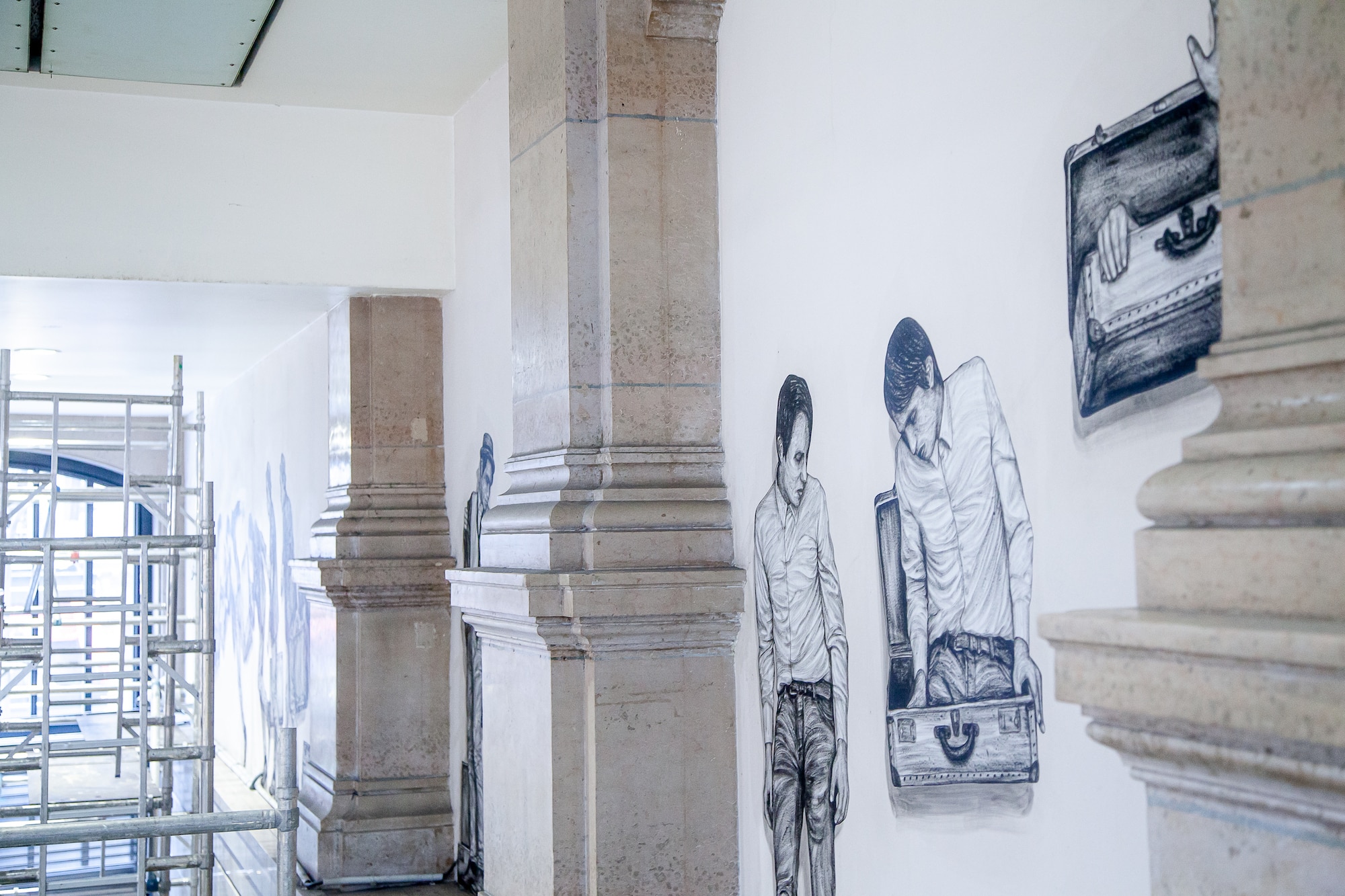 Photos credits: Bonnie Lisbon - Levalet