"History of plants" - Mona Caron
In response to the Bernard de Jussieu neighborhood and its history, Swiss artist Mona Caron drew inspiration from the book's cover "Histoire des plantes qui naissent aux environs de Paris avec leur usage dans la médecine" whose second edition published in 1725 was expanded by the famous botanist Bernard de Jussieu who gives his name to the Versailles neighborhood.
Through her fresco "History of Plants", the artist famous for her frescoes in which she uses plants as a metaphor for human condition as well as to convey an inclusive message, depicts the manuscript of Bernard de Jussieu embellished with three international plants, each recognized for their medicinal properties, the artist pays tribute to the neighborhood's inhabitants. Orchid, aloe and thistle bloom before their eyes, taking roots in the continents represented at the bottom of the fresco, the origin of everything, in homage to the diversity of the inhabitants and passers-by's origins as well as to the current society in which all intermingle to form a multicultural society, becoming even richer thanks to these crossings: the artist thus questions the passer-by about the history of those who are born in the surroundings of Paris.
The artist and ecology activist had realized this vibrant colors fresco in 22 days, using only earthly pigments in her paint.
Associated with this renovation, Quai 36 signs the artistic direction of project #1096 (in reference to the 1096 housings). Ten French and international mural artists invest the facade of a building, i.e. ten 150 m² monumental frescoes revealed to the eyes of the residents over a period of one year.
Paying tribute to French botanist Bernard de Jussieu, the artists Aryz (Spain), Eron (Italy), Jade Rivera (Peru), Mantra (France), Mona Caron (Switzerland), Saddo (Romania), Sainer (Poland), Seth (France), Telmo Miel (Netherlands), and Waone (Ukraine) have been questioned about the relationship between humans and nature.
In order to visit the Bernard de Jussieu district, take the Transilien L, direction of "Versailles Rive Droite" from Paris St-Lazare station and stop at "Gare de Montreuil".
By car, take the A13 highway then the D182 departmental road, direction "Avenue des Etats Unis" in Versailles. The addresses of all the frescoes are available in the photo gallery below and in our dedicated Qlub 36 article.
More information on project #1096: https://projet1096.squarespace.com/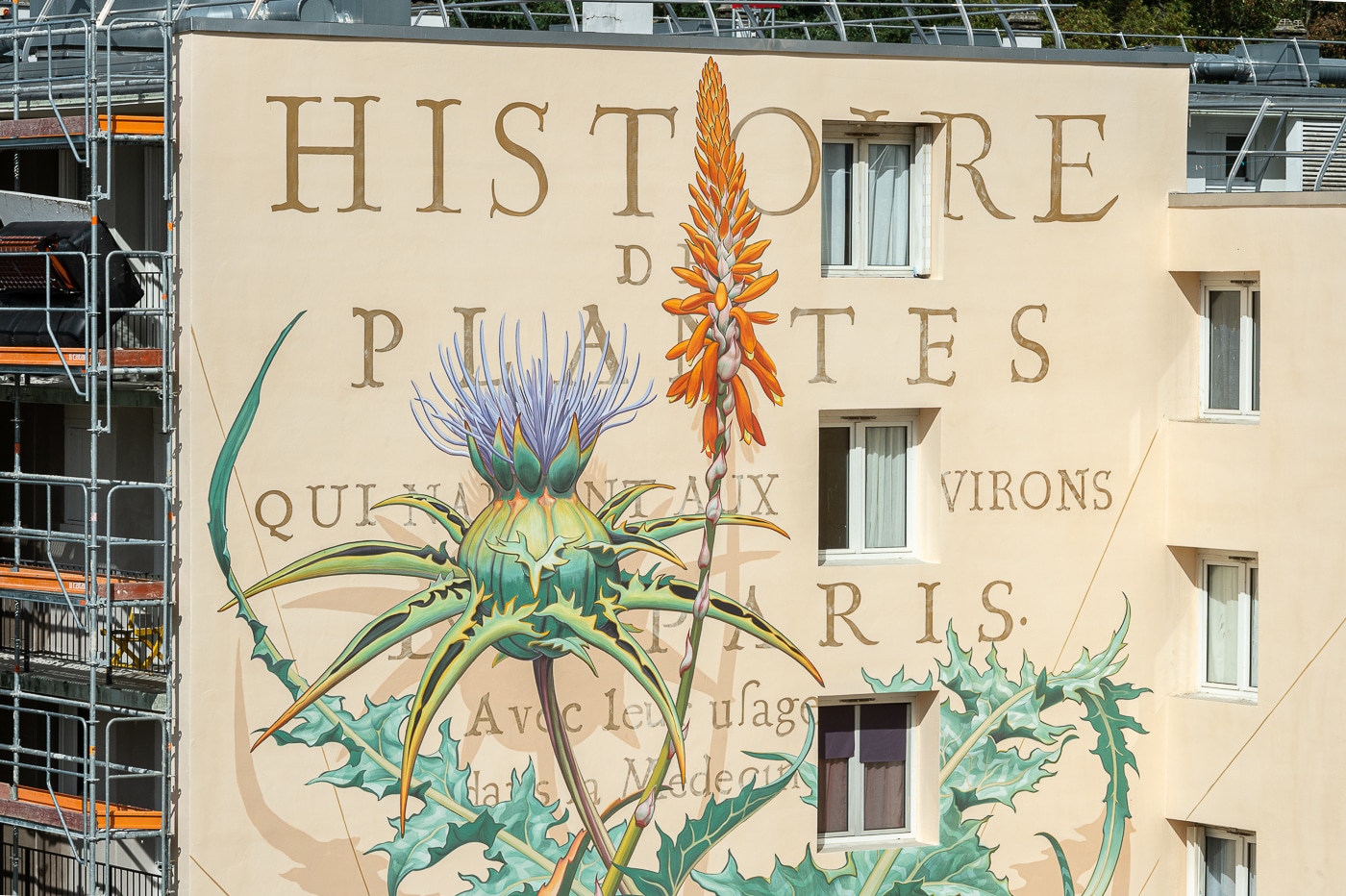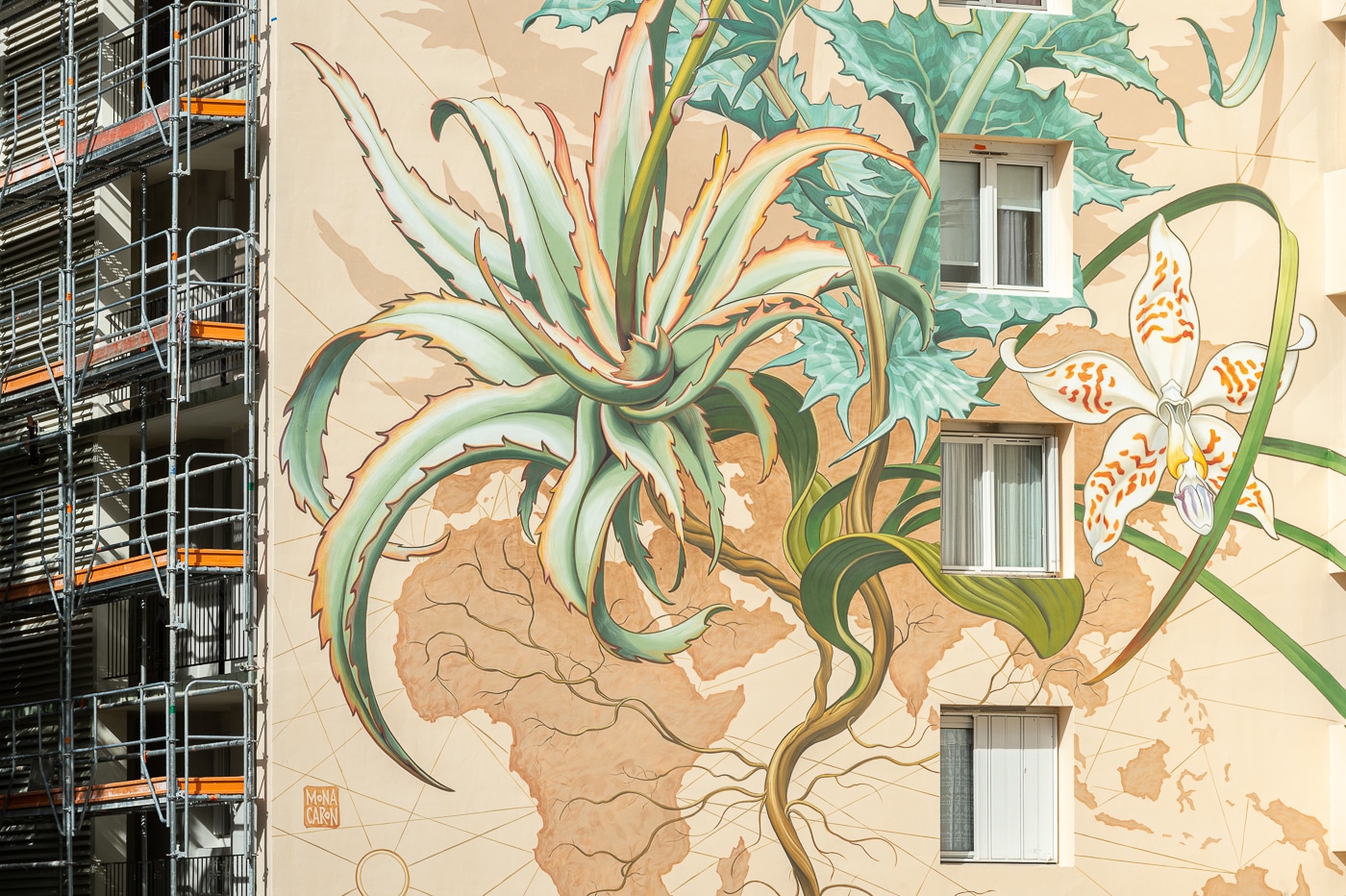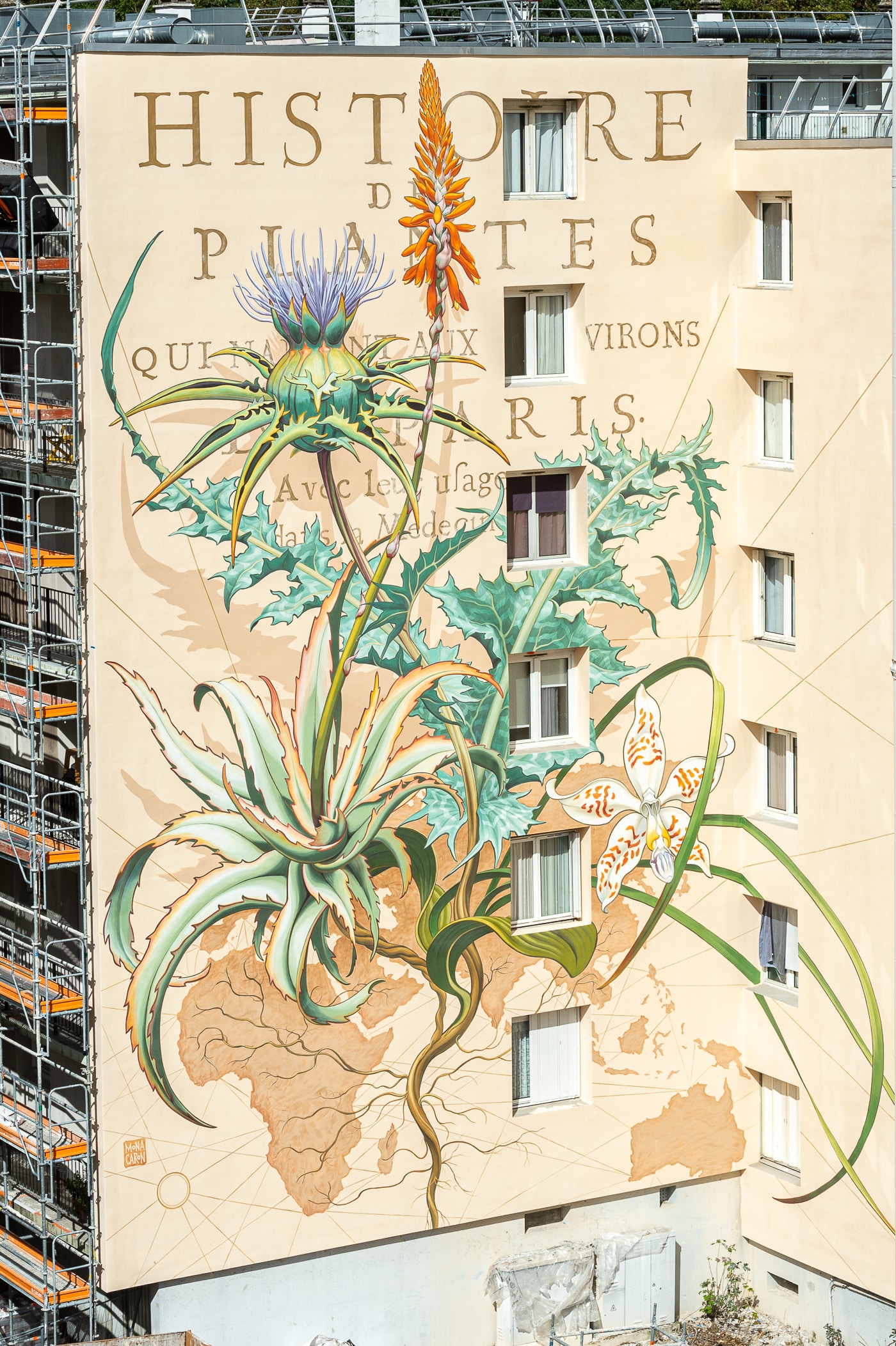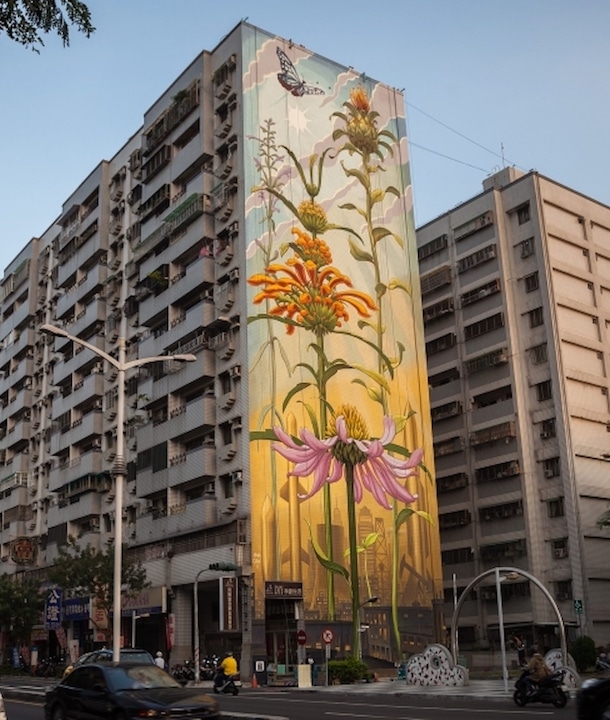 Mona Caron